How Lions' celebration came to be, with Keegan-Michael Key's help
The Lions' ode to the Radio City legends came about due to a multifaceted operation that involved a group text and one of the team's celebrity fans.

2017-12-17 09:28:38
`
3
Justin Rose easy winner of Indonesian Masters
JAKARTA, Indonesia (AP) Justin Rose played 30 holes on Sunday in the weather-delayed Indonesian Masters, closing for a final-round 10-under 62 and an eight-stroke victory at Royale Jakarta Golf Club.

2017-12-17 08:57:29
`
4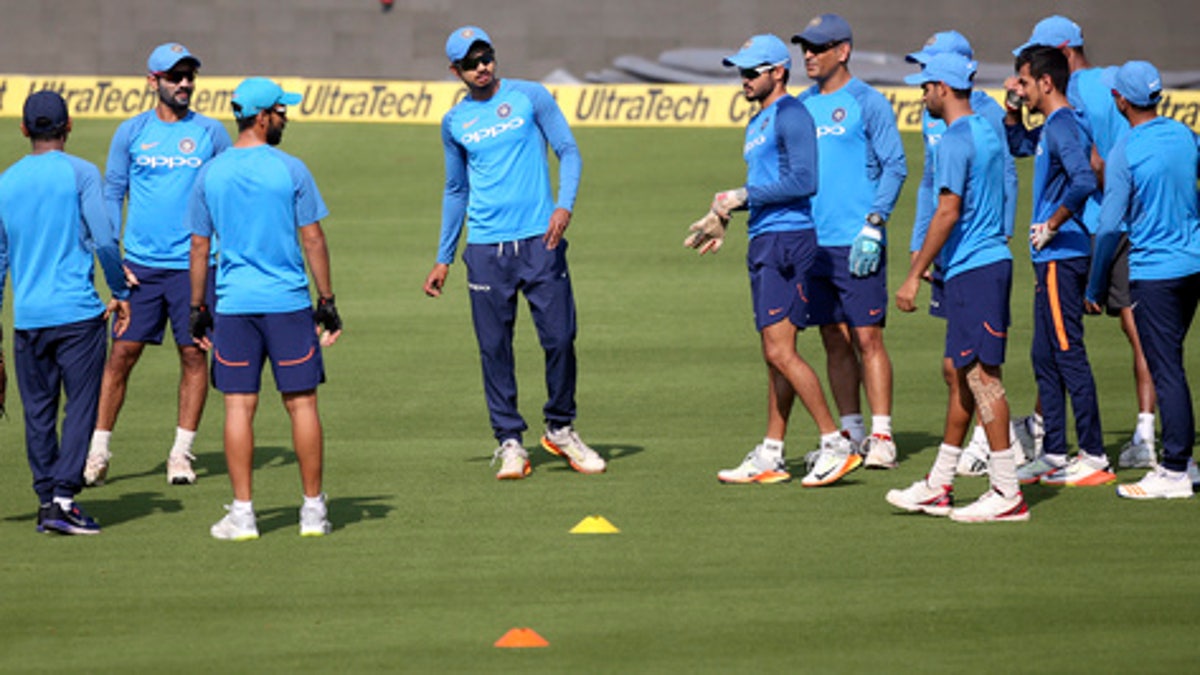 India wins toss, bowls in deciding ODI vs Sri Lanka
VISAKHAPATNAM, India (AP) India won the toss on Sunday and decided to bowl in the third and deciding one-day international against Sri Lanka.

2017-12-17 07:57:37
`
4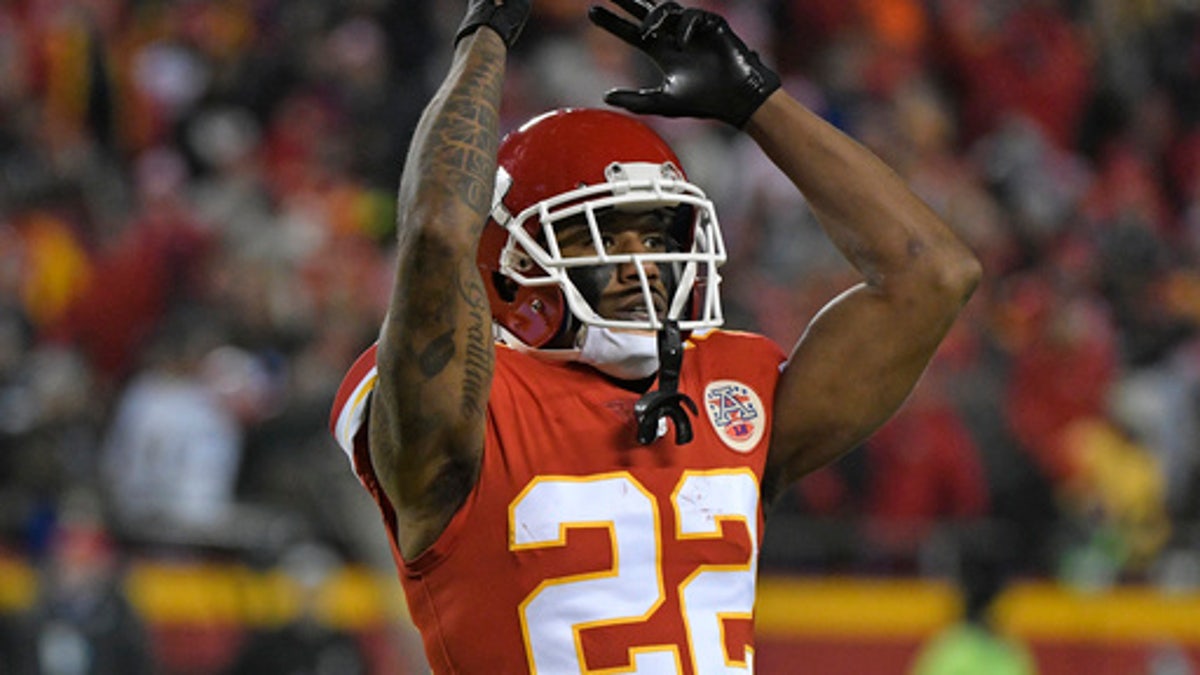 Peters dazzles as Chiefs beat Chargers in AFC West showdown
KANSAS CITY, Mo. (AP) The Kansas City Chiefs played so well without Marcus Peters last week that some wondered whether they were better off without the talented yet volatile All-Pro cornerback.

2017-12-17 07:45:03
`
4
Beasley upstages Melo's return to New York
Kristaps Porzingis was sidelined, Carmelo Anthony was in visitor colors, and Michael Beasley was the best power forward on the floor at Madison Square Garden on Saturday night.

2017-12-17 07:43:52
`
3
Week 15 fantasy football inactives watch
AJ Mass provides updated inactives and analysis based on the latest reports and official announcements leading up to kickoff.

2017-12-17 07:41:17
`
3
Golden Knights coach has motivation facing Panthers (Dec 17, 2017)
LAS VEGAS -- The last time the Vegas Golden Knights took the ice at T-Mobile Arena on Thursday night, the spotlight was on goaltender Marc-Andre Fleury playing his first game against a Pittsburgh Penguins team he helped lead to three Stanley Cups.

2017-12-17 07:19:19
`
4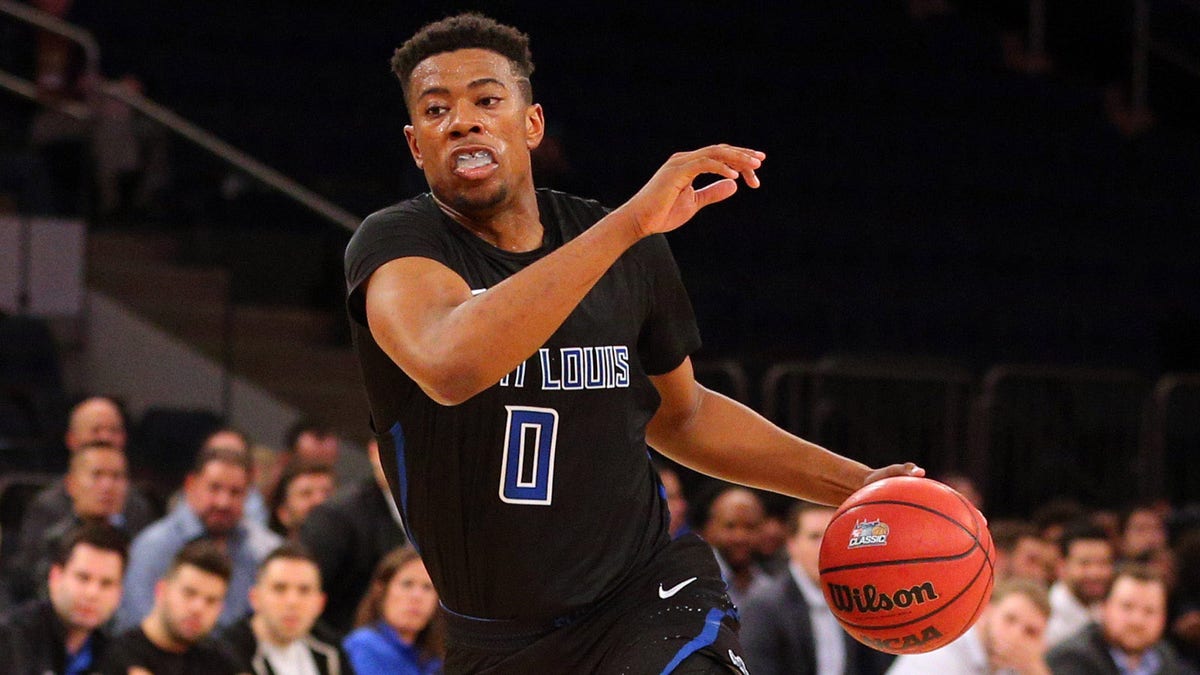 Billikens squander second-half lead, fall 63-60 to Beavers
Billikens unable to hold late lead against Oregon State

2017-12-17 06:42:24
`
4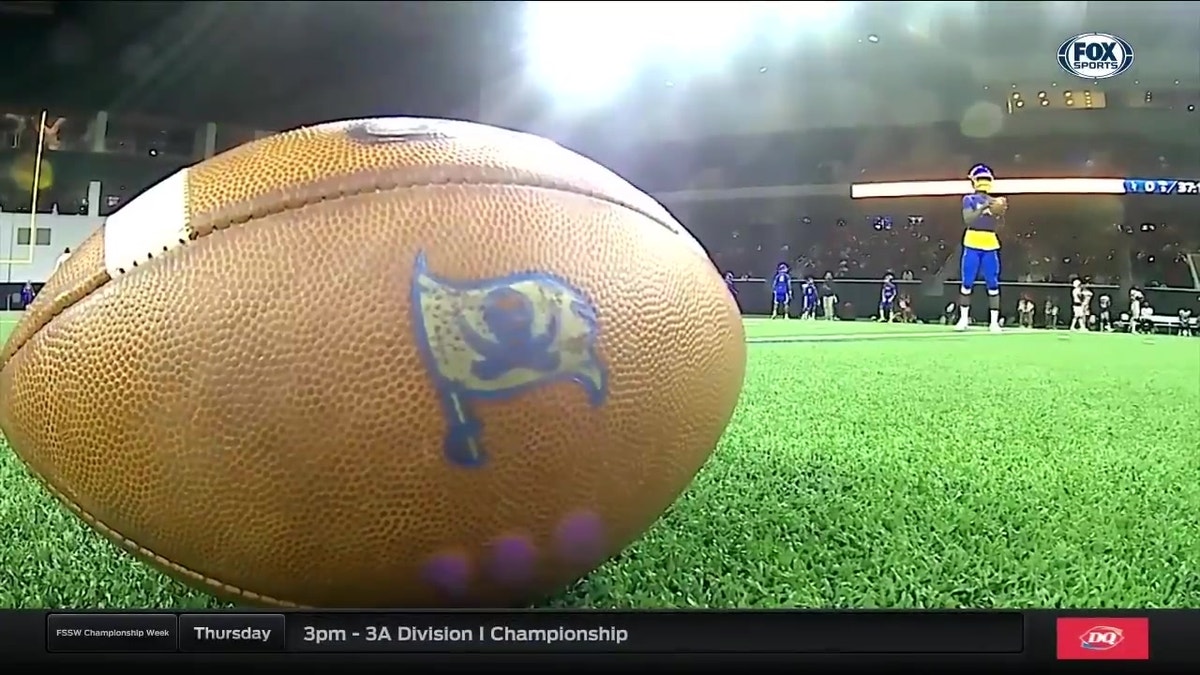 DQ Big Game of the Week | Carthage vs. La Vega
DQ Big Game of the Week | Carthage vs. La Vega

2017-12-17 06:38:11
`
4
Paul George brushes aside suggestion of chemistry problems on Thunder
The Oklahoma City Thunder are still waiting for things to click this season, but that doesn't mean they're having chemistry problems. Paul George was asked on Saturday night whether there are chemistry issues among the Thunder's players. He said no. Paul George was asked about any perceived chemistry issues with the Thunder. "We've never had chemistry problems. We like and enjoy playing with one another." pic.twitter.com/wBEdT9Vo68 — Royce Young (@royceyoung) Dece...

2017-12-17 05:48:05
`
6
Kyle Schwarber slimming down, has lost weight this offseason
The 2018 MLB season should be seeing a leaner and meaner Kyle Schwarber. The Chicago Cubs slugger recently told Jesse Rogers of ESPN that he has lost 17 to 20 pounds this offseason. Moreover, he doesn't think he's sacrificed any strength in order to drop the weight. "It's a lifestyle choice, and it's a professional choice too," said Schwarber, via Rogers' video. "You're only doing this to benefit yourself, your team, and your profession, so

2017-12-17 05:17:01
`
5
Ark St WR coach Kyle Cefalo wears ugly Christmas sweater at bowl game
Kyle Cefalo has done it again. The Arkansas State wide receivers coach wore an ugly Christmas sweater to his team's Camellia Bowl game on Saturday night. This should be a requirement for all bowl games: one coach from every team wears an ugly sweather pic.twitter.com/PBghutxiHa — Dr. Saturday (@YahooDrSaturday) December 17, 2017 The story doesn't end there, though. Two years ago, when he was a grad assistant at Arkansas State, Cefalo wore a different ugly Christmas sweater

2017-12-17 04:34:08
`
5
Adrian Phillips' Wife Jumped Out of Stands to Check on Him After He Was Hurt, Got Escorted Out by Police Officer
She had to check on her man.

2017-12-17 04:12:20
`
6
Wife of Chargers S Adrian Phillips escorted away after jumping onto field
The wife of Los Angeles Chargers safety Adrian Phillips was escorted off the field in Kansas City on Saturday night after jumping onto the field from the stands. Phillips suffered a leg injury while trying to make a tackle on an option play run by the Chiefs near the goal line. He was down on the field in pain and later entered the medical tent for examination. According to NFL Network reporter Jamie Erdahl, another member of the Phillips family was in the tent as well. Erdahl reports that Phil

2017-12-17 04:10:32
`
7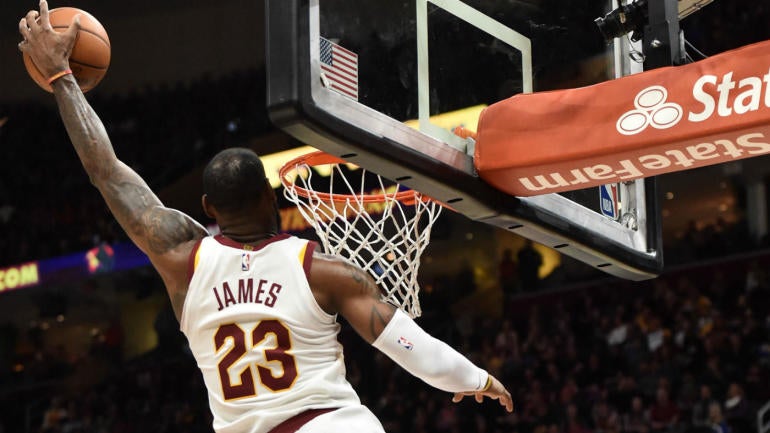 LeBron James passes Larry Bird for sixth on all-time triple-double list
LeBron had 29 points, 11 rebounds, and 10 assists in the Cavs' 109-100 win over the Jazz

2017-12-17 03:58:57
`
5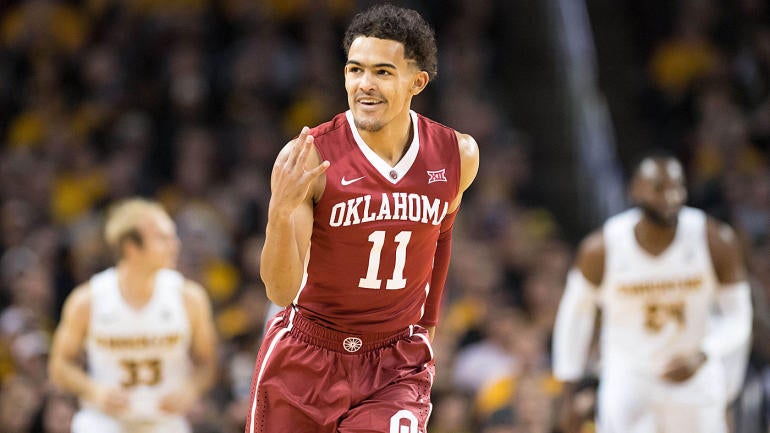 Podcast: Can North Carolina win at Tennessee?
Gary Parrish and Matt Norlander discuss a wild Saturday of college basketball

2017-12-17 03:53:00
`
5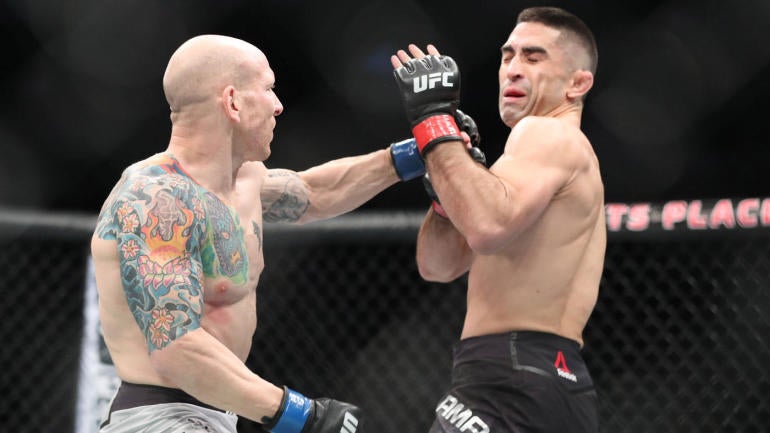 UFC Fight Night results, highlights: Watch Josh Emmett upset Ricardo Lamas by KO
Emmett came in a heavy underdog and left Lamas in a heap

2017-12-17 03:36:13
`
6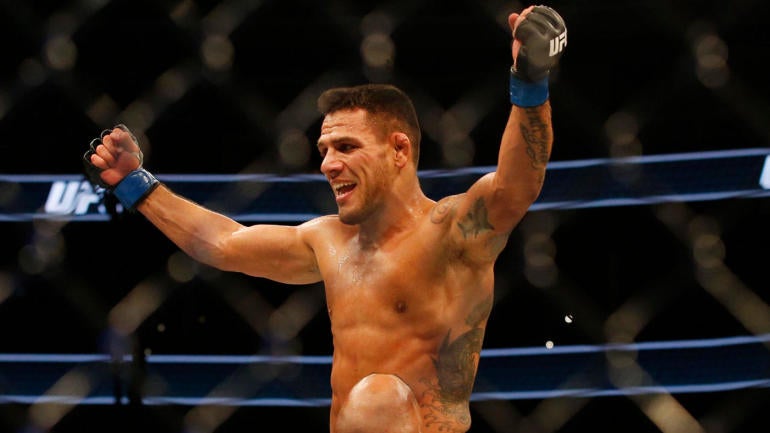 UFC Fight Night results: Rafael dos Anjos dominates Robbie Lawler for decision win
Dos Anjos put on an absolute striking display on Saturday night in Winnipeg

2017-12-17 03:25:55
`
6
LiAngelo Ball featured on UCLA tickets despite leaving school
Not only did UCLA lose to Cincinnati at home on Saturday, but they had another (minor) embarrassing matter stemming from the game. LiAngelo Ball, who was suspended indefinitely by the program before leaving school entirely, was featured on the ticket stubs for the Bruins' game against the Bearcats: Today's UCLA basketball ticket. #BigBallerBrand pic.twitter.com/hyqVlqQ6Hb — Jason Whitlock (@WhitlockJason) December 16, 2017 Few fans of the program want to be reminded about Ball

2017-12-17 03:22:40
`
4
Carmelo Anthony receives cheers, tribute video in return to MSG
May were wondering what kind of reception Carmelo Anthony would receive upon his return to Madison Square Garden, this time as an opponent. It didn't take long for New York Knicks fans to answer that question. Knicks fans gave Anthony cheers during pregame introductions on Saturday night ahead of the Knicks-Oklahoma City Thunder game. A tribute video to 'Melo was also played. You can see the video and fan reaction: Some fans could have held it against 'Melo that he failed to

2017-12-17 03:07:58
`
8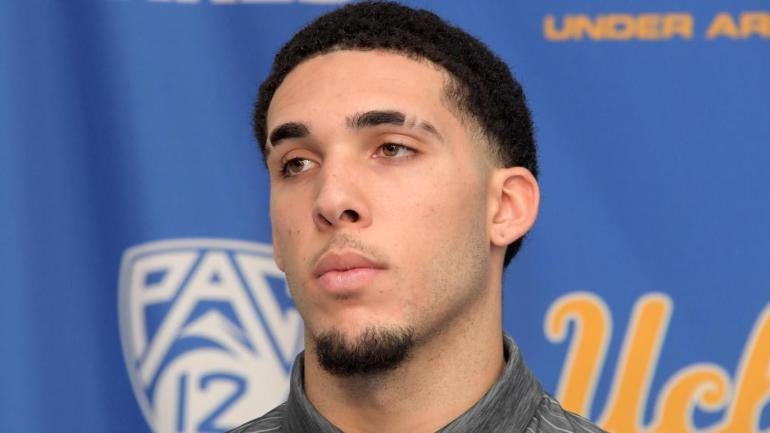 Whoops: Ex-UCLA player LiAngelo Ball featured on Bruins ticket stub for Cincinnati game
Ball left the program earlier this month and has since signed with a Lithuania professional team

2017-12-17 02:16:44
`
4
NAIA power LSU Shreveport upsets Northwestern State, 85-84 (Dec 16, 2017)
SHREVEPORT, La. (AP) Benjamin Batts hit a 3-pointer to get LSU Shreveport within a point of Northwestern State with a minute to play and DJ Clayton scored on a layup with 14 seconds left to lift the NAIA-Pilots to an 85-84 upset of the Division I Demons Saturday night in the second annual Shreveport-Bossier Holiday Classic at the Gold Dome.

2017-12-17 02:07:23
`
9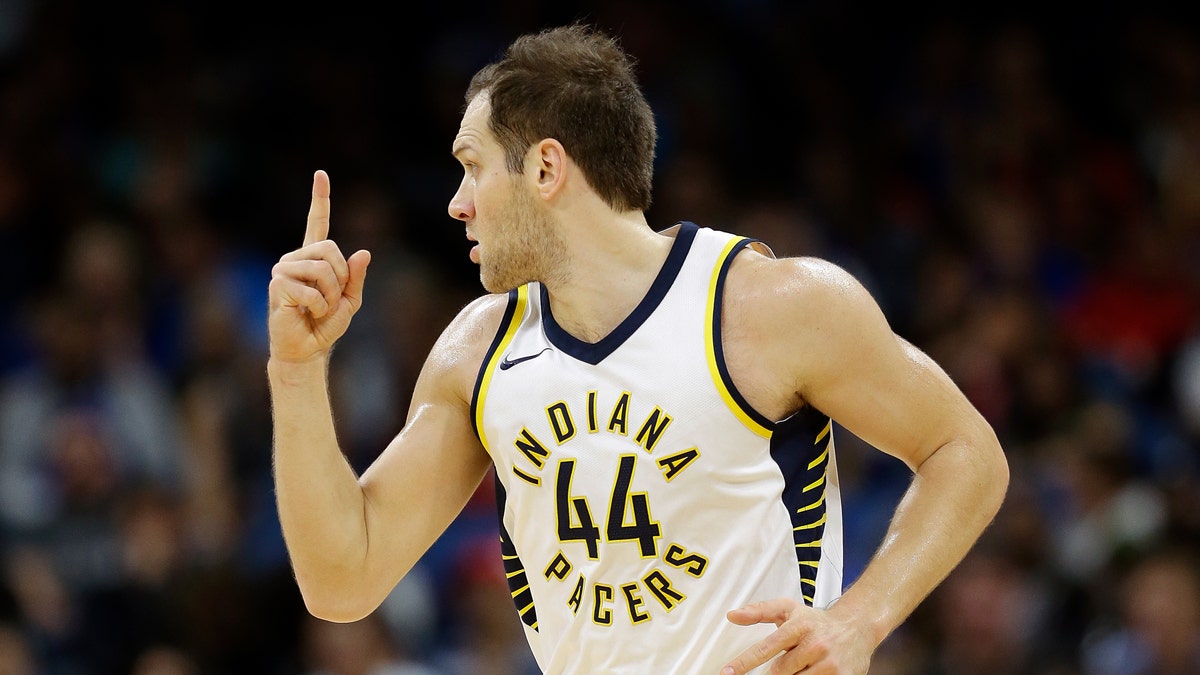 Pacers looking for more consistency heading into matchup with Nets
Indiana Pacers-Brooklyn Nets preview

2017-12-17 02:03:11
`
6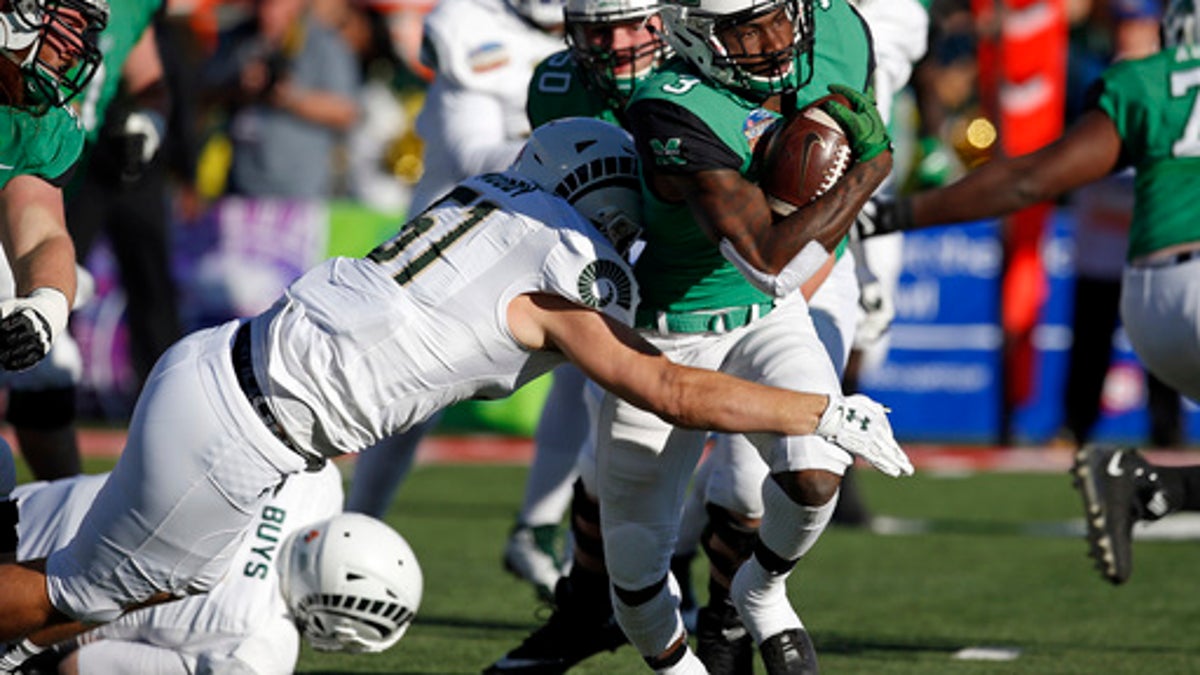 Marshall holds Colorado State 31-28 in New Mexico Bowl (Dec 16, 2017)
ALBUQUERQUE, N.M. (AP) Keion Davis rushed for 141 yards, including a 68-yard touchdown run, and Marshall had two other big scoring plays in a 31-28 victory over Colorado State on Saturday in the New Mexico Bowl.

2017-12-17 01:51:36
`
8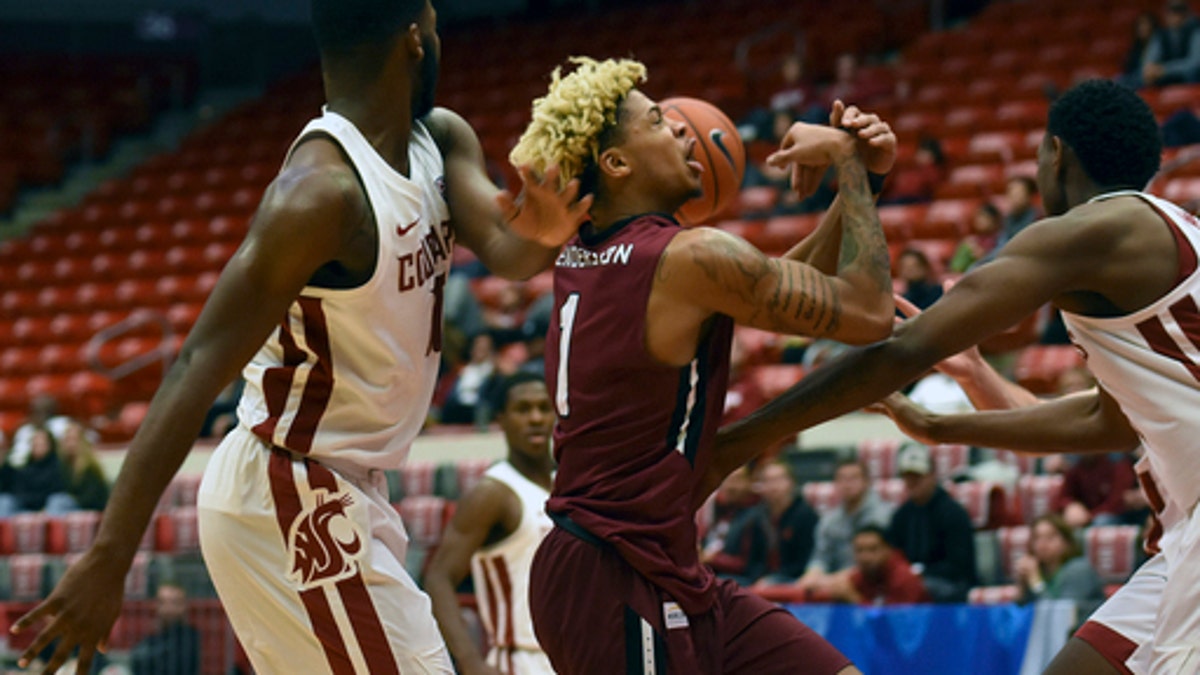 Washington State beats IUPUI 72-59 (Dec 16, 2017)
PULLMAN, Wash. (AP) Malachi Flynn had 17 points, Viont'e Daniels added 15 and Washington State beat IUPUI 72-59 on Saturday.

2017-12-17 01:45:17
`
8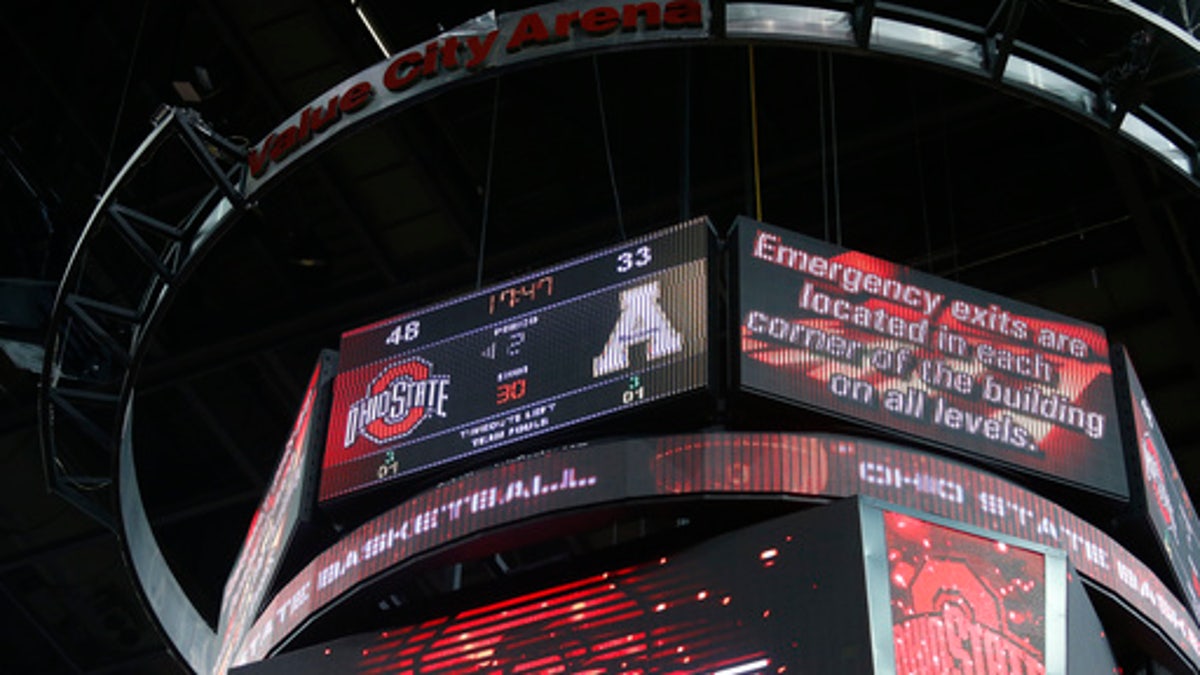 Ohio State beats Appalachian State 80-67 (Dec 16, 2017)
COLUMBUS, Ohio (AP) Jae'Sean Tate scored 19 points for Ohio State in a 80-67 win against Appalachian State at Value City Arena on Saturday.

2017-12-17 01:36:52
`
4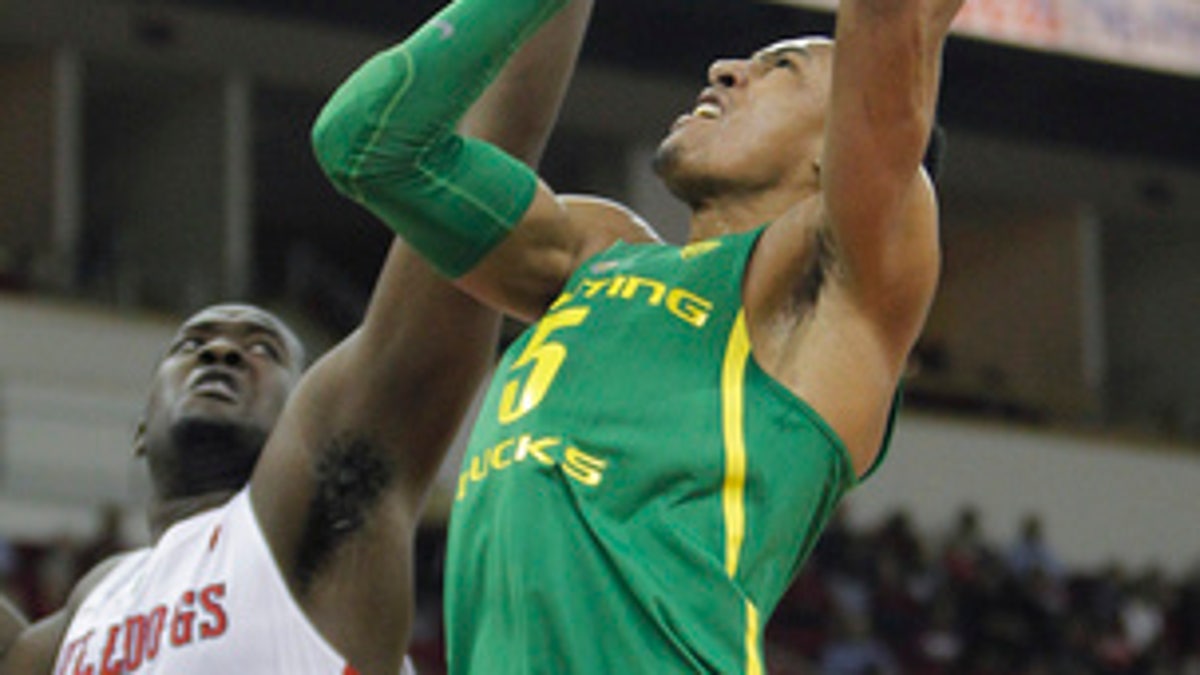 Oregon uses big run in 2nd half, beats Fresno State 68-61 (Dec 16, 2017)
FRESNO, Calif. (AP) Kenny Wooten scored eight of his 13 points as part of a big run in the second half and Oregon pulled away to beat Fresno State 68-61 on Saturday night, ending the Bulldogs' seven-game winning streak.

2017-12-17 01:36:51
`
4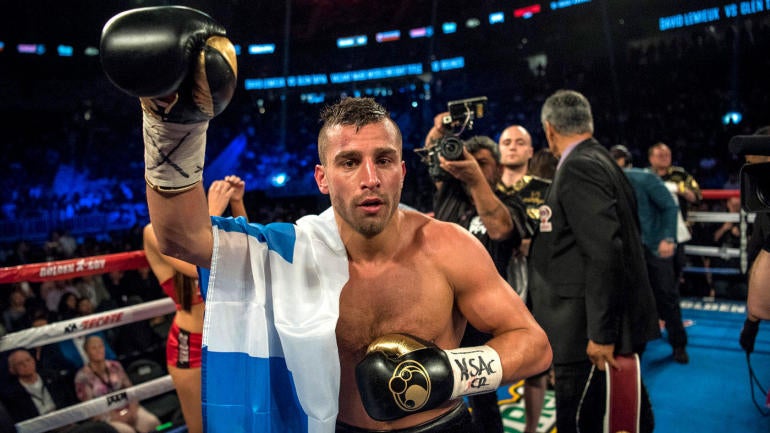 Daniel Jacobs will be interested spectator in David Lemieux-Billy Joe Saunders title bout
Jacobs, a top middleweight contender, makes final prediction and hopes to face winner in 2018

2017-12-17 01:24:00
`
4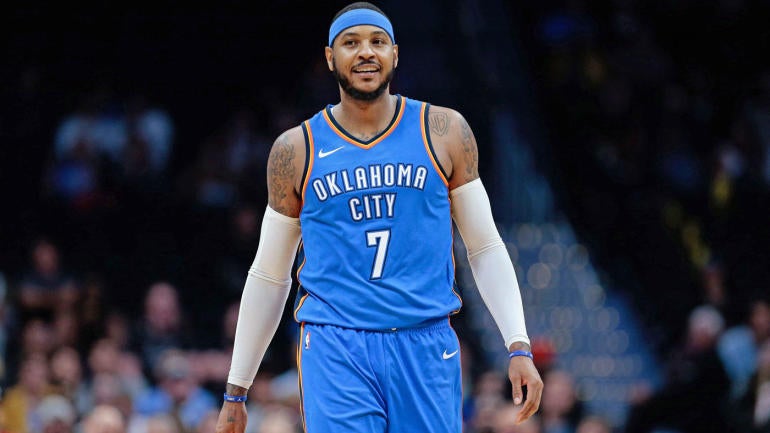 WATCH: Knicks honor Carmelo Anthony with tribute video before return at MSG
The montage showed Carmelo's best Knicks moments before playing the Thunder game

2017-12-17 01:18:00
`
4
Weary Thunder return home after eventful reunion trip
Thunder stars Paul George and Carmelo Anthony got to visit their old locales on the same road trip, with triple overtime in Philadelphia in between.

2017-12-17 01:13:00
`
6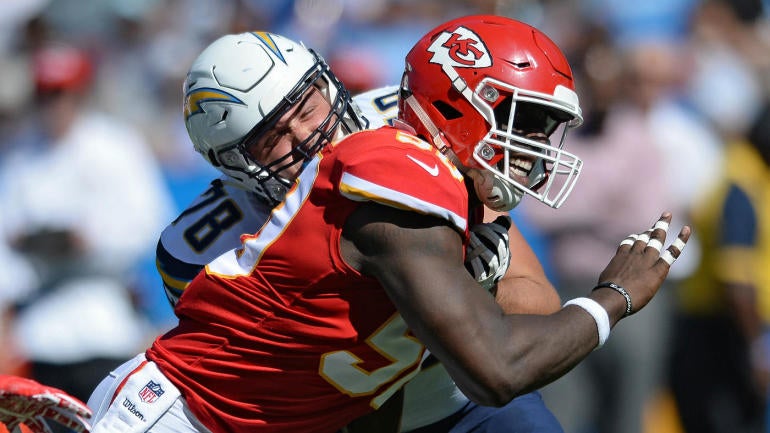 Chargers at Chiefs: Live updates, streaming info, how to watch NFL Saturday
The Chargers, after starting 0-4, can take first in the AFC West with a win Sunday

2017-12-17 01:07:53
`
5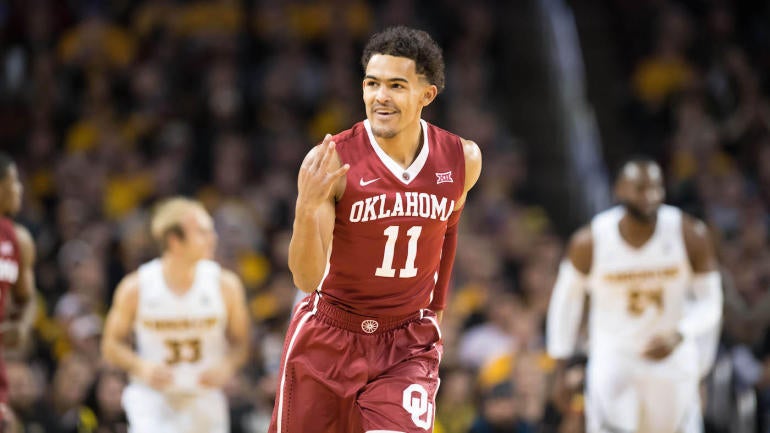 Oklahoma big winner after topping No. 3 Wichita State; Florida, Florida State losers
Sooners beat third-ranked Shockers while Florida and FSU lost in upset fashion to unranked foes

2017-12-17 00:55:00
`
5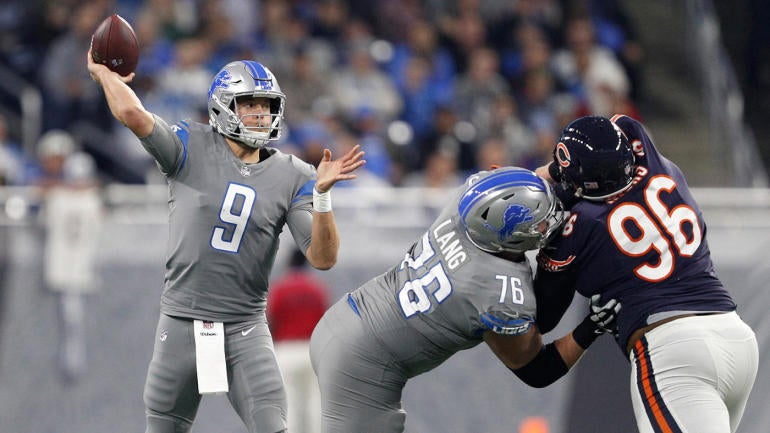 Bears-Lions score, takeaways: Detroit keeps playoff hopes alive, Trubisky struggles
The Lions cruised to a victory but will need to win out to have any chance of reaching the postseason

2017-12-17 00:52:12
`
5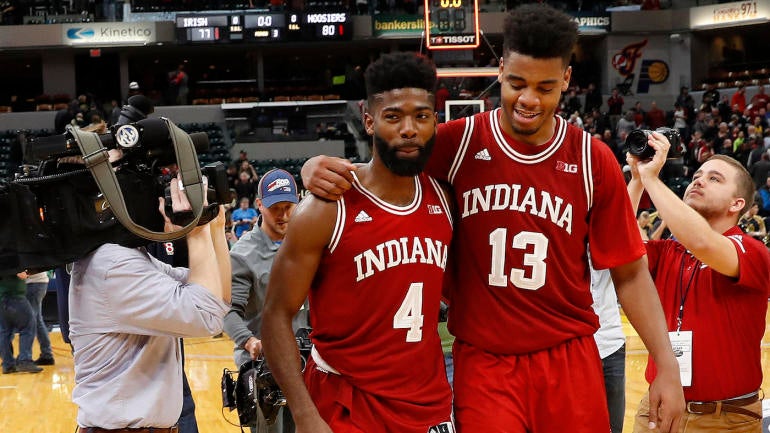 Indiana upends Notre Dame; this is why Archie Miller was brought to Bloomington
The Hoosiers grow up before our eyes, and Miller has his first signature victory as Indiana coach

2017-12-17 00:46:00
`
4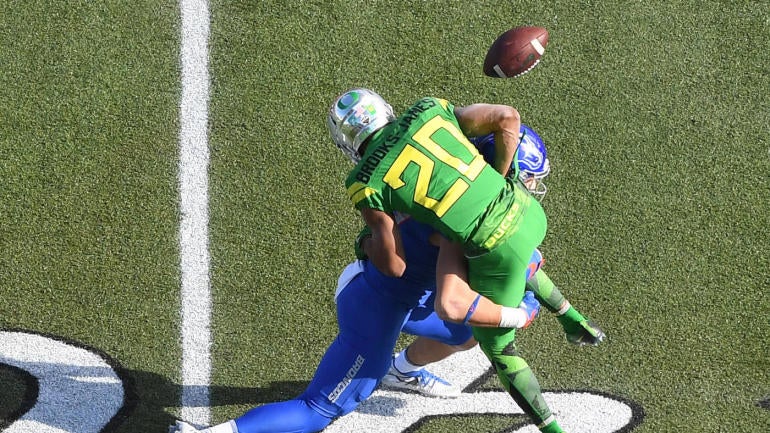 Las Vegas Bowl score: Oregon struggles in Mario Cristobal's debut vs. Boise State
Cristobal's first game at Oregon ended the same way Chip Kelly's did

2017-12-17 00:40:45
`
3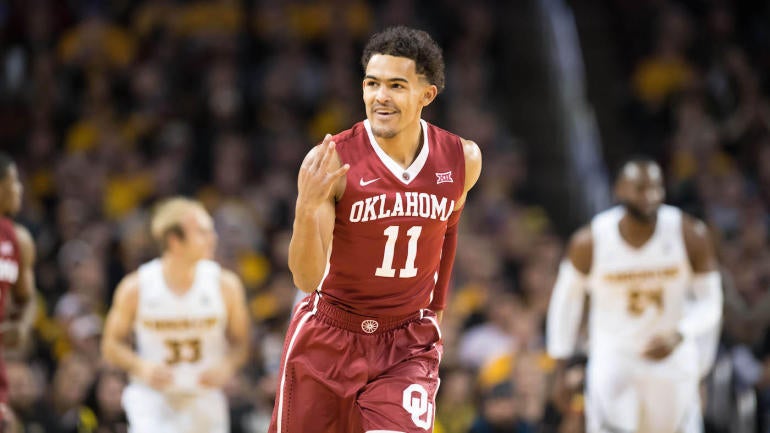 Oklahoma's Trae Young dazzles again; let the Stephen Curry comparisons begin
Trae Young, a freshman and the nation's top player, has a 21-point first half at Wichita State

2017-12-17 00:26:00
`
3
Harden expecting to play through pain in knee
Rockets guard James Harden said he almost sat out the Rockets' game Saturday with a bruised right knee but decided to play. Despite scoring a game-high 31 points, Harden said he expects to have the pain for an extended period of time.

2017-12-17 00:08:14
`
5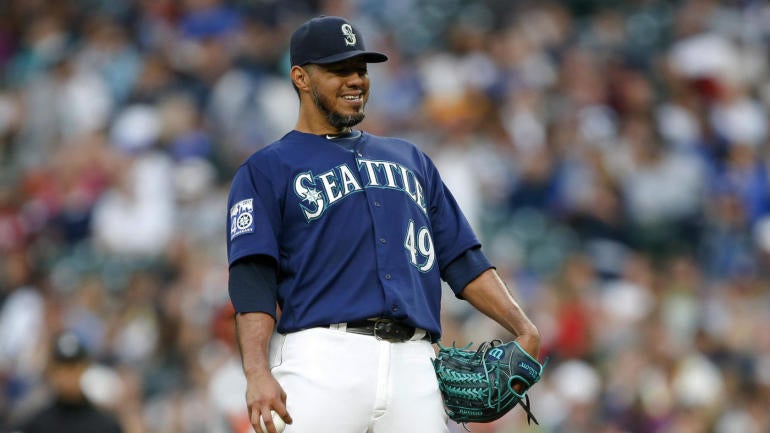 MLB Hot Stove rumors: Brewers bring back Yovani Gallardo for pitching depth
Gallardo spent the first eight years of his career in Milwaukee

2017-12-16 23:56:12
`
3
Kerryon Johnson says he will 'of course' play in Peach Bowl
Auburn Tigers fans got some reassurance Friday on the status of star running back Kerryon Johnson. When asked by a fan if Johnson, who injured his shoulder during the team's Iron Bowl win, would suit up for the Peach Bowl, the back gave an answer that should make Auburn fans very happy. Of course — Kerryon Johnson (@AyeyoKEJO) December 16, 2017 Johnson played in the SEC Championship, and he'll get a good period of recovery time before this game. He ra

2017-12-16 23:55:35
`
9
LeBron: Level of play doesn't reflect my age
LeBron James, in his 15th season in the NBA, said what he is achieving on the court has not been done a lot in league history, adding that he wants to "break the mold" and stereotype that older players cannot dominate the game as much as younger players.

2017-12-16 23:52:08
`
5
Chiefs win showdown with Chargers to surge back into AFC West lead
Kansas City blasted past Los Angeles on Saturday to score a second straight win over a fellow AFC West front-runner and close in on the division title.

2017-12-16 23:49:44
`
5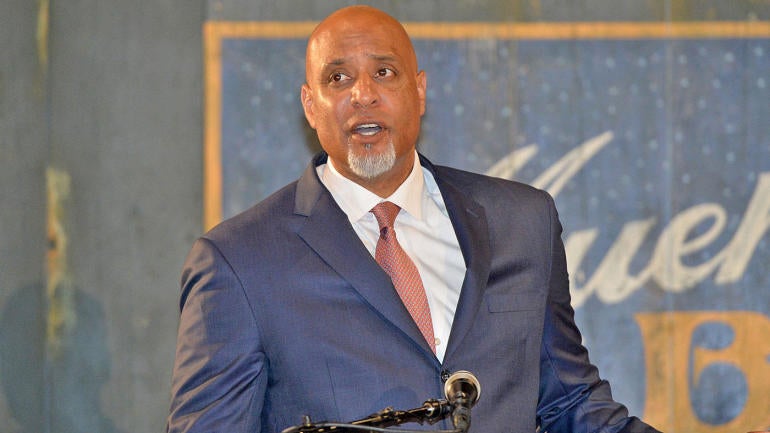 The MLBPA has a big problem to address as Dodgers, Yankees, Marlins dump salary
MLB revenues are at a record high right now, but teams aren't spending it on players

2017-12-16 23:35:34
`
4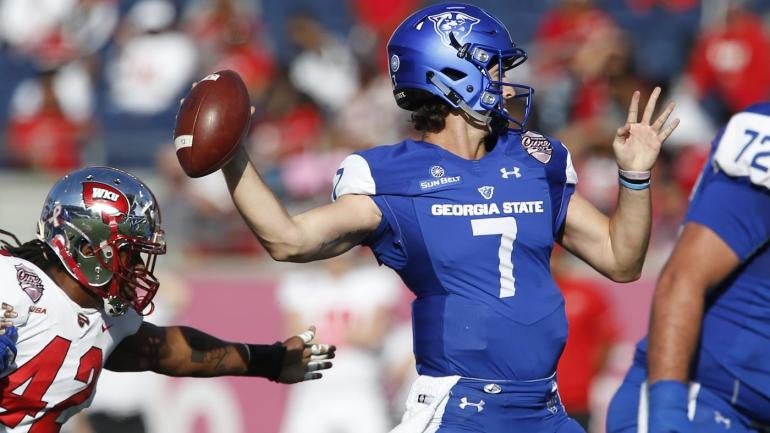 Cure Bowl score: Georgia State wins first-ever bowl game over Western Kentucky
Conner Manning and the Panthers dominated the Hilltoppers in the Cure Bowl

2017-12-16 23:35:21
`
4
Dos Anjos eyes title shot after routing Lawler
Rafael dos Anjos made a solid case for being next in line against titleholder Tyron Woodley, after he put on a clinic against Robbie Lawler on Saturday night, sweeping the scorecards in a unanimous decision win at UFC Fight Night in Winnipeg.

2017-12-16 22:51:07
`
5
ESPN analyst Mack Brown rips Oregon for handling of Royce Freeman
ESPN's college football analysts — most notably Mack Brown — ripped into Oregon for the way they handled Royce Freeman, who decided not to play in the Ducks' bowl game on Saturday. Oregon said days before the bowl game that Freeman, who is a top NFL running back prospect, would not be playing in the Las Vegas Bowl against Boise State, likely to avoid injury risk with his pro future on the line. He's not the first player to do this, as both Leonard Fournette and Chr

2017-12-16 22:50:36
`
3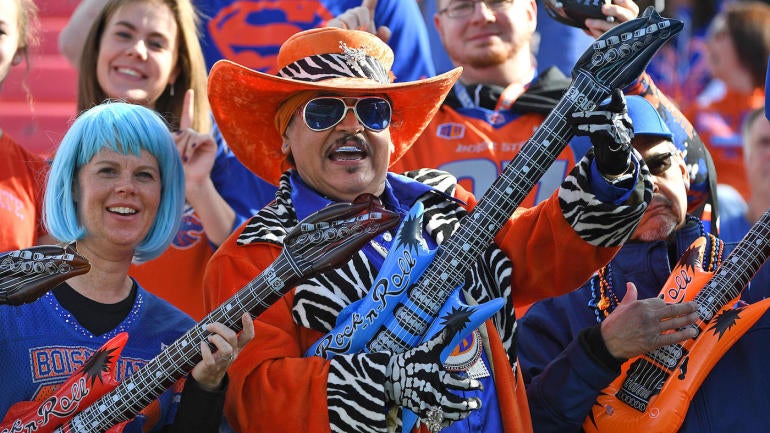 WATCH: Boise State fails spectacularly running signature Statue of Liberty play
You can only go to the well so often before it dries up

2017-12-16 22:46:26
`
4
Lions break out Rockettes celebration after touchdown
The Detroit Lions had an appropriately holiday-themed celebration after scoring a touchdown Saturday against the Chicago Bears. After T.J. Jones's touchdown reception gave the Lions a 13-0 lead over the Chicago Bears, several players joined together in a Rockettes-style chorus line. Matthew Stafford rolls right and hits @IamTJ_Jones for a @Lions TOUCHDOWN! #OnePride #CHIvsDET pic.twitter.com/ANLPUQao0a — NFL (@NFL) December 16, 2017 We wonder if they planned this. There did seem t

2017-12-16 22:46:05
`
3
Polarizing "Price is Right" Contestant Loves His Fantasy Football Team
Come on, man.

2017-12-16 22:36:22
`
4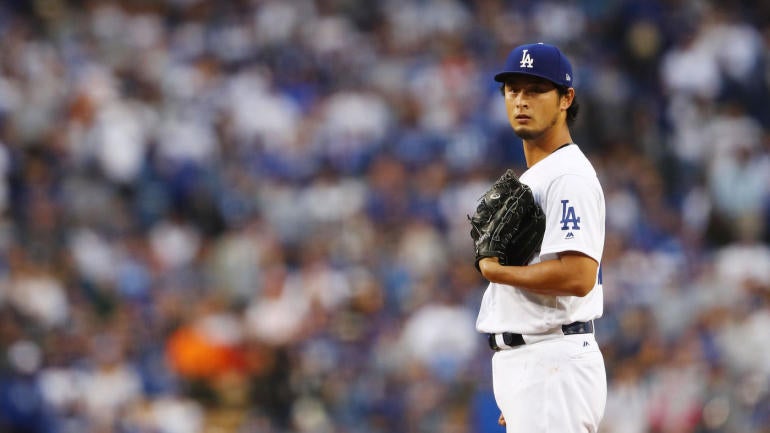 MLB Hot Stove rumors: Cubs interested in Yu Darvish as search for pitching continues
Chicago added Tyler Chatwood earlier this offseason but might not be done adding to the rotation

2017-12-16 22:34:07
`
4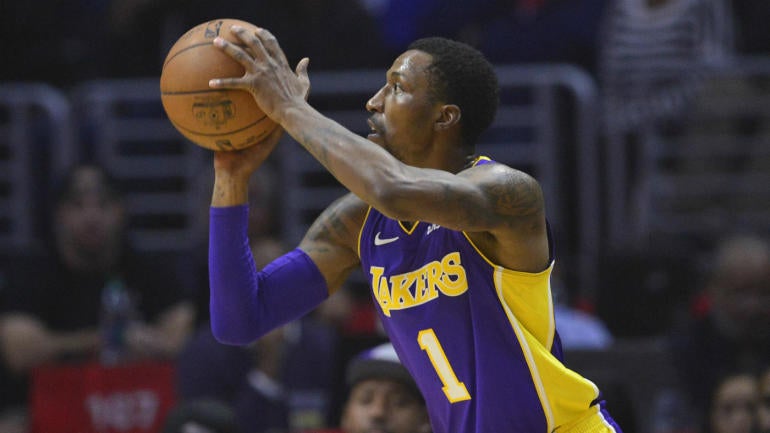 Caldwell-Pope to miss Lakers' road games over next 25 days due to legal matter
KCP can't leave California for 25 days due to the terms of his pleading guilty to a misdemeanor offense

2017-12-16 22:33:54
`
4
Lakers' Caldwell-Pope to miss games due to legal agreement
Los Angeles Lakers guard Kentavious Caldwell-Pope will miss multiple games over the next few weeks due to a legal matter. The fifth-year guard said on Saturday via ESPN's Ohm Youngmisuk that he will not be allowed to leave the state of California for the next 25 days due to a plea agreement he reached in May. That means he will be unable to travel with the team for away games against the Houston Rockets on Dec. 20 and again on Dec. 31 as well as against the Minnesota Timberwolves on Jan.

2017-12-16 22:29:22
`
7
Statue of Liberty play backfires on Boise State (Video)
10 years ago, the Boise State Broncos ran an epic Statue of Liberty play on a two-point conversion to topple Oklahoma in the Fiesta Bowl and bring some serious respect to their program. On Saturday in the Las Vegas Bowl, they tried the same trick play again, only this variation wasn't so successful. Boise State was up 24-0 on Oregon and looking like they were about to go in for another TD when they tried the trick play and fumbled. The Ducks' Troy Dye picked it up and returned it 86

2017-12-16 22:23:40
`
3
Baker Mayfield has high praise for Georgia defense
Oklahoma quarterback Baker Mayfield knows exactly what he's up against in the College Football Playoff semifinal. The Heisman Trophy winner is expecting a very tough test from the Georgia Bulldog defense, one of the best units in the game. Mayfield was quick to praise them on Monday, and it's safe to say he's expecting his most difficult outing of the season. "You can't compare them to anybody," Mayfield said, via Kipp Adams of 247 Sports. "They'r

2017-12-16 22:16:42
`
3
Lions' Darius Slay, Bears' Chris Prosinski evaluated for concussion
The first quarter of Saturday's Detroit Lions-Chicago Bears game saw two defensive backs get checked for concussions. Detroit Lions playmaking cornerback Darius Slay went into the medical tent after a hit to his head on a tackle. He was eventually taken into the locker room to be checked for a concussion. Additionally, Bears safety Chris Prosinski was placed in concussion protocol after a hit to his head while tackling Eric Ebron. Prosinski was credited with two tackles in the game befor

2017-12-16 22:03:32
`
6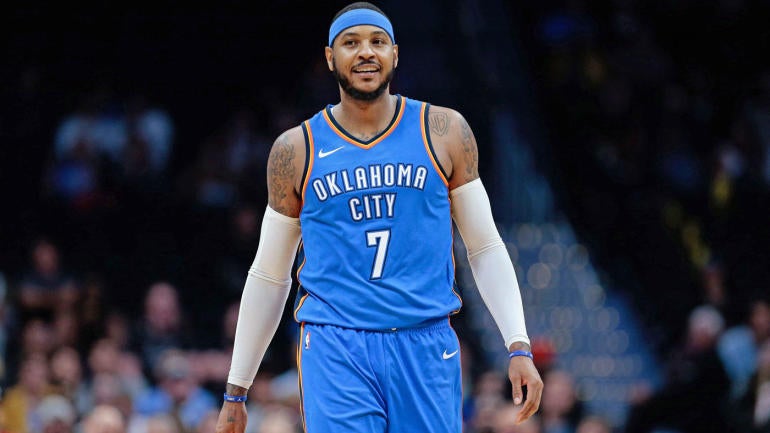 NBA games Saturday, scores, highlights, news: Carmelo returns to NYC; LeBron gets triple-double
Keep it right here for all of the news, notes, scores and highlights from around the league

2017-12-16 22:02:00
`
3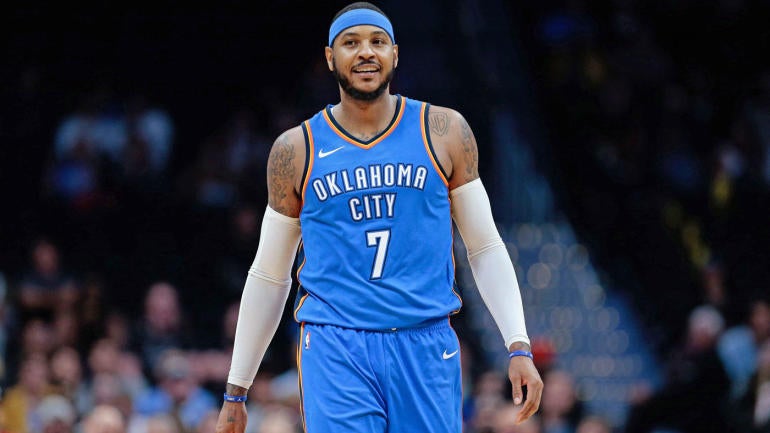 NBA games Saturday, scores, highlights, news: Carmelo Anthony back in New York
Keep it right here for all of the news, notes, scores and highlights from around the league

2017-12-16 22:02:00
`
3
Pelton mail: Who gets credit for the NBA 3-point revolution?
Kevin Pelton answers questions on the 3-point explosion, which Gasol brother was better at his peak, what's plaguing the Pelicans and more.

2017-12-16 21:55:29
`
2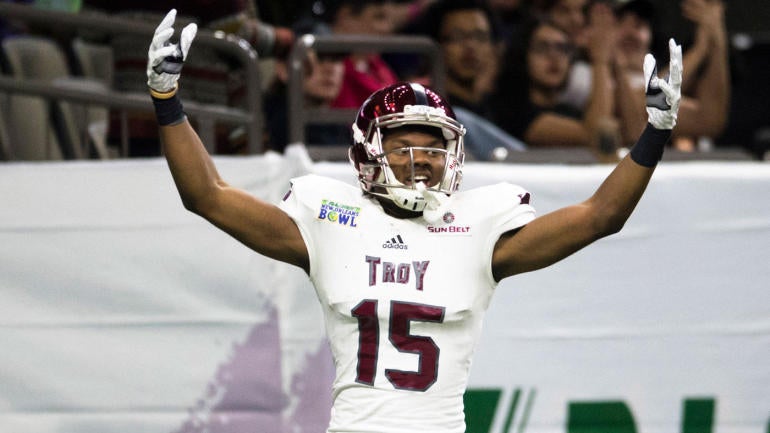 New Orleans Bowl score: Troy caps off its best FBS season with win over North Texas
The Trojans beat LSU earlier in the year and now have their first 11-win season as a FBS team

2017-12-16 21:50:44
`
3
Report: Cubs interested in Yu Darvish
Jake Arrieta may not be back this offseason, but could the Chicago Cubs be bringing in another All-Star righty to take his place? According to a report by 670 The Score's Bruce Levine on Saturday, the Cubs are eyeing a number of pitchers and "kicking the tires" on Yu Darvish. Something to keep your eye on . Cubs in on numerous pitchers and are kicking the tires on Yu Darvish now . — Bruce Levine (@MLBBruceLevine) December 16, 2017 The reigning NL Central winners'

2017-12-16 21:46:46
`
3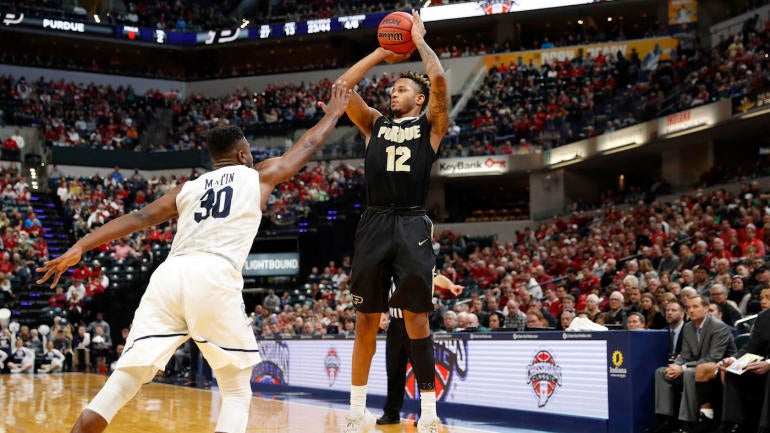 Despite losing Caleb Swanigan, Purdue producing like a team with top-10 potential
Michigan State is probably going to have company atop the Big Ten standings

2017-12-16 21:45:00
`
3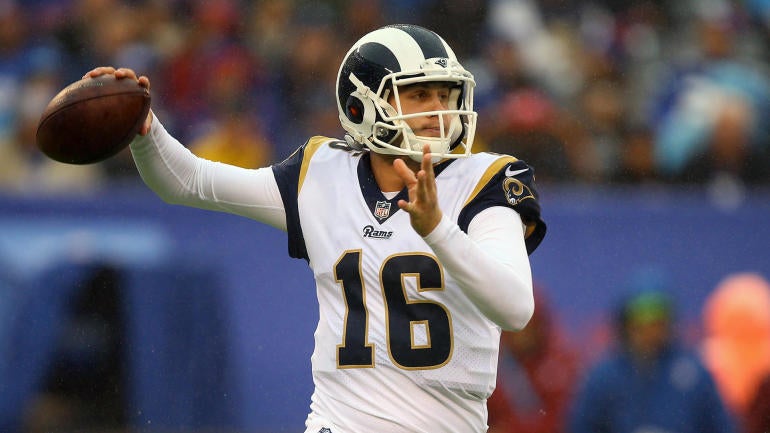 NFL odds and picks, Week 15: Advanced computer model loves Rams, 49ers
Our computer model simulated every Week 15 NFL game 10,000 times with very surprising results

2017-12-16 21:38:00
`
3
Lions showed potential in win over Bears, but are they trustworthy?
Detroit clinched a .500 season and stayed in the playoff hunt with their win over Chicago, but is this truly a team capable of making a run?

2017-12-16 20:55:47
`
5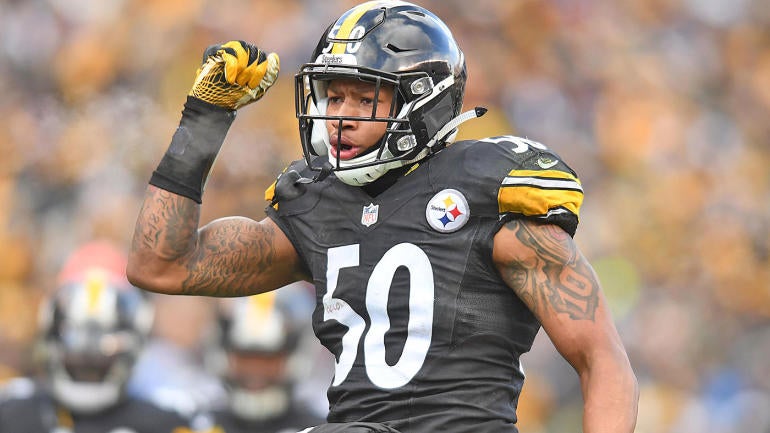 Injured Ryan Shazier helps Steelers dominate final fan voting for Pro Bowl
Ryan Shazier and the Steelers were the big winners in Pro Bowl voting that was unveiled on Saturday

2017-12-16 20:51:13
`
3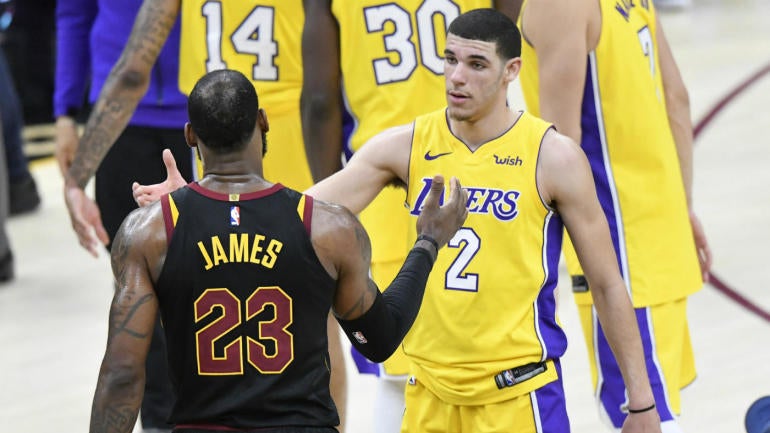 LeBron James annoyed that hot mic picked up private message to Lonzo Ball
LeBron tried to keep what he said a secret, but one mic on the court picked it up

2017-12-16 20:26:00
`
3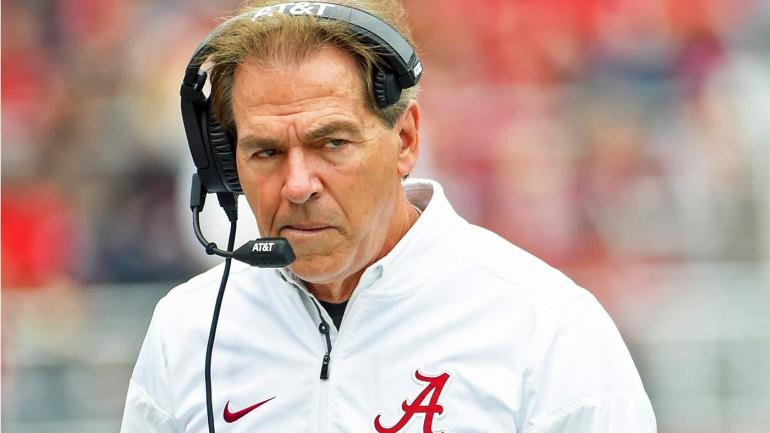 WATCH: Nick Saban voices his disapproval of college football's early signing period
Saban has never been a fan of the early signing period and made it clear that hasn't changed

2017-12-16 20:15:01
`
3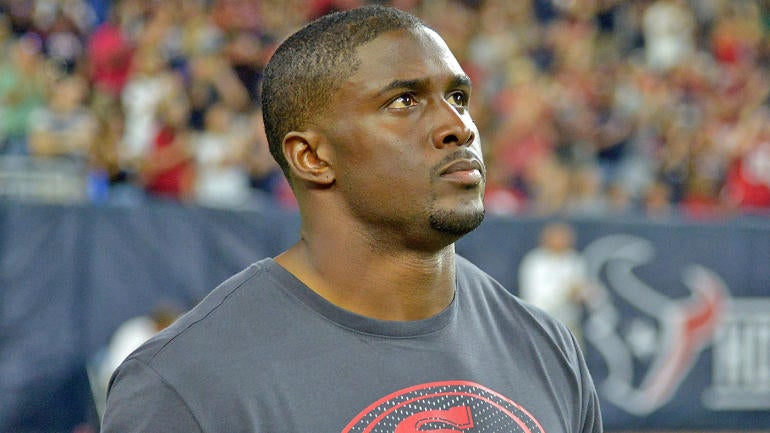 Reggie Bush sounds like he's about to officially retire after 11 NFL seasons
We've likely seen the last of Reggie Bush in the NFL

2017-12-16 20:14:07
`
3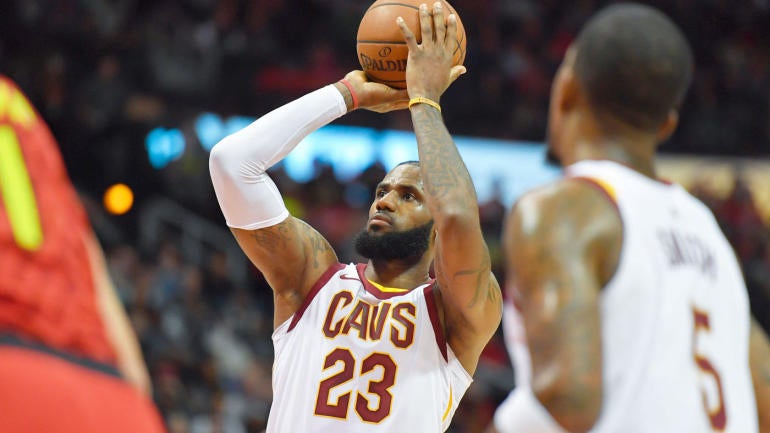 NBA DFS for Dec. 16: Best DraftKings, FanDuel daily fantasy basketball picks
SportsLine's Mike McClure, a DFS pro with more than $1M in winnings, gives optimal lineup advice

2017-12-16 20:03:00
`
3
Melo thanks Knicks, calls tribute 'bittersweet'
Carmelo Anthony received a mix of cheers and boos in his first game back at MSG since being traded to OKC and said he hopes Knicks fans will remember him as "somebody who wanted to be here" and "remained positive through all the negative situations."

2017-12-16 20:00:04
`
5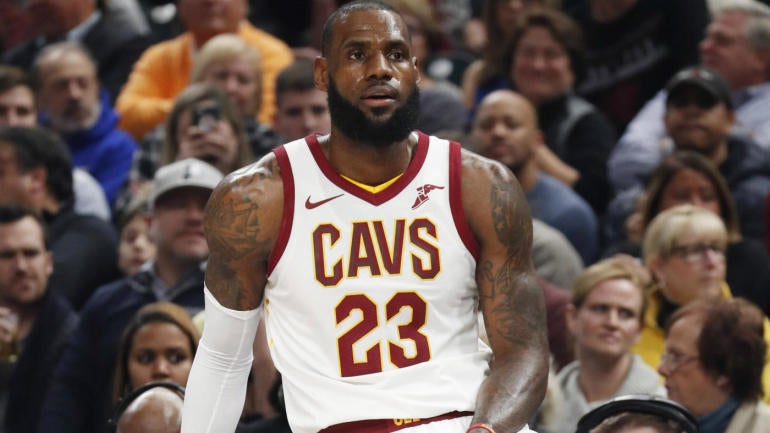 LeBron James has plans to make things better for NBA's next generation of players
'It's not just about me, it's for the next crew as well,' LeBron said

2017-12-16 19:50:59
`
3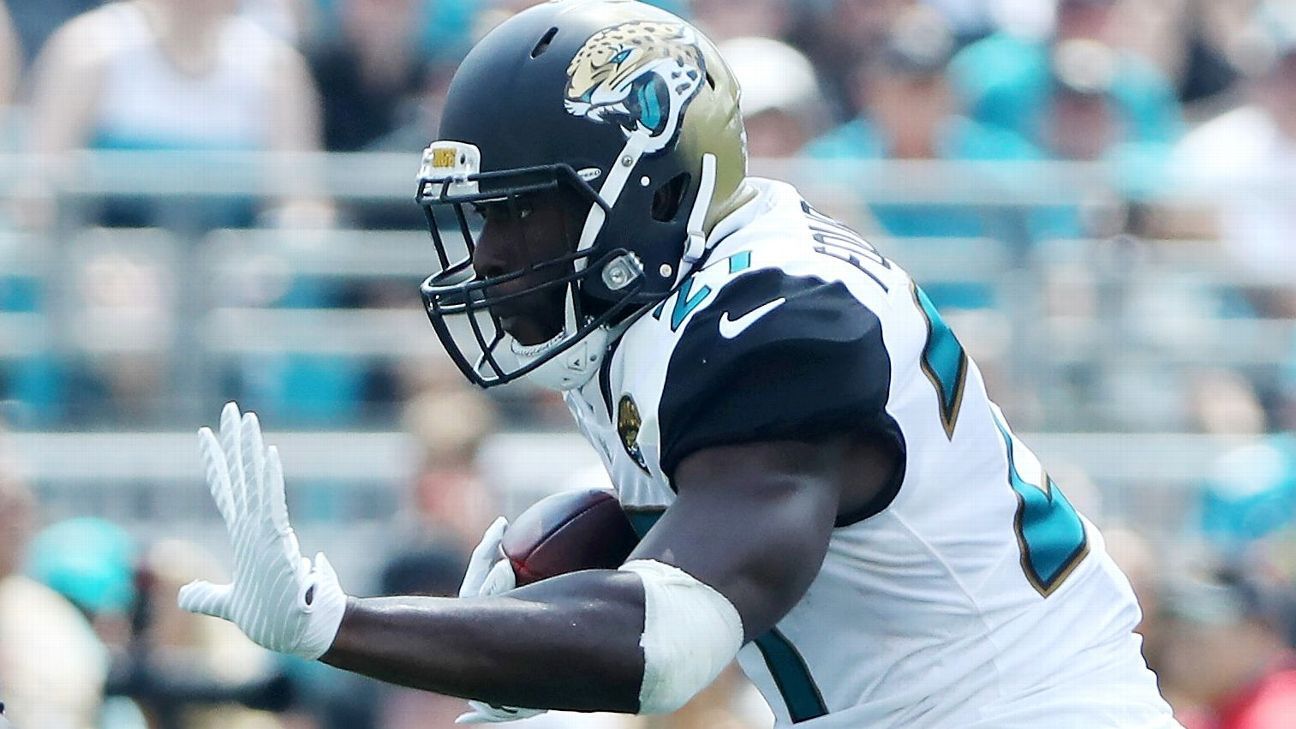 Source: Fournette out as Jags eye playoff berth
With the Jaguars trying to clinch their first playoff berth since 2007, RB Leonard Fournette will be held out vs. the Texans with a sore quad, a source told ESPN's Chris Mortensen.

2017-12-16 19:45:58
`
4
LeBron James explains why another MVP award would be meaningful
LeBron James turns 33 at the end of December, but he certainly shows no sign of slowing down. The Cleveland Cavaliers star's season has been so good that there is growing talk that he could contend for another MVP award. It would be his first since 2013 with the Miami Heat, but it's hard to argue with his contributions. James is all about winning titles, but he admitted Saturday that there would be some added meaning and motivation to win a fifth MVP award — especially at his

2017-12-16 19:28:39
`
7
Biney makes history at U.S. short track trials
Maame Biney, 17, became the first black woman to qualify for a U.S. Olympic speedskating team with a pair of victories in the 500 meters on Saturday.

2017-12-16 19:13:59
`
4
Warriors to be 'out there' for Kobe ceremony
"I'm not going to keep them in the locker room to watch tape of the first half," Warriors coach Steve Kerr said of his team being in attendance for Kobe Bryant's jersey retirement ceremony at halftime of Monday night's game. "Let's go out there."

2017-12-16 18:18:30
`
4
Nick Bosa Believes He's Ready for the NFL and It'd Be Great If He Could Find Out For Sure
Ohio State defensive end Nick Bosa believes he's ready for the NFL right now. The eye test suggests he's probably correct in (...)

2017-12-16 18:14:16
`
5
Report: Rudy Gobert to miss a month with knee, leg injuries
The Utah Jazz will reportedly be without star center Rudy Gobert for a month. According to Shams Charania of the Vertical, Gobert has been diagnosed with a sprained PCL and a bone bruise in his tibia, which will rule him out for several weeks. Sources: Utah Jazz star Rudy Gobert has been diagnosed with a sprained PCL in his left knee and bone bruise in tibia, expected to be sidelined for one month. — Shams Charania (@ShamsCharania) December 16, 2017 This will confirm Utah's worst

2017-12-16 18:08:05
`
6
Depleted Bengals put center T.J. Johnson on injury list
CINCINNATI (AP) The Bengals put center T.J. Johnson on injured reserve Saturday with an injured chest muscle, the latest setback to a team already depleted by injuries. They signed running back Jarveon Williams off their practice squad.

2017-12-16 17:58:08
`
6
Report: Yankees to re-sign CC Sabathia
CC Sabathia is staying in New York. The free agent starter reportedly agreed to return to the Yankees on a one-year deal worth $10 million. BREAKING: According to a source, the Yankees have agreed to a one-year deal with CC Sabathia worth $10 million. The deal is pending a physical. — Mark Feinsand (@Feinsand) December 16, 2017 The 37-year-old still got it done for the Yankees a year ago, posting a 3.69 ERA in 27 starts. He's obviously not the pitcher he once was, but he still pro

2017-12-16 17:53:05
`
6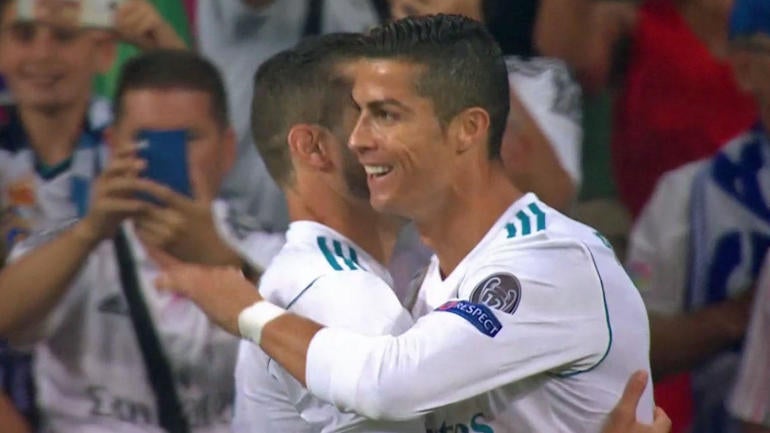 Real Madrid vs. Gremio live stream info, TV channel, preview, updates: How to watch Club World Cup final on TV, stream online
The world title is on the line in UAE

2017-12-16 17:48:00
`
4
Doug Pederson: Jay Ajayi will continue to see more touches
Philadelphia Eagles running back Jay Ajayi is seeing his role continue to increase, and it doesn't sound like that will be stopping. Eagles coach Doug Pederson is pleased with Ajayi's contributions so far — and seemed to indicate that his role would only keep growing as long as he kept performing. "His production and his touches are going up each week," Eagles coach Doug Pederson said of Ajayi on Wednesday, via Jeff McLane of Philly.com. "He's really fi

2017-12-16 17:47:00
`
6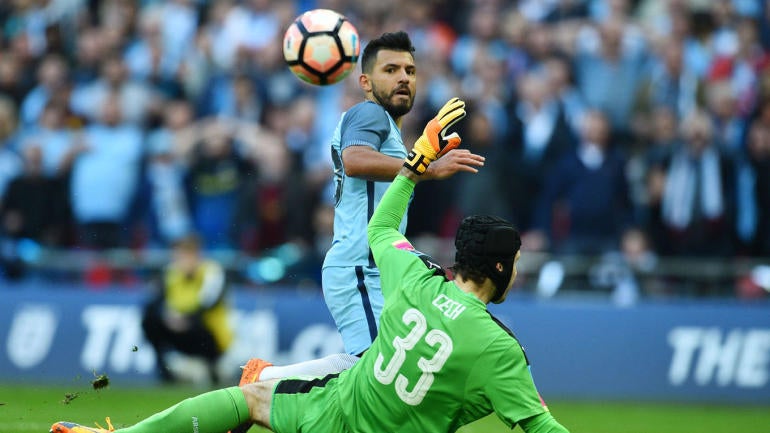 Manchester City vs. Tottenham live stream info, TV channel, preview: How to watch on TV, stream online
City can all but kick Tottenham out of any potential title race with a win

2017-12-16 17:44:00
`
6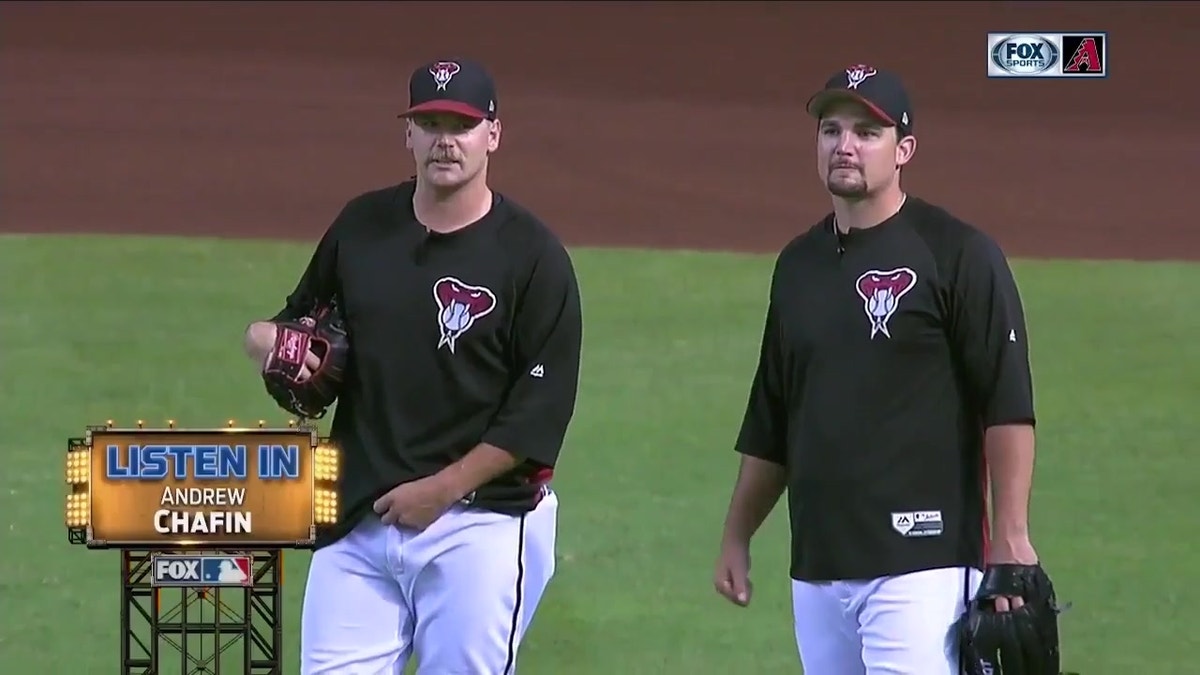 #FSAZ17: Who wants to buy Andrew Chafin's fully loaded pickup?
We mic'd up D-backs reliever Andrew Chafin, and he used the occasion to try to sell his pickup.

2017-12-16 17:41:24
`
5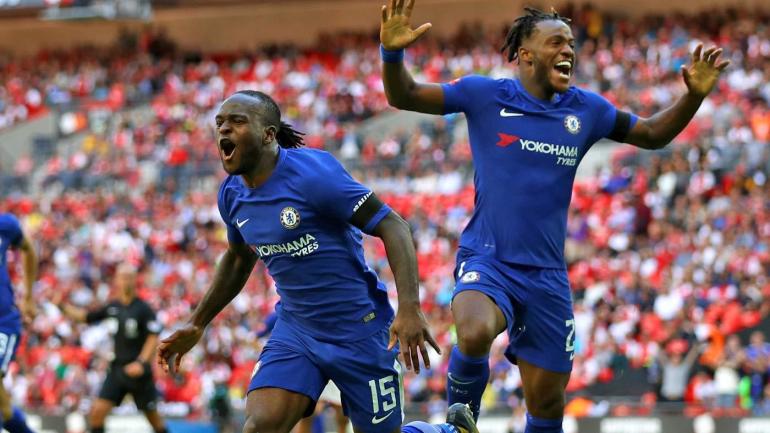 Chelsea vs. Southampton live stream info, TV channel, preview: How to watch Premier League on TV, stream online
The Blues are coming off a victory midweek

2017-12-16 17:41:00
`
4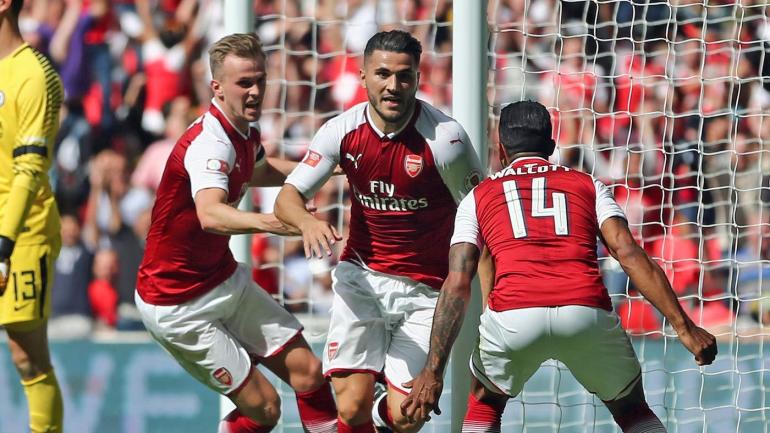 Arsenal vs. Newcastle live stream info, TV channel, preview: How to watch Premier League on TV, stream online
The Gunners are coming off a draw at West Ham

2017-12-16 17:41:00
`
4
Ezekiel Elliott has bold prediction for first game back from suspension
Dallas Cowboys running back Ezekiel Elliott is licking his chops thinking about the first game he will be eligible to return from his six-game suspension. In an interview with TMZ Sports this week, retired running back great Eric Dickerson said that he recently spoke to Elliott, who offered him a bold bet for his scheduled first game back against the Seattle Seahawks in Week 16. "He said he's going to get 200 yards in his return. I told him no," said Dickerson. "The bet i

2017-12-16 17:35:40
`
6