Americans prefer economic inequality to playing Robin Hood, study finds
Given the chance to play Robin Hood, most Americans show little interest in taking from the rich and giving to the poor. A new study may explain why it's so hard for voters in modern democracies to erase the economic inequalities that separate most citizens from the nation's super-wealthy elites.


Uber's Self-Driving Car Involved in Fatal Pedestrian Accident
Uber's self-driving car hit and killed a pedestrian in Tempe, Arizona, overnight, according to the Tempe Police Department. The car was in autonomous mode with a human operator behind the wheel with no passengers, police told Discover in an email. The pedestrian, a 49-year-old woman, was walking her bicycle near a crosswalk, but not within the lines, at about 10 p.m. Sunday when she was struck by the vehicle, according to Tempe police officers. She died of her injuries at a local ho...


Tiny implants for cells are functional in vivo
For the first time, an interdisciplinary team has succeeded in integrating artificial organelles into the cells of living zebrafish embryos. This innovative approach using artificial organelles as cellular implants offers new potential in treating a range of diseases.


Wives of many prostate cancer sufferers made ill or feel undermined by the disease
Many wives of advanced prostate cancer sufferers feel that their lives are being undermined by their husband's illness, with nearly half reporting that their own health suffered. In addition a focus subgroup has revealed that many feel isolated and fearful, and worry about the role change in their lives as their husband's cancer advances. This study, developed with the wives of men with metastatic prostate cancer who were being treated with hormone therapy, is amongst the first carried out o...


Molecular cuisine for gut bacteria
Scientific recipes have been developed to successfully grow and study gut bacteria in the lab Researchers report on the nutritional preferences and growth characteristics of 96 diverse gut bacterial strains. Their results will help scientists worldwide advance our understanding of the gut microbiome.



"Black Stars" --Scientists Probe Existence of Quantum Objects Beyond Black Holes
    When giant stars die, they don't just fade away. Instead they collapse in on themselves, leaving behind a compressed stellar remnant, usually a city-size, superdense ball of neutrons appropriately called a neutron star. In extreme cases, however, most theorists believe an expiring giant star will form a black hole—a pointlike "singularity" with effectively infinite density and a gravitational field so powerful that not even light, the fastest thing in the universe, ca...


Deeper insight into viral infections
Researchers have developed a new analysis technique that sheds more light on viral infections. They used the new method to demonstrate that virus-infected cells produce far more infection-related proteins and peptides than previously thought.


Identifying 'designer' drugs taken by overdose patients
Medical professionals are scrambling to meet growing demand for emergency room treatment of drug overdoses, but they're hampered by the lack of a quick and easy test to screen patients for synthetic 'designer' drugs. Chemists are developing such a test with the hope that hospitals could eventually use it to choose the appropriate treatment.


Are Airplanes Really a Microbial Playground?
Crying babies, chronic snorers — they're the usual targets of our displeasure when we fly. But, the real villains of the sky might be germs. Flyers are packed into a cramped metal tube for hours on end where movement is limited. It seems like a microbe's playground. But research on the topic is a bit inconclusive, despite worrying cases involving SARS and an aggressive type of influenza. Studies suggest that caution is warranted, but researchers have so far had trouble saying exactly...


Implantable sensor relays real-time personal health data to a cell phone
Personalized medicine is one step closer thanks to tiny, implantable sensors that can send data to a computer or cell phone to give early warning of a person's developing health problems. Future versions of these devices could indicate the most effective type of exercise for an individual athlete, or help in the triage of wounded soldiers.


At first blush, you look happy -- or sad, or angry
Our faces broadcast our feelings in living color -- even when we don't move a muscle. That's the conclusion of a groundbreaking study into human expressions of emotion, which found that people are able to correctly identify other people's feelings up to 75 percent of the time -- based solely on subtle shifts in blood flow color around the nose, eyebrows, cheeks or chin.


A new kind of quantum bits in two dimensions
Two novel materials, each composed of a single atomic layer and the tip of a scanning tunneling microscope - these are the ingredients to create a novel kind of a so-called 'quantum dot'. These extremely small nanostructures allow delicate control of individual electrons by fine-tuning their energy levels directly. Such devices are key for modern quantum technologies.


A future colorfully lit by mystifying physics of paint-on semiconductors
It defies conventional wisdom about semiconductors. It's baffling that it even works. It eludes physics models that try to explain it. This newly tested class of light-emitting semiconductors is so easy to produce from solution that it could be painted onto surfaces to light up our future in myriad colors shining from affordable lasers, LEDs, and even window glass.


Rheumatoid arthritis meets precision medicine
Scientists are bringing precision medicine to rheumatoid arthritis for the first time by using genetic profiling of joint tissue to see which drugs will work for which patients, reports a new multi-site study. In the near future, patients won't have to waste time and be disappointed with months of ineffective therapy, scientists said. Currently $2.5 billion a year is wasted on therapy that doesn't work.


Researchers explore an alternative pathway to fast-tracking the global recovery of fisheries.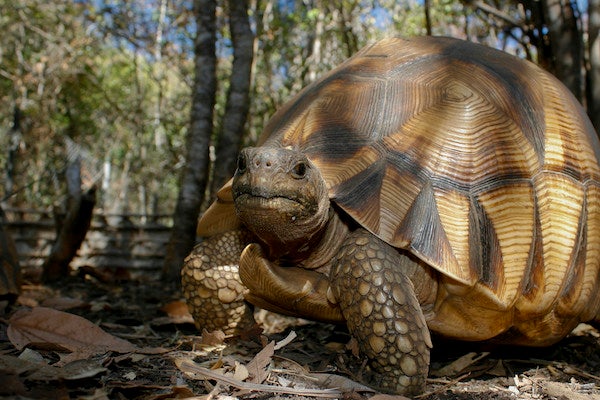 Nearly half of all freshwater turtles and tortoises are at risk of disappearing forever, a new report warns -- Read more on ScientificAmerican.com



Mars' Ancient Oceans Linked to Rise of Volcanoes in the Solar System
  A new model proposes that the oceans of Mars formed before or at the same time as Mars' largest volcanic feature, Tharsis, instead of after Tharsis formed 3.7 billion years ago. Because Tharsis was smaller at that time, it did not distort the planet as much as it did later, in particular the plains that cover most of the northern hemisphere and are the presumed ancient seabed. The absence of crustal deformation from Tharsis means the seas would have been shallower, holding about half


Preventing hurricanes using air bubbles
Many people have tried to find ways of preventing hurricanes before they make landfall, resulting in the loss of human lives. Researchers believe that the answer lies in cold bubbles.


Historians to climate researchers: Let's talk
Ours is not the first society to be confronted by massive environmental change. Over the course of history, some societies have been destroyed by natural disasters, like Pompeii, while others have learned how to accommodate floods, droughts, volcanic eruptions and other natural hazards. The key is how a society plans for and interacts with the stress from nature.


From landfill to lipstick: Grape waste as a cosmetic and food ingredient
The world drinks a lot of wine, and that means a lot of grapes are consumed. But not every part of the grape ends up in the bottle. Seeds, stalks and skins end up in landfills. Now, researchers say they have found useful commercial applications, such as prolonging the shelf life of fatty foods, for these wine leftovers.


Media Invited to View NASA's Mission to Study Mars Interior
Media are invited to view NASA's Interior Exploration using Seismic Investigations, Geodesy and Heat Transport (InSight) lander Friday, April 6, at Vandenberg Air Force Base in California, where it's currently undergoing final tests for its May launch.


Research signals arrival of a complete human genome
Research have just published attempts to close huge gaps remain in our genomic reference map. The research uses nanopore long-read sequencing to generate the first complete and accurate linear map of a human Y chromosome centromere. This milestone in human genetics and genomics signals that scientists are finally entering a technological phase when completing the human genome will be a reality.


Severe war injuries and PTSD can impact hypertension risk
US service members severely injured in the Iraq or Afghanistan wars or diagnosed with PTSD (posttraumatic stress disorder) face a greater risk of high blood pressure. Injury severity and PTSD were each independently associated with an increased risk of high blood pressure.


Modified biomaterials self-assemble on temperature cues
Biomedical engineers have demonstrated a new approach to making self-assembled biomaterials that relies on protein modifications and temperature. The hybrid approach allows researchers to control self-assembly more precisely, which may prove useful for a variety of biomedical applications, from drug delivery to wound-healing.



Last Week's Top 5 Space & Science Headlines
  Stephen Hawking's Great Question --"Why Isn't the Milky Way Crawling With Mechanical or Biological Life?" 'Ghost Signals' of Extraterrestrial Civilizations Haunt the Milky Way --Suggests the New Drake Equation (WATCH Video)  "A Secret Agenda?" --China First to Explore Moon's South Pole Frontier and Establish a Robotic Research Station Hubble Reveals a Very Strange, Oddball Galaxy NGC 1277 --"It's Almost All Black Hole!" Stephen Hawking's "Last Riddle" --'Could Lead to t


Glacier mass loss: Past the point of no return
Researchers show in a recent study that the further melting of glaciers cannot be prevented in the current century -- even if all emissions were stopped now. However, due to the slow reaction of glaciers to climate change, our behavior has a massive impact beyond the 21st century: In the long run, five hundred meters by car with a mid-range vehicle will cost one kilogram of glacier ice.


Air Force awards launch contracts to SpaceX and ULA
Los Angeles AFB CA (SPX) Mar 18, 2018 The US Air Force awarded two Evolved Expendable Launch Vehicle (EELV) launch service contracts. Space Exploration Technologies Corporation (SpaceX) has been awarded a $290,594,130 firm-fixed-price contract, for launch services to deliver three GPS III missions (1 base and 2 options) to the intended orbit. United Launch Alliance (ULA) has been awarded a $351,839,510 firm-fixed-price contrac


Mars' oceans formed early, possibly aided by massive volcanic eruptions
A new theory about how oceans and volcanoes interacted during the early history of Mars supports the idea that liquid water was once abundant and may still exist underground. Geophysicists propose that the oceans originated several hundred million years earlier than thought, as the volcanic province Tharsis formed, and that greenhouse gases enabled the oceans. The theory predicts smaller oceans, more in line with estimates of water underground and at the poles today.


Air Force Chief of Staff: US 'On Track' to Replace Russian RD-180 Rocket Engine
Washington DC (Sputnik) Mar 16, 2018 The US effort to transition from Russia's RD-180 rocket engine to two domestic suppliers is progressing as planned, Air Force Chief of Staff General David Goldfein said in congressional testimony on Wednesday. "Right now we are on track... to complete the transition period [and] come out the back end with two domestic service providers," Goldfein said when asked for an update on transition


China launches land exploration satellite
Jiuquan, China (XNA) Mar 18, 2018 China launched a land exploration satellite into a preset orbit from the Jiuquan Satellite Launch Center in the Gobi desert of the country's northwest at 3:10 p.m. Saturday. The satellite is the fourth of its kind and mainly used for exploration of land resources by remote sensing. A Long March-2D rocket carried the satellite into space. The launch was the 268th mission of the


Progress toward a new flu treatment, thanks to a small tweak
This year's aggressive flu season reminds everyone that although the flu vaccine can reduce the number of people who contract the virus, it is still not 100 percent effective. A tweak to a small-molecule drug shows promise for future production of new antiviral therapies that could help patients, regardless of the strain with which they are infected.


Laser-heated nanowires produce micro-scale nuclear fusion
Fort Collins CO (SPX) Mar 16, 2018 Nuclear fusion, the process that powers our sun, happens when nuclear reactions between light elements produce heavier ones. It's also happening - at a smaller scale - in a Colorado State University laboratory. Using a compact but powerful laser to heat arrays of ordered nanowires, CSU scientists and collaborators have demonstrated micro-scale nuclear fusion in the lab. They have achieved


Fish accounted for surprisingly large part of the Stone Age diet
New research can now show what Stone Age people actually ate in southern Scandinavia 10 000 years ago. The importance of fish in the diet has proven to be greater than expected. So, if you want to follow a Paleo diet -- you should quite simply eat a lot of fish.


NASA plans giant spacecraft to defend Earth by nuking deadly asteroids
Livermore CA (SPX) Mar 18, 2018 Lawrence Livermore National Laboratory (LLNL) scientists are part of a national planetary defense team that designed a conceptual spacecraft to deflect Earth-bound asteroids and evaluated whether it would be able to nudge a massive asteroid - which has a remote chance to hitting Earth in 2135 - off course. The design and case study are outlined in a paper published recently in Acta Astronautica


Lockheed Martin unveils unified platform Henosis prototype for US Cyber Mission Force
Crystal city, VA (SPX) Mar 19, 2018 The Cyber Solutions division of Lockheed Martin has announced plans to compete for the U.S. Air Force's Unified Platform contract by unveiling details about the Henosis prototype, a joint integrated mission system, at the company's annual Media Day. Like the cyber equivalent to an aircraft carrier, the Henosis prototype could incorporate and integrate cyber effects into multi-domain air, l


Aerojet Rocketdyne Ships Starliner Re-entry Thrusters
Redmond WA (SPX) Mar 18, 2018 Aerojet Rocketdyne recently completed delivery of all of the crew module engines for Boeing's Crew Space Transportation (CST)-100 Starliner spacecraft. Boeing will integrate the engines into the Starliner crew module at its Commercial Crew and Cargo Processing Facility at NASA's Kennedy Space Center in Florida. The Starliner crew module is designed to transport up to seven passengers or a


New osteoarthritis genes discovered
In the largest study of its kind, nine novel genes for osteoarthritis have been discovered. Results could open the door to new targeted therapies for this debilitating disease in the future.


Chain reaction of fast-draining lakes poses new risk for Greenland ice sheet
Cambridge UK (SPX) Mar 16, 2018 A growing network of lakes on the Greenland ice sheet has been found to drain in a chain reaction that speeds up the flow of the ice sheet, threatening its stability. Researchers from the UK, Norway, US and Sweden have used a combination of 3D computer modelling and real-world observations to show the previously unknown, yet profound dynamic consequences tied to a growing number of lakes forming


New report examines scientific evidence on safety and quality of abortion care in US
While legal abortions in the US are safe, the likelihood that women will receive the type of abortion services that best meet their needs varies considerably depending on where they live, says a new report from the National Academies of Sciences, Engineering, and Medicine. In addition, the report notes, the vast majority of abortions can be provided safely in office-based settings.


NASA science heading to space ranges from the upper atmosphere to microbes
Houston TX (SPX) Mar 18, 2018 A Dragon spacecraft scheduled to launch into orbit no earlier than April 2, carries the 14th SpaceX commercial resupply mission to the International Space Station for NASA. Lifted into orbit atop a Falcon 9 rocket from Cape Canaveral Air Force Station in Florida, Dragon takes supplies, equipment and scientific research to crew members living and working aboard the station. This flight deli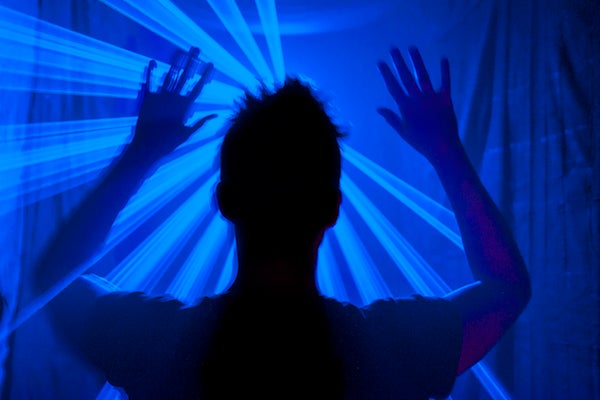 There might be a way—and if so, we could use it to detect and treat them in the earliest stages, before they become debilitating -- Read more on ScientificAmerican.com


Scientist eyes Chinese satellites to help world tackle air pollution
Beijing (XNA) Mar 18, 2018 Five years ago, Zhang Xingying first used Chinese polar-orbiting satellites to detect and measure smog, looking for ways to tackle air pollution. Now as China makes progress in clearing its skies, the meteorologist hopes the technology can also be shared to brighten the future for all, both at home and overseas. "Smog may be on the retreat at the moment but remains a problem that can


Visual recognition: Seeing the world through the eyes of rodents
Man or woman, happy or sad. The visual process that allows us to recognize someone's gender or emotional state is very sophisticated. Until recently, only primates were deemed able to perform such complex operations as object recognition. A new study shows that rodents also use advanced and diversified recognition strategies, confirming the validity of this animal model for studying object vision and offering new opportunities for the development of artificial vision systems and diagnostic appro


New laws unlock exciting space era for UK
London, UK (SPX) Mar 18, 2018 New laws are set to get Royal Assent today (15 March 2018) which will unlock an exciting era of British space innovation, exploration and investment. The Space Industry Bill will enable the first commercial space launch from UK soil in history, creating the potential for hundreds of highly-skilled jobs and bringing in billions of pounds for the economy. The passing of the Bill, the m


'New life form' answers question about evolution of cells
Bacteria and Archaea must have evolved from the putative Last Universal Common Ancestor (LUCA). One hypothesis is that this happened because the cell membrane in LUCA was an unstable mixture of lipids. Now, scientists have created such a life form with a mixed membrane and discovered it is in fact stable, refuting this hypothesis.


Rediscovered US Carrier Sank in Historic WWII Duel
When the aircraft carrier USS Lexington sank beneath the surface of the Coral Sea, it represented a significant casualty of history's first clash between carriers during World War II. 76 years later, an expedition led by Microsoft co-founder Paul Allen announced that it had rediscovered wreckage from the carrier known as "Lady Lex" lying on the seafloor about 500 miles off the eastern coast of Australia. The loss of the USS Lexington took place during the Battle of Coral Sea: a battle...


ORNL researchers design novel method for energy-efficient deep neural networks
Oak Ridge TN (SPX) Mar 16, 2018 An Oak Ridge National Laboratory method to improve the energy efficiency of scientific artificial intelligence is showing early promise in efforts to parse insights from volumes of cancer data. Researchers are realizing the potential of deep learning to rapidly advance science, but "training" the underlying neural networks with large volumes of data to tackle the task at hand can require l


Programming DNA to deliver cancer drugs
A research team has developed technology to program strands of DNA into switches that turn proteins on and off. This technology could lead to the development of new cancer therapies and other drugs.


Palm trees are spreading northward. How far will they go?
What does it take for palm trees, the unofficial trademark of tropical landscapes, to expand into northern parts of the world that have long been too cold for palm trees to survive? A new study attempts to answer this question. Researchers analyzed a broad dataset to determine global palm tree distribution in relation to temperature.


High omega-6 levels can protect against premature death
Could omega-6 fatty acids protect you against premature death? The answer is yes, according to a new study. While protecting against death, omega-6 fatty acids also keep cardiovascular diseases at bay. "Linoleic acid is the most common polyunsaturated omega-6 fatty acid. We discovered that the higher the blood linoleic acid level, the smaller the risk of premature death," says one of the researchers.


Orbital Sciences wins Navy contract for test missiles
Washington (UPI) Mar 15, 2018 Orbital Sciences Corp., has been awarded a contract by the U.S. Navy for GQM-163A Coyote Supersonic Sea Skimming Target base vehicles and spares. The deal, announced Wednesday by the Department of Defense, is valued at more than $67.5 million under the terms of a firm-fixed-price, cost-plus-fixed-fee, cost contract. The agreement enables Orbital Sciences Corp., to provide the Nav


Amazon deforestation is close to tipping point
Scientists considered climate change and indiscriminate use of fire to calculate that deforestation rates ranging from 20 percent to 25 percent could turn Amazon's hydrological cycle unable to support its ecosystem.


SpaceX launches innovative secondary payload dispenser along side Hispasat
Washington DC (Sputnik) Mar 16, 2018 The secondary cargo from the recent Falcon 9 remained undisclosed until US military published orbital data from the launch, where the second object suddenly appeared. A company, related to the launch, claims the cargo is for a R and D mission. The celebratory 50th launch of SpaceX's Falcon 9 rocket was supposed to be a regular satellite delivery for Hispasat, a Spanish-language communications operator.


China plans to develop a multipurpose, reusable space plane
Beijing (XNA) Mar 18, 2018 China is developing its homegrown reusable space plane, which observers said could be used to attack foreign aircraft, space stations and even intercept missiles if used for military purposes. The reusable spacecraft can transport people or payloads in orbit from any airport and return to earth, CCTV reported. Unlike rockets which have to be recycled, the space plane will revolutioni


New method manages and stores data from millions of nerve cells -- in real time
Recent developments in neuroscience set high requirements for sophisticated data management, not least when implantable Brain Machine Interfaces are used to establish electronic communication between the brain's nerve cells and computers. A new method makes it possible to recode neural signals into a format that computer processors can use instantly.