Osuna's power, defense making statement for Bucs
Jose Osuna has spent less than a year working at third base, and there's more work to be done. He possesses a strong outfield arm, but his range is limited. What about first base? No questions there, as Osuna showed in the Pirates' 11-8 win over the Twins at LECOM Park on Monday.


Fulmer back on track for Tigers with 5 innings
On Monday against the Orioles, Michael Fulmer essentially put himself back on his normal count for his next-to-last start of camp, making up for lost time from his bout with muscular soreness behind his right elbow this month.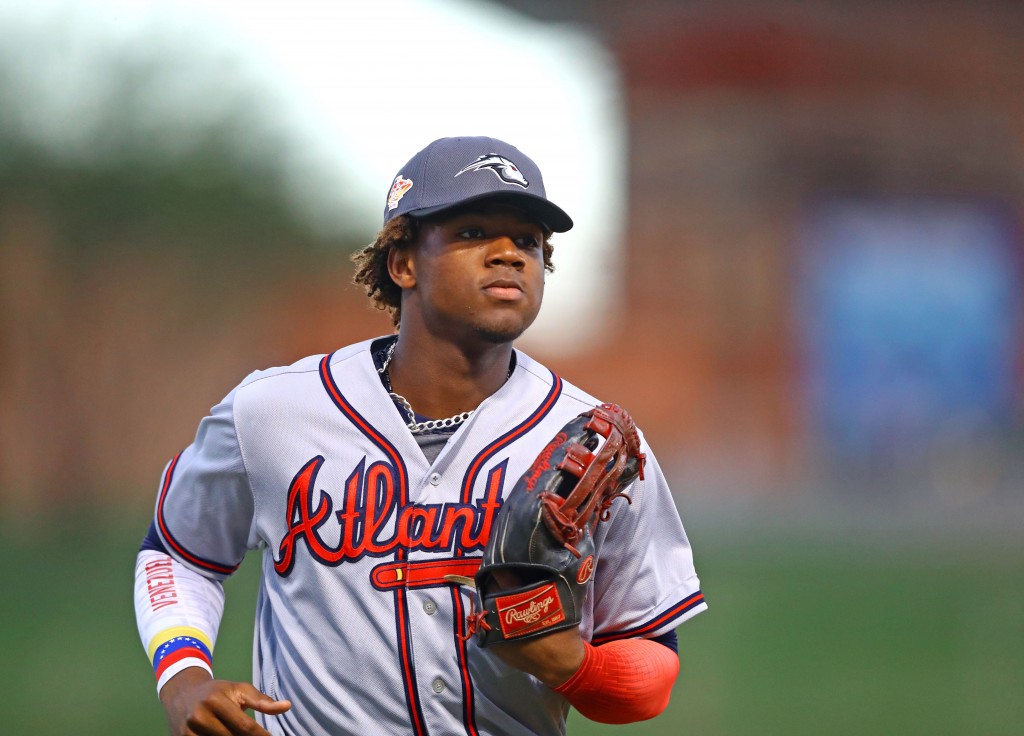 Braves Reassign Ronald Acuna To Minor League Camp
The Braves have re-assigned much-hyped prospect Ronald Acuna to minor-league camp, David O'Brien of the Atlanta Journal-Constitution was among those to report on Twitter. He'll presumably open the season at Triple-A. It's rarely notable when a 20-year-old is moved out of major-league camp. Then again, it's fairly rare even to see a player of that age…


Nats close to ruling out Murphy for Opening Day
The Nationals are "not quite there" to rule second baseman Daniel Murphy out for Opening Day, but general manager Mike Rizzo acknowledged on Monday they are getting close to that point, considering the timetable it would take for him to return.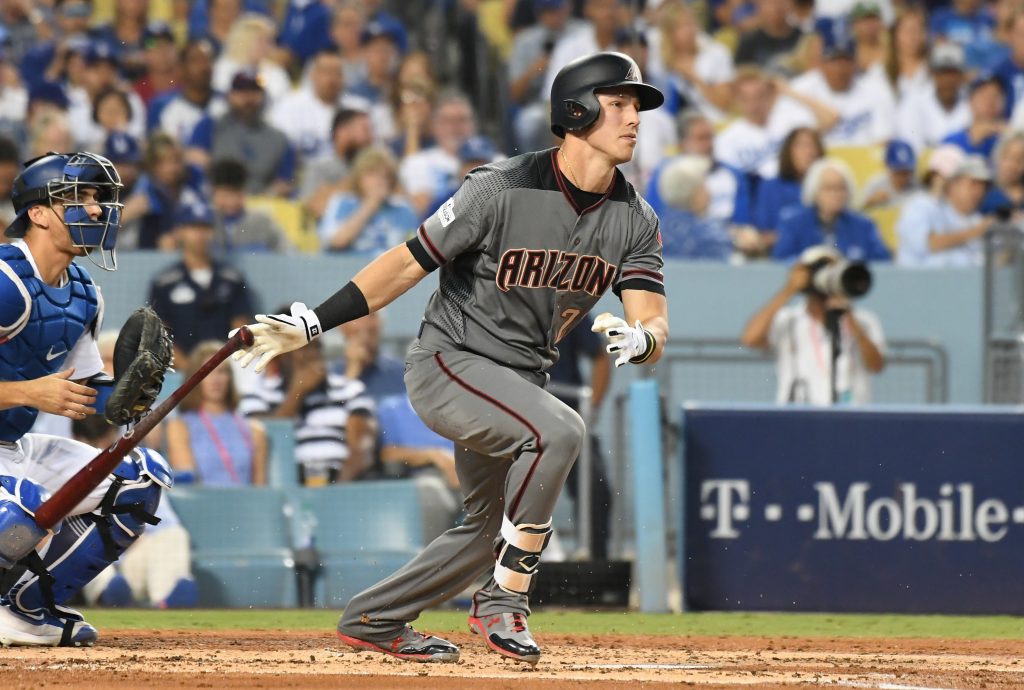 NL Notes: Diamondbacks, Nats, Mets
Diamondbacks third baseman Jake Lamb and Reds third baseman Eugenio Suarez have posted nearly identical career numbers to date, observes Zach Buchanan of The Athletic (subscription required), who wonders if the former could be in line for an extension. Suarez, 27, just received a long-term deal – a seven-year, $66MM guarantee – after hitting .260/.367/.461…


Kimbrel welcomed back after daughter's surgery
It was hard to miss the warmth that greeted Craig Kimbrel on his first day back at Spring Training after an emotional three-week absence during which he slept in his daughter Lydia Joy's hospital room nightly as she recovered from heart surgery.


Granderson might still be MLB's top teammate
The first Spring Training I covered from start to finish was in 2007. The Tigers were coming off their first American League pennant in more than two decades, my home state had fallen madly in love with baseball again.


Scherzer gets third Opening Day nod for DC
On Monday, the Nationals officially named Scherzer their Opening Day starter for the season opener against Joey Votto and the Reds on March 29 in Cincinnati. It will be Scherzer's third Opening Day start for Washington and one of the easiest choices manager Dave Martinez has had to make during his first season with the team.


Braves five-tool phenom Acuna sent down
Ronald Acuna breezed through three Minor League levels last year and established himself as baseball's top position-player prospect. The highly touted, five-tool outfielder will now spend a little more time developing before making his much-anticipated arrival to the Braves' lineup.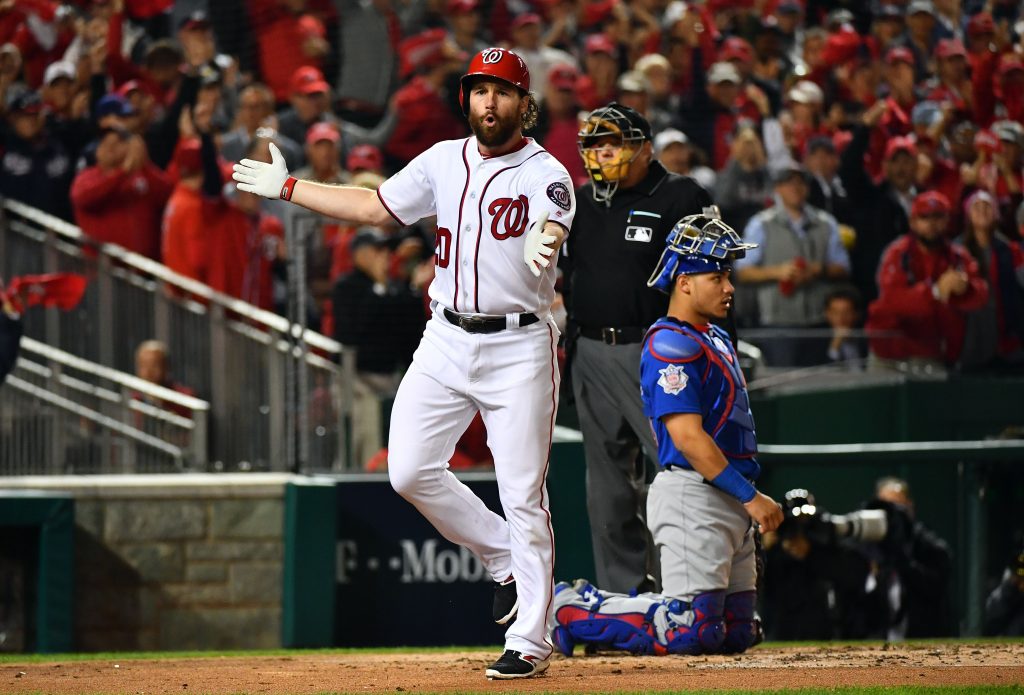 NL East Notes: Nationals, Murphy, Phillies, Rupp
There is "virtually no chance" Nationals second baseman Daniel Murphy will be ready for Opening Day, Mark Zuckerman of MASNsports.com writes. Murphy, who's working his way back from the microfracture knee surgery he underwent last October, still hasn't seen any game action this spring, notes Zuckerman, who expects Howie Kendrick to begin the season at…


Bell's pop could bolster offense all season
Pirates manager Clint Hurdle hasn't settled on a lineup yet, but he has a few ideas. He knows shortstop Jordy Mercer will hit eighth. The pitcher will bat ninth, albeit not when the Bucs begin the season with a designated hitter in Detroit on March 29. And Hurdle said he has first baseman Josh Bell "anchored" in the cleanup spot, where he spent most of his solid rookie season.


Mariners option prospect Whalen to Triple-A
Rob Whalen's efforts to make the Mariners' Opening Day rotation were productive and encouraging, given his struggles in 2017. But he will not be a part of their immediate five-man unit, at least not for the time being. Whalen, the Mariners' No. 21 prospect according to MLB Pipeline, was optioned to Triple-A Tacoma on Monday.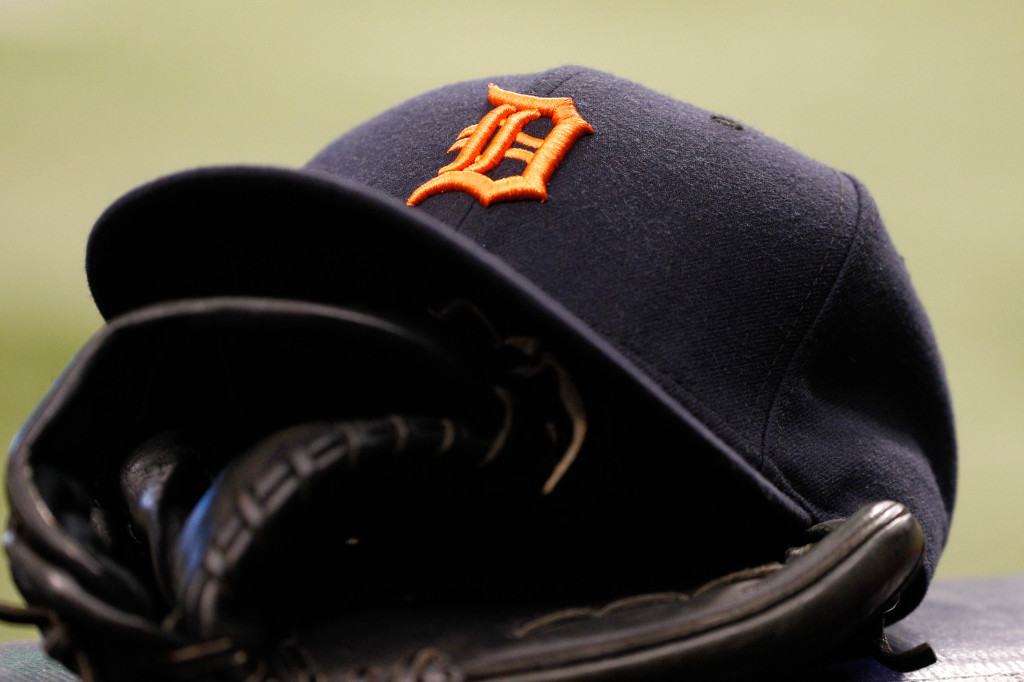 Franklin Perez Out Three Months With Strained Lat
Top Tigers prospect Franklin Perez has been diagnosed with a right lat strain, per a team announcement. Though he isn't expected to require surgery, Perez is going to be sidelined for "a minimum of 12 weeks." Perez, 20, was the centerpiece of the major, last-second swap that sent Justin Verlander from Detroit to the eventual…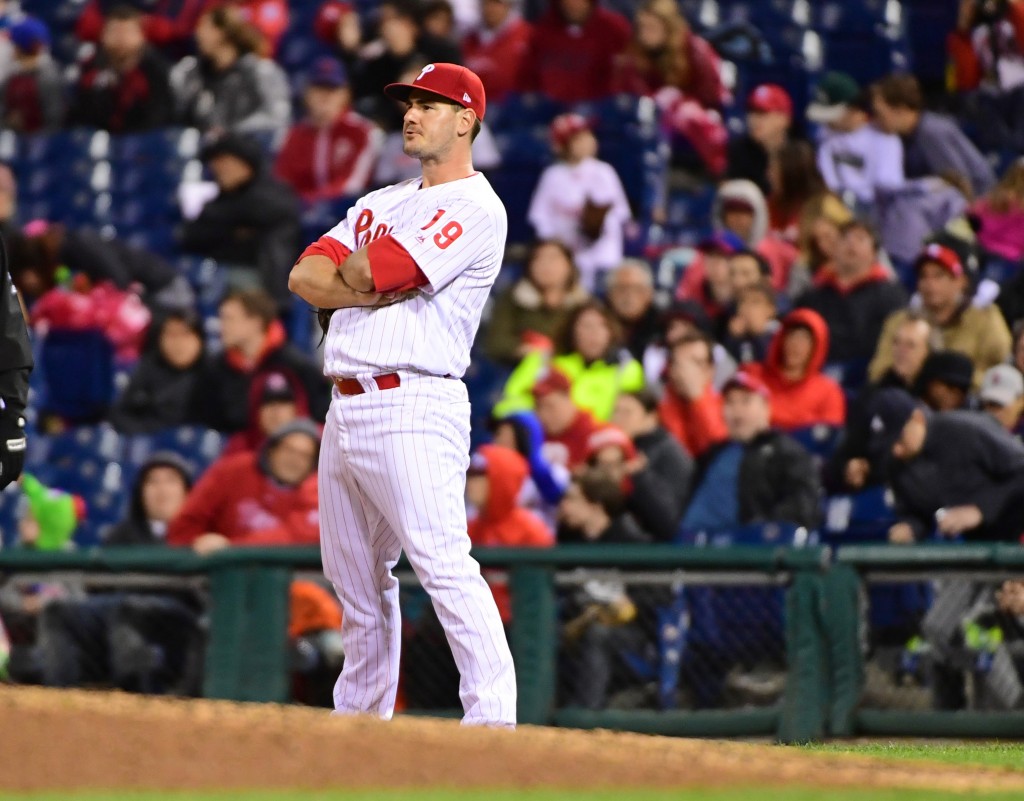 The Rangers have claimed first baseman Tommy Joseph off waivers from the Phillies, according to an announcement from Texas. In a corresponding move, the Rangers placed right-hander Clayton Blackburn on the 60-day disabled list with a strained pitching elbow. Joseph, whom Philadelphia designated for assignment last week to make room for Jake Arrieta, lost his…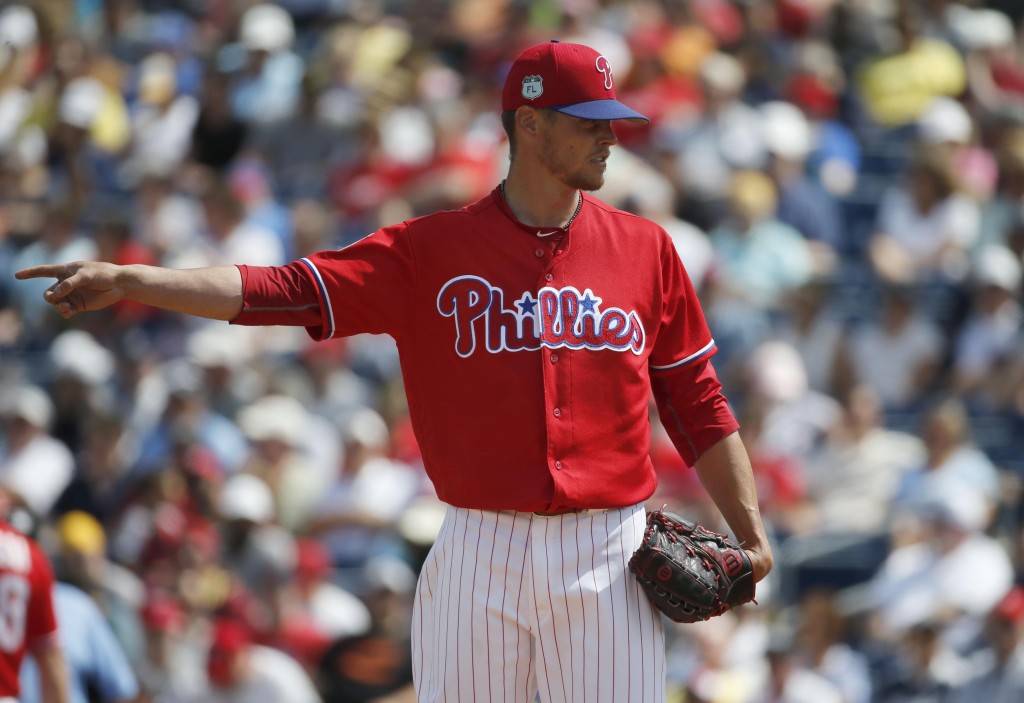 Royals Agree To Terms With Clay Buchholz
The Royals have agreed to a minor-league deal with righty Clay Buchholz, a report from Bob Nightengale of USA Today indicates (Twitter links). If the deal is finalized, Buchholz can earn at a $1.5MM rate in the majors. Buchholz can also reach up to $250K in incentives. He'd earn $25K apiece for making his tenth…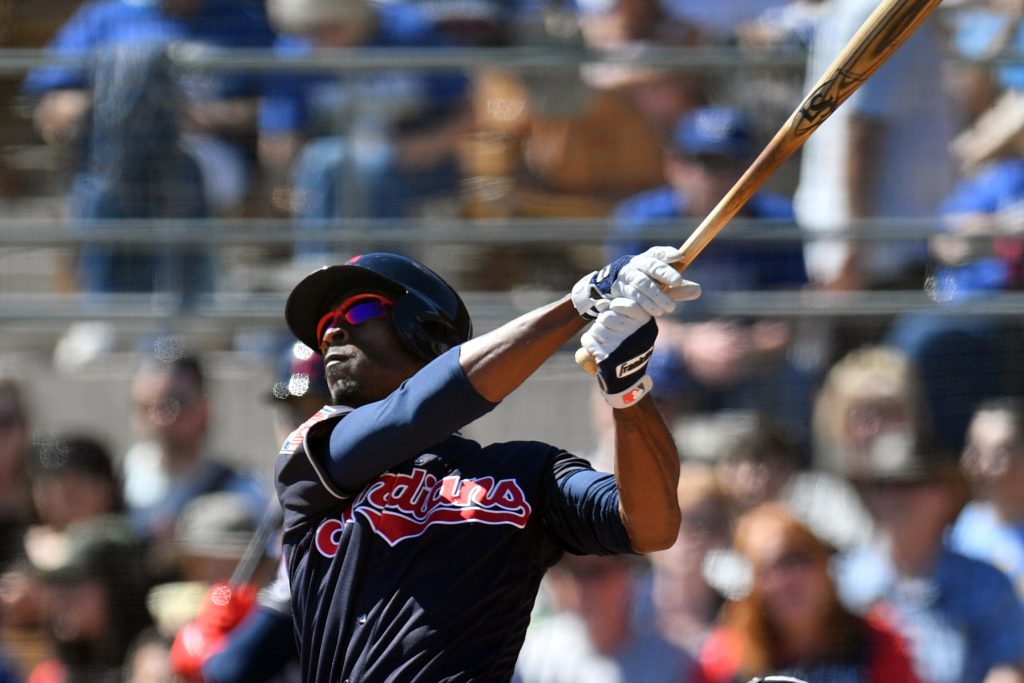 Indians Release Melvin Upton Jr., Ryan Hanigan
The Indians announced Monday that they have released outfielder Melvin Upton Jr. and catcher Ryan Hanigan (via Jesse Sanchez of MLB.com). Both players signed minor league contracts with the Tribe over the winter. The Indians added the 33-year-old Upton with the hope that he'd experience a revival similar to the one Austin Jackson enjoyed a…


Who will replace Eickhoff in Phillies' rotation?
Phillies general manager Matt Klentak twice made a point last week to say the club had no plans to sign another pitcher before Opening Day. Klentak repeated himself Friday, when the Phillies revealed Jerad Eickhoff would miss six to eight weeks because of an injured lat.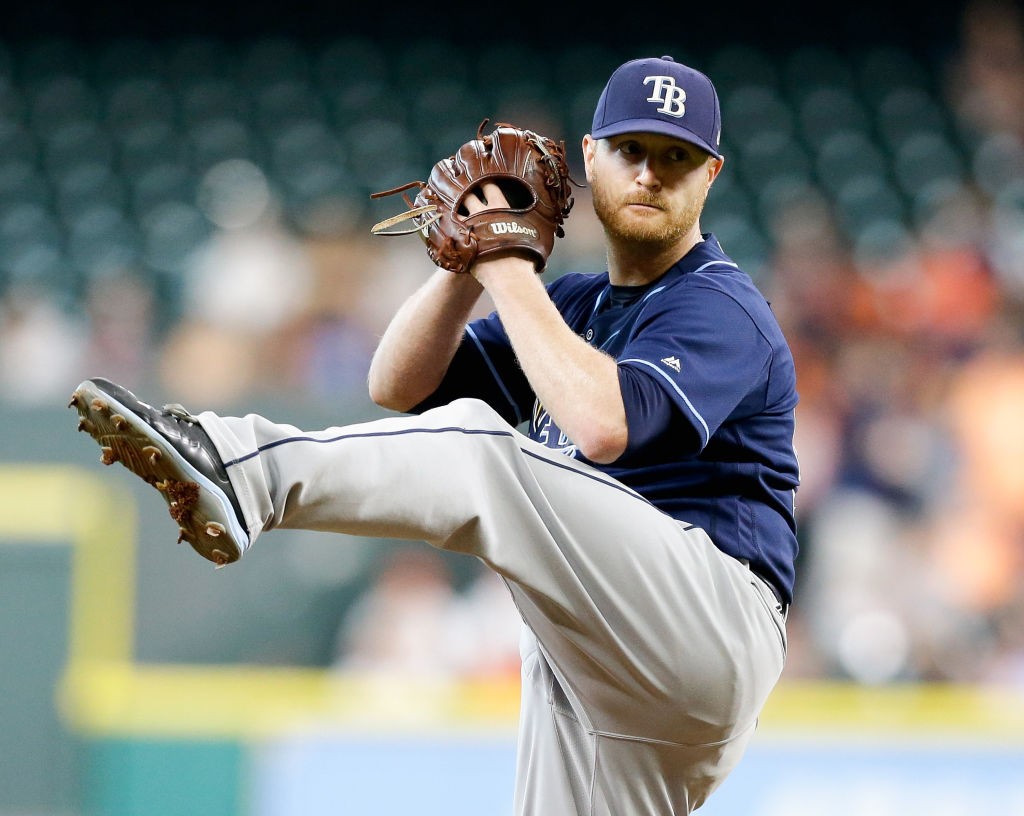 AL Notes: Rays, Cobb, Archer, Twins, Tigers, A's
Even though right-hander Alex Cobb is still a free agent as the regular season closes in, there won't be a reunion between him and the Rays, Marc Topkin of the Tampa Bay Times writes. Cobb's not going to end up signing for a price the Rays deem palatable, Topkin suggests, even though he's amid a…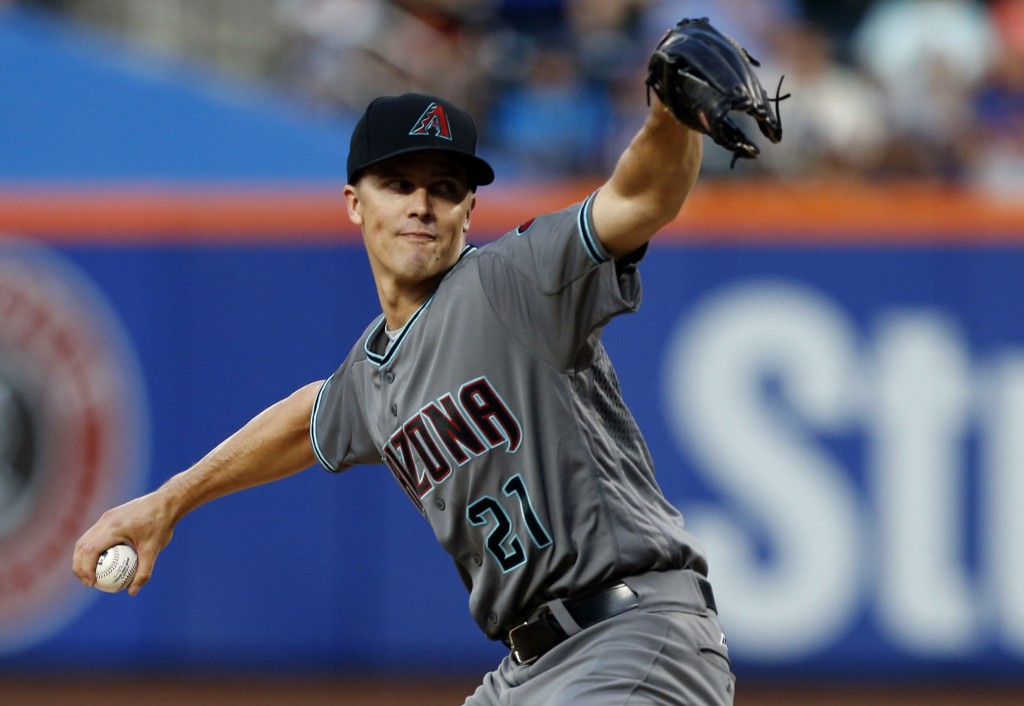 NL West Notes: Greinke, Thompson, Dodgers, Shaw
On a day when the Arenado brothers (Nolan and Jonah) were on opposite sites of a Rockies/Giants Spring Training tilt, here are some items from around the NL West… Zack Greinke has been dealing with a lack of velocity and a minor groin injury this spring, but after a 40-pitch bullpen session today, the Diamondbacks…


Realmuto 'very confident' he'll be ready for OD
Marlins catcher J.T. Realmuto played catch on Monday morning for the first time since suffering a lower back contusion on March 11, and he is hopeful to start swinging the bat in the upcoming days.


Bucs top prospect Keller showcases elite stuff
Each of the last two years, Mitch Keller has pitched in Minor League championship series. Last October and November, he dominated Arizona Fall League lineups loaded with top prospects. But on Sunday afternoon, in a game with relatively low stakes, Keller was nervous.


Long-awaited rotation of Mets' Fab 5 in sight
One by one they arrived in the Majors, their potential plain to see: Matt Harvey, the first-round Draft pick; Jacob deGrom, the unheralded prospect; Zack Wheeler and Noah Syndergaard, the prized returns on trades; Steven Matz, the local prodigy.


Cards confident in postseason return in '18
At no point since the turn of the century have three straight postseasons been played without trips to St. Louis. The Cardinals have sat out the past two, after last year's playoff hopes were dashed -- by the rival Cubs -- with three games to go in the 2017 season.


Altuve on deal: 'A very important day for me'
It's hard to imagine the Astros winning the 2017 World Series without Jose Altuve, and now Houston fans will get to watch the heart and soul of their club for a long time to come.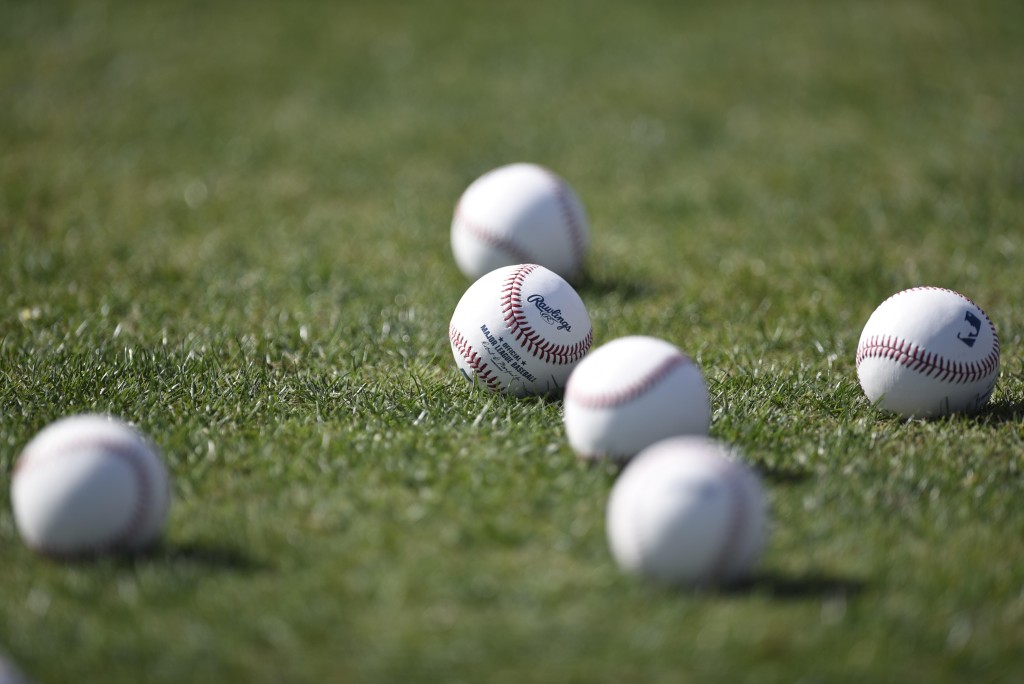 Minor MLB Transactions: 3/19/18
Here are the latest minor league moves from around baseball.  All transactions were reported by Matt Eddy of Baseball America, unless otherwise cited. The Padres have released reliever Tom Wilhelmsen, whom they signed to a minor league contract last month. Before the Padres parted with him, Wilhelmsen tossed four innings of four-run ball during the…


Girsch recalls winding path to Cardinals GM job
On this week's episode of the Executive Access podcast, Cardinals GM Michael Girsch looks back at the decision to leave his business career to pursue his dream of working in Major League Baseball. Girsch, who was named as St. Louis' GM last summer, discusses his ascent through the organization, why fans think they can run Major League teams better than those who actually do and why the Albert Pujols free agent negotiations literally made him sick to his stomach.


Kopech working on changeup, composure
White Sox top pitching prospect Michael Kopech struggled in his outing against the A's on Sunday, allowing seven runs (four earned) in just one-third of an inning pitched.


Cora: Surplus of starting-caliber talent a luxury
What you might perceive as a logjam is something that Red Sox manager Alex Cora views as a luxury. More available starting-caliber position players than spots in the lineup? It will all work out, Cora promised before Monday's 6-5 win over the Phillies.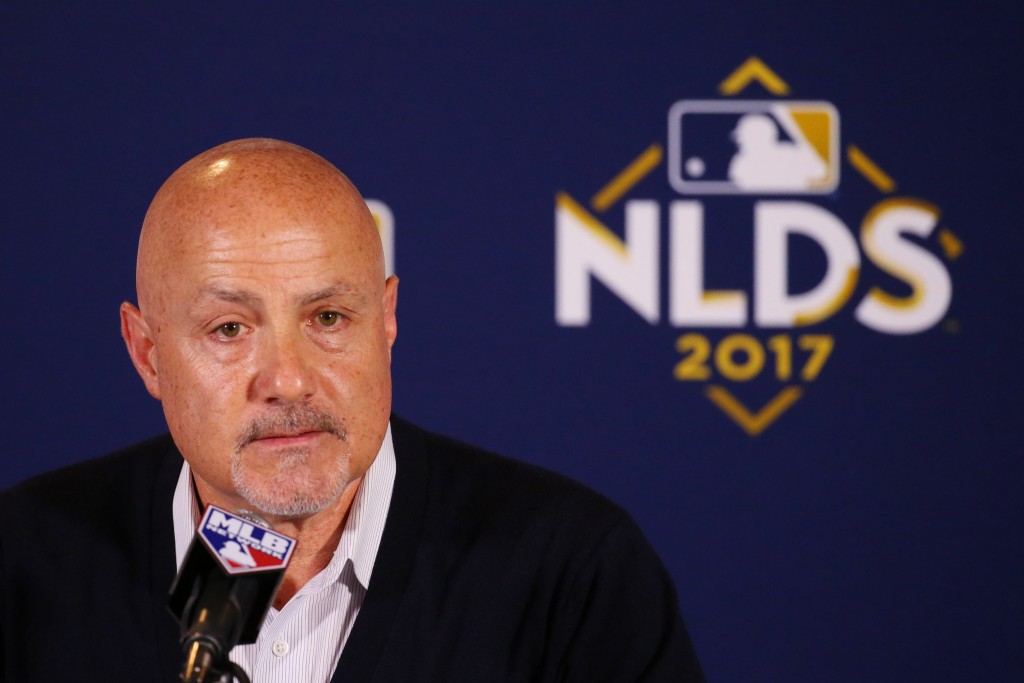 Quick Hits: Extensions, Rizzo, Cardinals, Kelly
The winter's unusually slow free agent market has led to a number of major signings in March, though the 2017-18 offseason hardly has a monopoly on late signings.  It was on this day in 1981 that Carlton Fisk signed a five-year, $2.9MM deal to join the White Sox, concluding a very unusual (and unexpected) trip…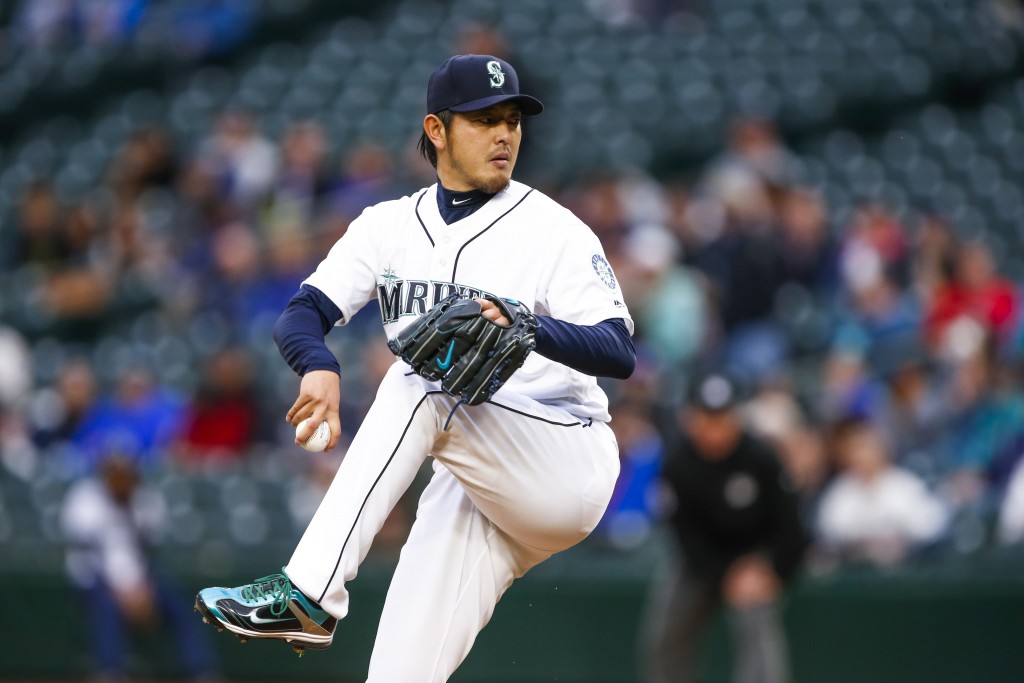 AL West Notes: Iwakuma, Bassitt, Altuve
Some notes from around the AL West… Mariners manager Scott Servais is hopeful that Hisashi Iwakuma can throw a bullpen session before the end of Spring Training, Servais told MLB.com's Greg Johns (Twitter link) and other reporters.  Iwakuma is roughly expected to return by late May or early June, as the veteran righty continues his…


Mattingly: Stanton 'in a good spot' with Yankees
About two hours prior to Giancarlo Stanton's first game against the Marlins, the slugger descended the three steps of the visiting dugout at George M. Steinbrenner Field, warmly embracing his former manager while creating a jarring visual.


7 guarantees for the 2018 season
How will the 2018 season play out? We have 10 guarantees for records that will fall and trends that will continue, from home runs to strikeouts to catchers to velocity.


Top prospects: Who's still up? Who got cut?
With Opening Day nearing, some of baseball's top prospects are still in big league camp fighting for roster spots, while others have been reassigned to Minor League camp. Here's a complete breakdown of MLB's Top 100 prospects.


Stanton reunites with Fish, at home with Yanks
About two hours prior to Giancarlo Stanton's first game against the Marlins, the slugger descended the three steps of the visiting dugout at George M. Steinbrenner Field, warmly embracing his former manager while creating a jarring visual.


Yankees send down prospects Andujar, Florial
Miguel Andujar and Estevan Florial were two of the Yankees' most exciting prospects this spring, and despite high hopes for their respective futures, the touted duo departed big league camp prior to Sunday's game against the Marlins at George M. Steinbrenner Field.


Roberts confirms Dodgers' rotation plans
Manager Dave Roberts confirmed on Sunday that Alex Wood, Kenta Maeda, Rich Hill and Hyun-Jin Ryu will follow Opening Day starter Clayton Kershaw in the Dodgers' starting rotation during the first week of the season.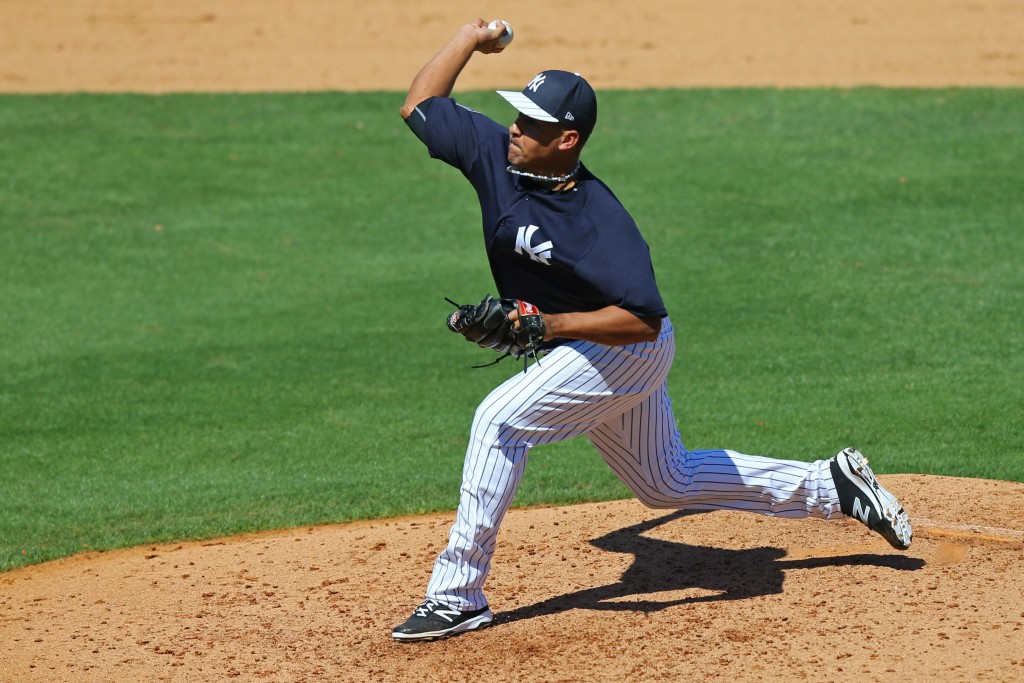 Minor MLB Transactions: 3/18/18
Keeping up with the latest minor moves from around baseball… The Brewers are reuniting with reliever Jim Henderson on a minor league pact, Adam McCalvy of MLB.com tweets. Interestingly, the 35-year-old Henderson will act as a player/coach, and he could even do some scouting eventually, per McCalvy. The majority of Henderson's major league time has…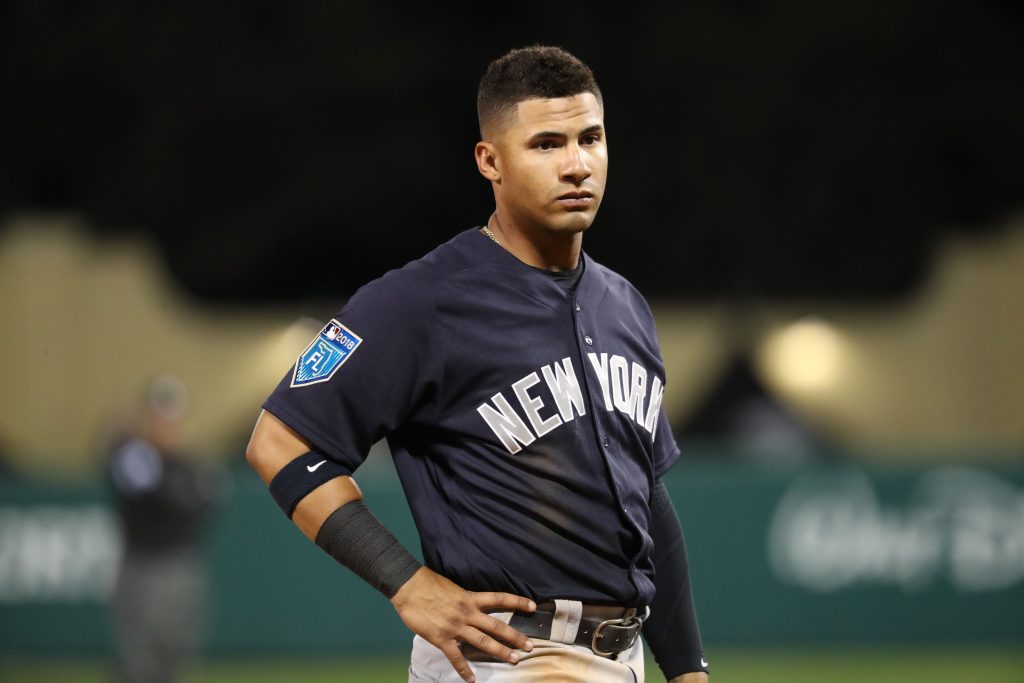 AL East Notes: Torres, Pomeranz, Davis, Orioles, McKay
The Yankees will deploy Gleyber Torres in roughly a "50-50" split between second base and shortstop at Triple-A this season, manager Aaron Boone told MLB.com's Bryan Hoch and other reporters.  Torres has spent the vast majority of his four pro seasons as a shortstop but received some time at second base over the last two…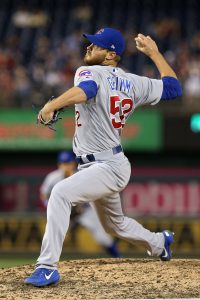 Royals Sign Justin Grimm, Designate Sam Gaviglio
12:52pm: Grimm's deal comes with a $1.25MM salary and up to $300K in performance bonuses, Rustin Dodd of The Athletic tweets. 12:25pm: The Royals have signed right-handed reliever Justin Grimm to a one-year, major league contract and designated fellow righty Sam Gaviglio for assignment, Maria Torres of the Kansas City Star reports. Grimm is a…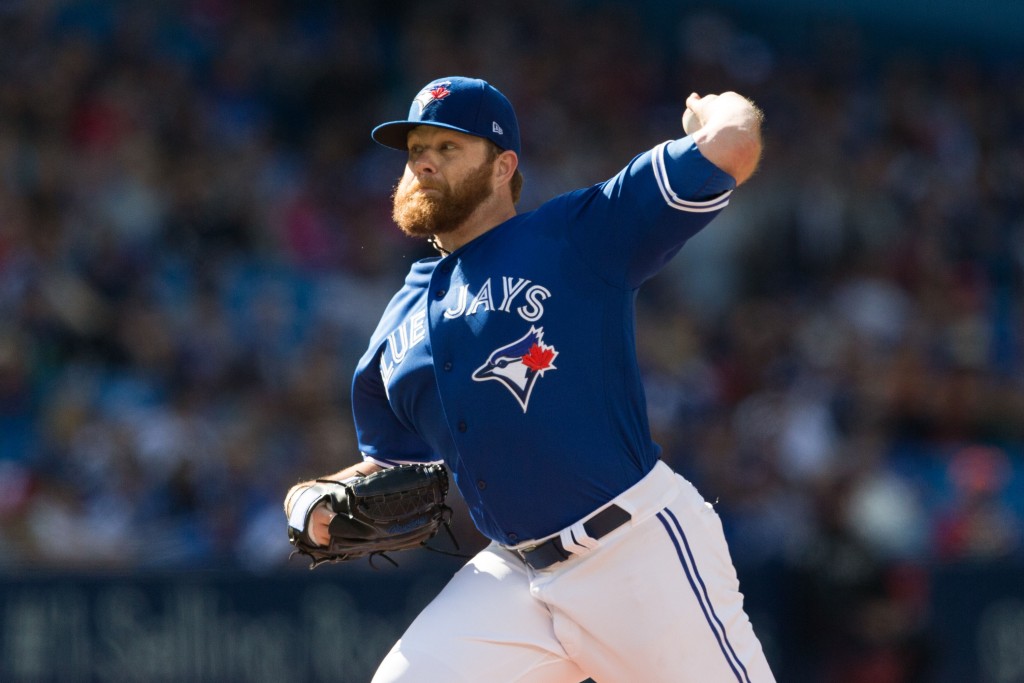 Athletics Notes: Anderson, Puk, Phegley
The latest on Oakland… The Athletics agreed to reunite with right-hander Trevor Cahill on Saturday, and they may not be done adding old friends to their pitching mix. The team is considering signing left-hander Brett Anderson, who'd likely receive a minor league contract, Susan Slusser of the San Francisco Chronicle reports. Anderson debuted in the…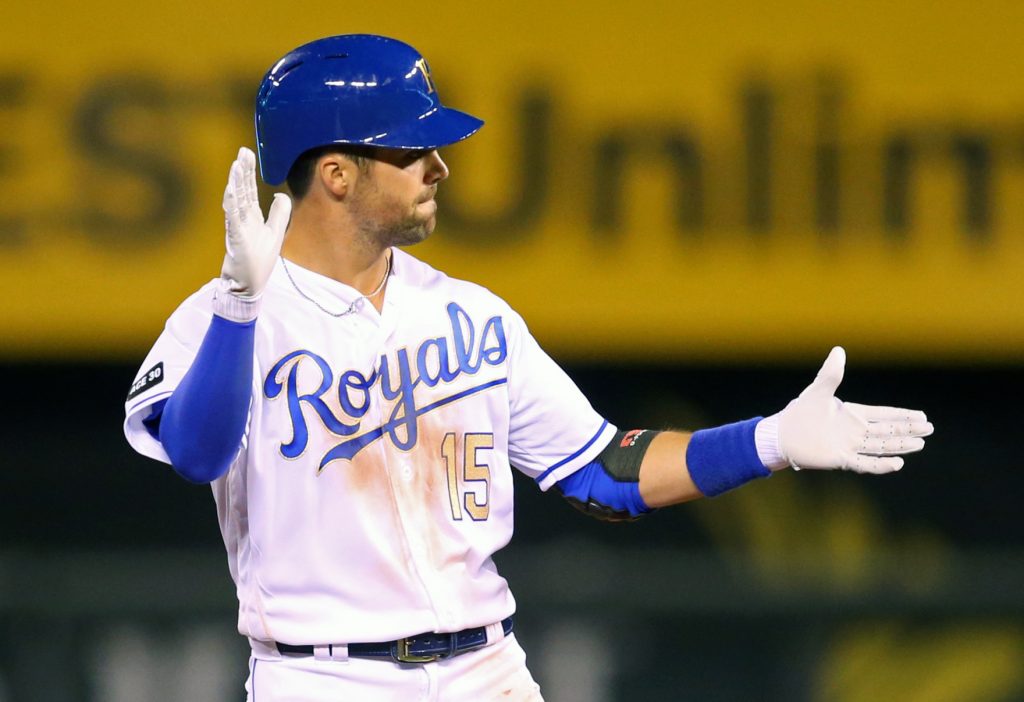 Rounding up of the last two weeks' worth of original content from the MLB Trade Rumors writing team… Tim Dierkes compiled MLBTR's annual list of out-of-options players, several of whom could be facing a roster crunch prior to Opening Day. MLBTR began our annual "Offseason In Review" series, recapping and analyzing every team's winter moves. …


Tito appreciative of Napoli's professionalism
After Mike Napoli's vintage homer on Saturday, it was easy to forget about the offensive struggles that Napoli endured last season and the fact that he is hoping scouts in attendance this spring will send reports that potentially net a Major League job. Cleveland does not have a spot to offer on the big league roster, so the clock is ticking in terms of a decision about Napoli's immediate future.


Vargas breaks bone in hand, weighs options
Mets left-hander Jason Vargas has a non-displaced fracture of the hamate bone in his non-pitching hand, the team announced on Sunday. He will see a hand specialist to decide whether to have surgery or try to pitch through it.


Thor says he's ready for OD after 7-inning gem
Mets right-hander Noah Syndergaard has pronounced himself ready for Opening Day. He was overpowering, efficient and crafty -- all of that and more -- in Sunday's 5-4 win against the Orioles at Ed Smith Stadium.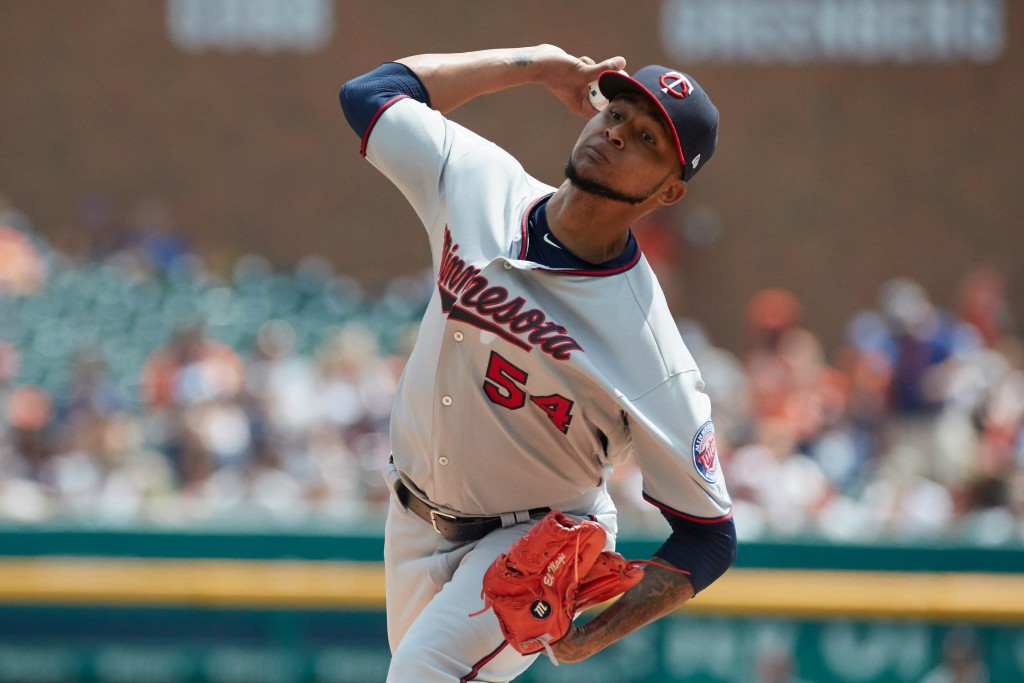 Pitching Notes: E. Santana, Hellickson, Mariners, Red Sox, Rangers
Twins right-hander Ervin Santana underwent surgery on his right middle finger nearly six weeks ago, on Feb. 6. He's still unable to grip a baseball in the wake of the procedure, per Mike Berardino of the Pioneer Press. Santana won't be able to start a throwing program for as long as that's the case, which…


Davis rips RBI single in return to Orioles' lineup
Orioles first baseman Chris Davis returned to the lineup for the first time in two weeks, batting leadoff on Sunday against the Mets as he works his way back from a right forearm injury. The plan is for Davis to go get some at-bats in a Minor League game on Monday as the O's try to make sure the slugger finds his swing.


Greinke feels healthy in 1st session since injury
Zack Greinke was all smiles and laughter as he walked off the bullpen mound and into the clubhouse with catcher Alix Avila after a 40-pitch bullpen session that put him back on track to start the season in the D-backs' rotation.


Relief prospect Warren among 5 roster cuts
With Opening Day now just 11 days away, the Mariners trimmed their Major League camp to 40 players on Sunday, sending four players to the Minor League side, including promising relief prospect Art Warren.


Hinch sets Astros' starting rotation
Astros manager A.J. Hinch lined up his starting rotation prior to Sunday's game with the Braves. He said that the rotation is essentially set for the beginning of the 2018 regular season.


Royals sign Grimm; option 4 to Triple-A Omaha
In addition to optioning four players to Triple-A Omaha and designating Sam Gaviglio for assignment on Sunday morning, the Royals also announced they have signed reliever Justin Grimm, who was released by the Cubs just three days earlier, to a one-year Major League contract worth $1.25 million, with $300,000 in performance-based incentives, according to a source.


Halladay honors dad while facing Blue Jays
Braden Halladay decided to suit up for the Canadian Junior National Team during their annual trip to Spring Training. When talking to Braden, it becomes clear early on this is not some kind of gimmick or ploy. Braden legitimately feels close to the country where his father, Roy Halladay, spent 12 years playing in a star role for the Blue Jays.


Prospects Kelly, Flaherty optioned amid moves
Cardinals officials still envision a day when Jack Flaherty and Carson Kelly comprise a high-ceiling battery in St. Louis. But the realities of their current roster still keep that day earmarked for sometime in the future.


10 days to Opening Day, 10 burning questions
Opening Day is closing in. There's a different feel to things now. Veterans are getting restless, ready for the regular season to begin. Many players -- kids, veterans, long shots -- are nervous about the final roster cuts.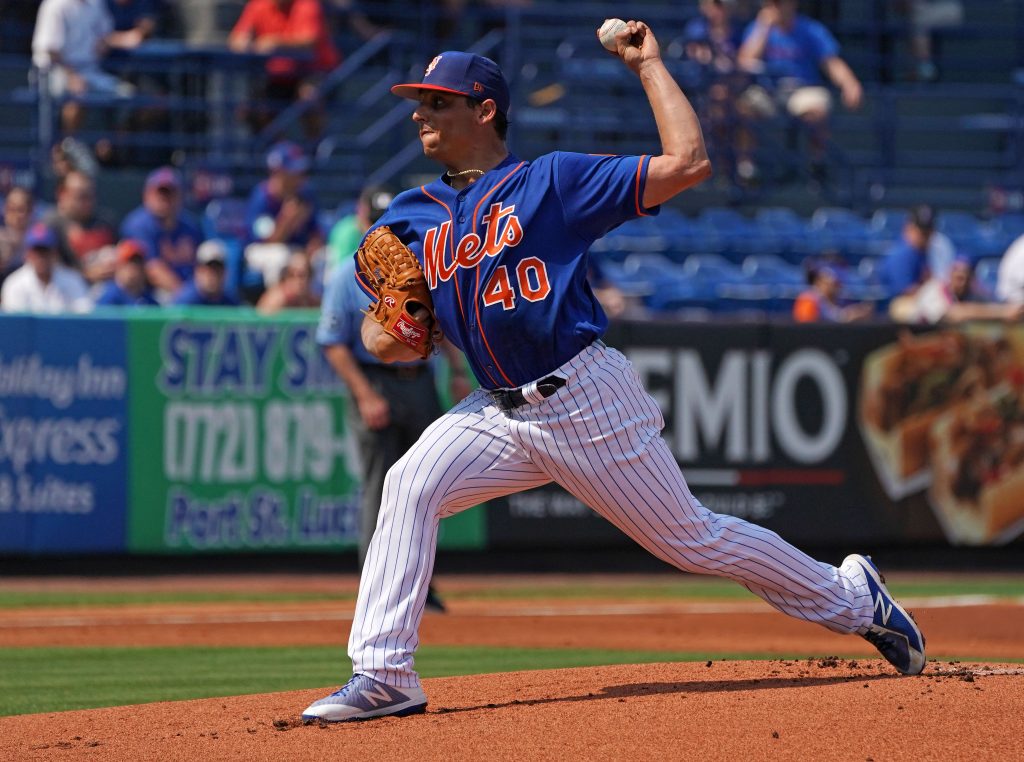 Mets' Jason Vargas Suffers Fracture To Non-Pitching Hand
Mets left-hander Jason Vargas suffered a non-displaced fracture of his right hamate bone during his outing Friday, the team announced. It's unclear how long Vargas will be on the shelf, though Kristie Ackert of the New York Daily News estimates two to six weeks, depending on whether he undergoes surgery. General manager Sandy Alderson told…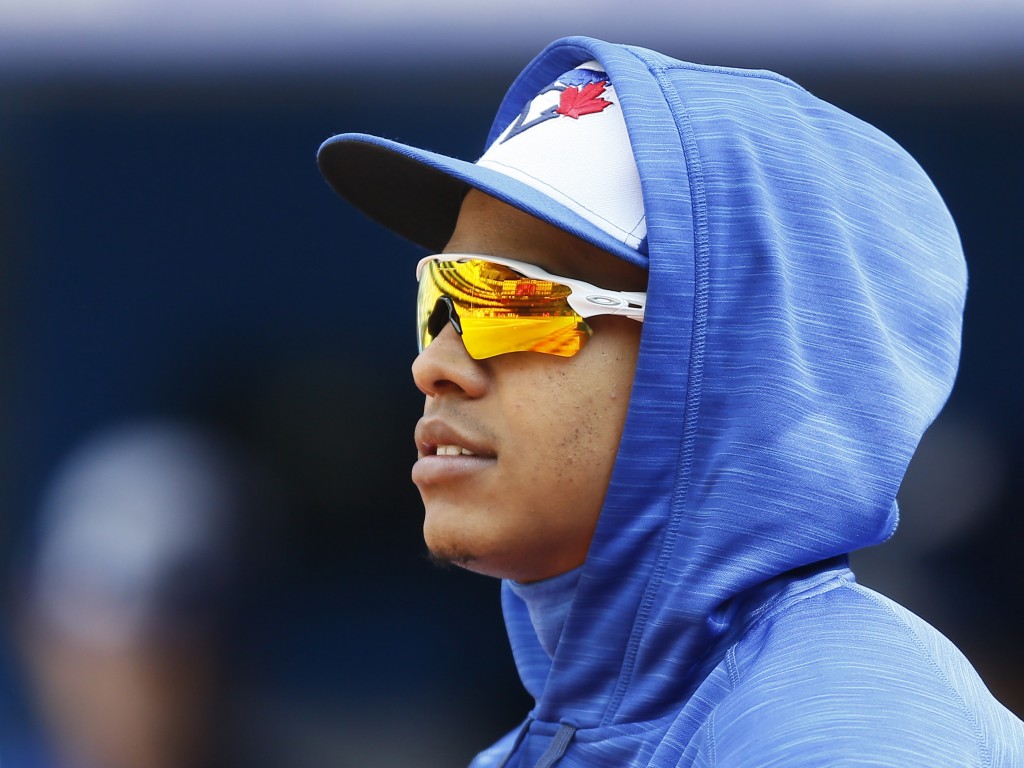 AL Notes: Rays, Miller, Stroman, Ellsbury, Tigers
The Rays are likely to continue with first baseman Brad Miller, which would seem to rule out potential pursuits for either free agent Adam Lind or just-designated Twin Kennys Vargas, per Marc Topkin of the Tampa Bay Times. It's unclear, though, whether Miller will primarily occupy first, second base or the designated hitter spot this…


A's top pitching prospect A.J. Puk was among Sunday's roster cuts, putting to rest any conjecture about his chances of landing in the Opening Day rotation.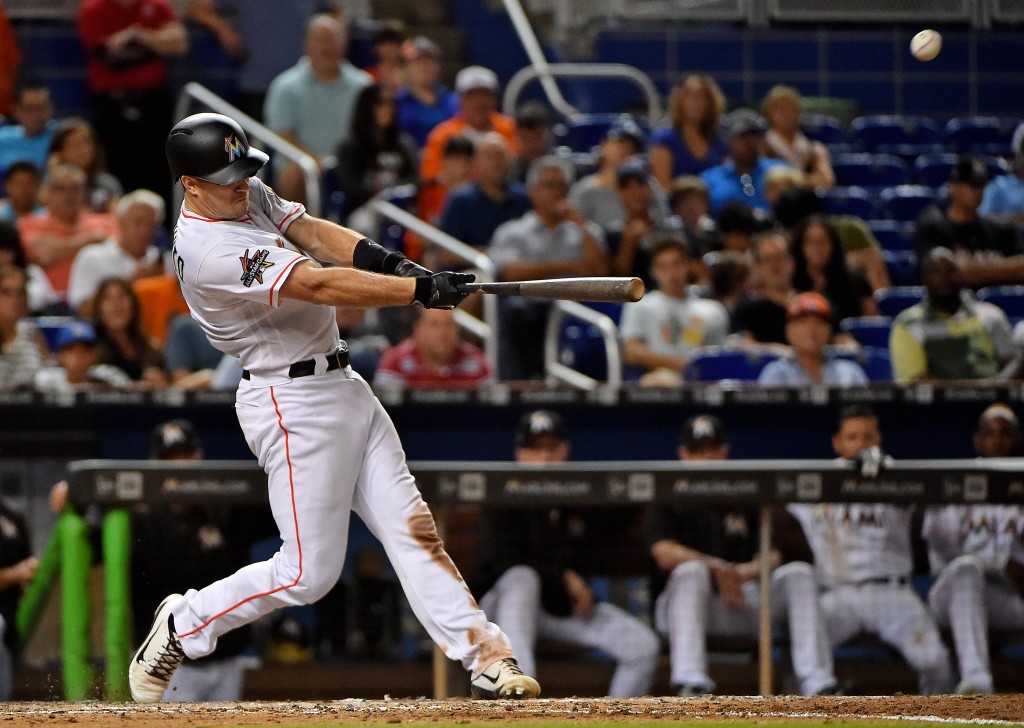 Baseball Blogs Weigh In: Marlins, A's, Jays, O's, Reds
This week in baseball blogs… Fish Stripes looks at how much it could cost the Marlins to extend catcher J.T. Realmuto. A's Farm talks to young Athletics building blocks Matt Olson, Bruce Maxwell and Chad Pinder. BP Toronto chats with Blue Jays reliever Tyler Clippard about some problems with his pitch mix last year and…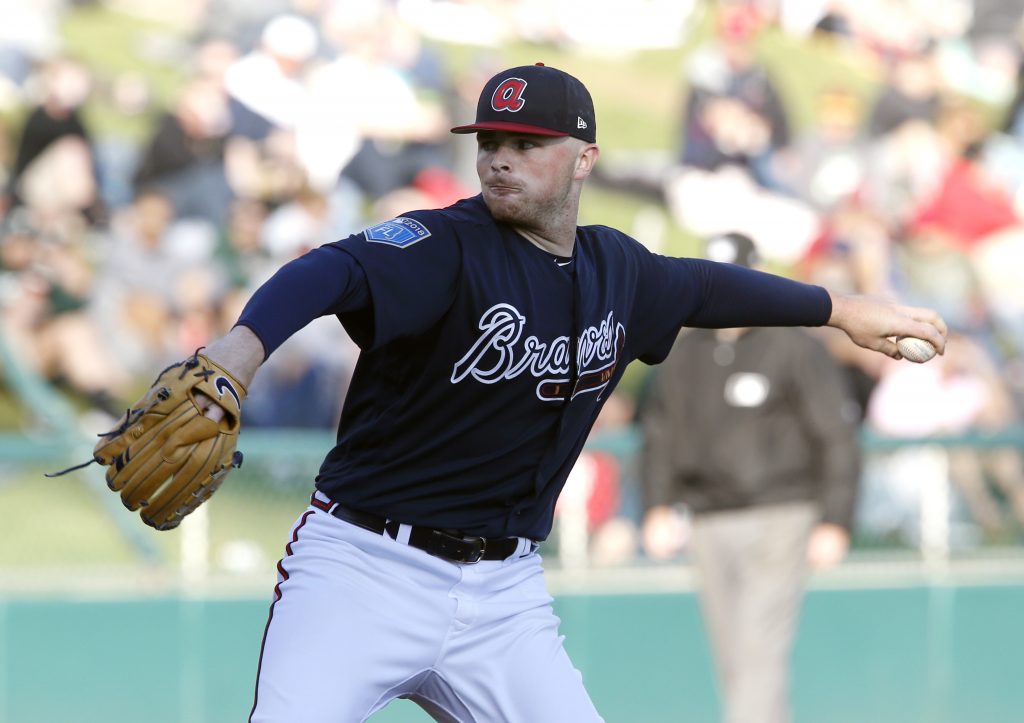 NL East Notes: Braves, Newcomb, Mets, Montero, Vargas
Left-hander Sean Newcomb will open the year in the Braves' rotation, Gabriel Burns of the Atlanta Journal-Constitution writes. He'll be part of a quintet that should also include Julio Teheran, Brandon McCarthy and Mike Foltynewicz, though it's not yet clear who will occupy the fifth spot. The 24-year-old Newcomb debuted in the majors last season…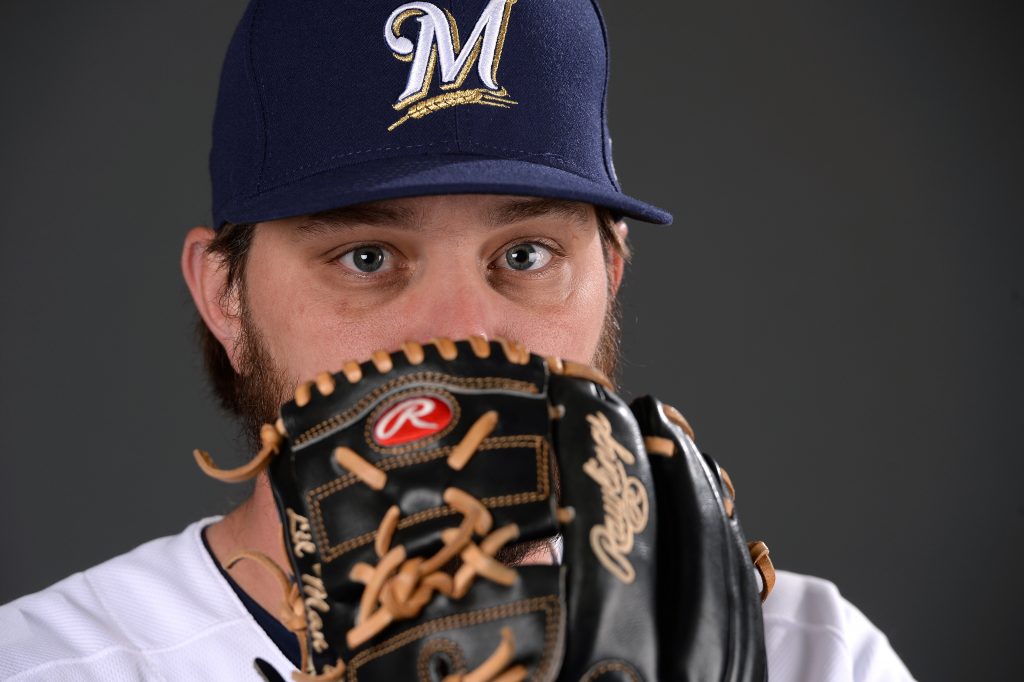 Quick Hits: Brewers, Yankees, Red Sox, Royals
The minor league contract left-hander Wade Miley signed with the Brewers last month contains a March 22 opt-out clause, Adam McCalvy of MLB.com tweets.  Miley can ask for his release if the Brewers don't inform him that he has made the club by then, McCalvy adds. The latest we'll know Miley's fate is March 24, as…


Adam Jones' WBC catch, one year later
The home run robbery by Team USA's Adam Jones against the Dominican Republic's Manny Machado in the 2017 World Baseball Classic was a great moment in U.S. patriotism. A year later, here's the story of Jones' instant Classic catch, as told by those who lived it.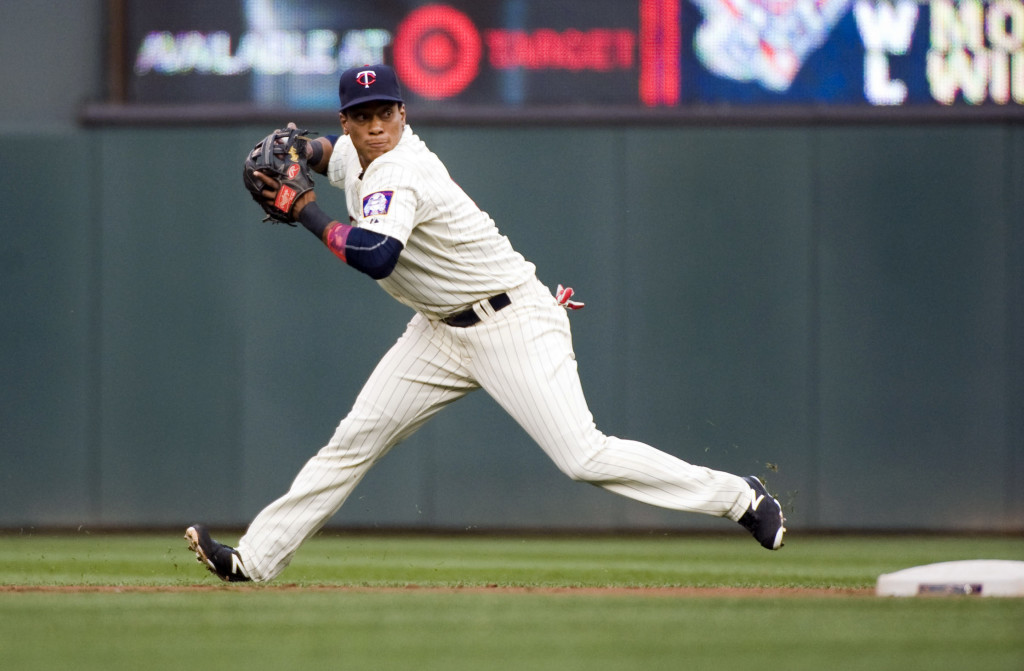 Twins' Jorge Polanco Gets 80-Game Suspension
Major League Baseball has handed Twins shortstop Jorge Polanco an 80-game suspension without pay for testing positive for Stanozolol, a performance-enhancing substance, Rhett Bollinger of MLB.com tweets. Polanco issued a statement in response to the ban (all of which is available here via Bollinger), saying that he "regretfully accepted" the suspension, but he "did not…


Two aces better than one: Best SP duos
Having a strong one-two punch in a starting rotation can be a formidable weapon for any club, but which 1-2 combinations are the best in baseball? We ranked each team's best two starters based on where they ranked in Steamer-projected wins above replacement for the 2018 season.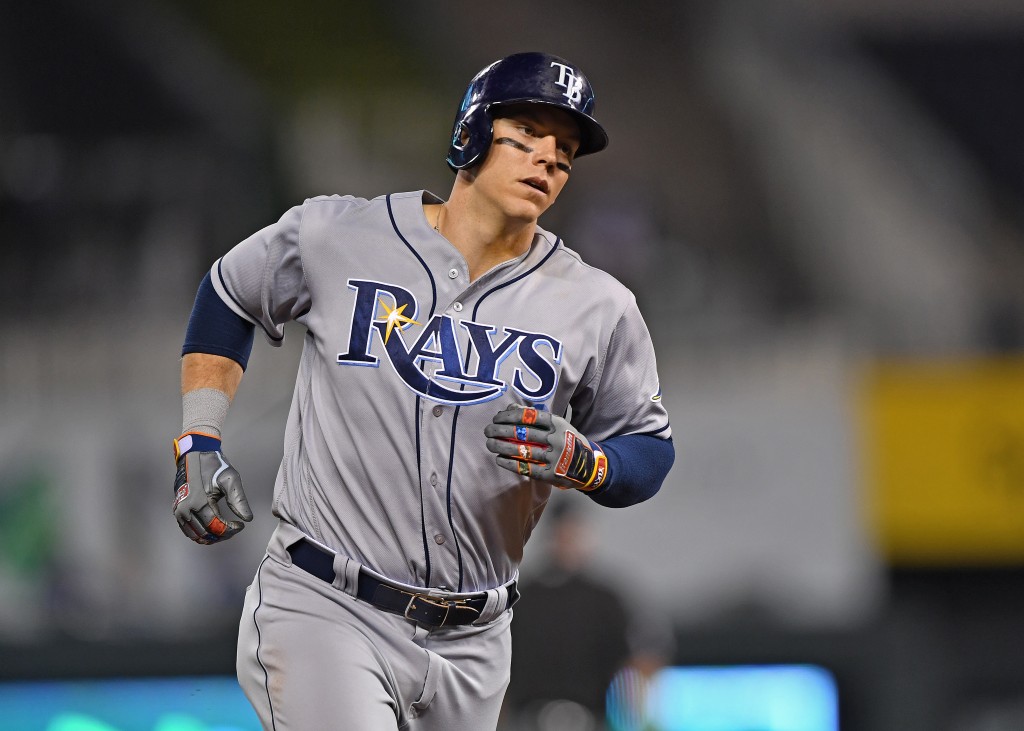 AL Notes: Morrison, White Sox, Yankees
First baseman Logan Morrison ended up with the Twins, but many expected the Red Sox to pursue him more aggressively than they did. Alex Speier of the Boston Globe has some interesting quotes from LoMo, who smacked 38 homers for the Rays last season but ultimately settled for a meager $6.5MM guarantee with performance escalators and a vesting option. Morrison…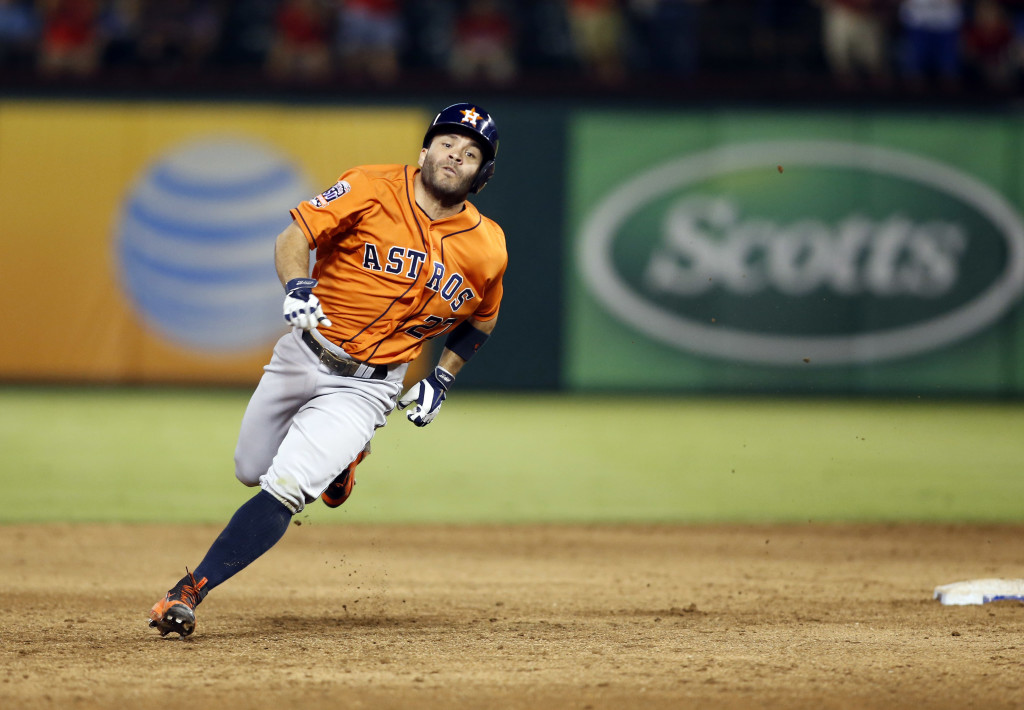 Poll: Grading the Jose Altuve Extension
Yesterday, it was reported that the Astros have agreed to a five-year, $151MM extension with Jose Altuve that'll keep him in Houston through his age-34 season. As MLBTR's Jeff Todd mentioned yesterday, the deal will be by far the largest extension ever given to a second baseman, handily topping the $110MM given to Dustin Pedroia by…


Hot shot: Acuna crushes 4th spring homer
Braves top prospect Ronald Acuna Jr. continued his torrid pace by blasting a two-run homer -- which caromed off the back wall of the left-field bullpen -- in the first inning of Saturday's game against the Phillies at Spectrum Field in Clearwater, Fla.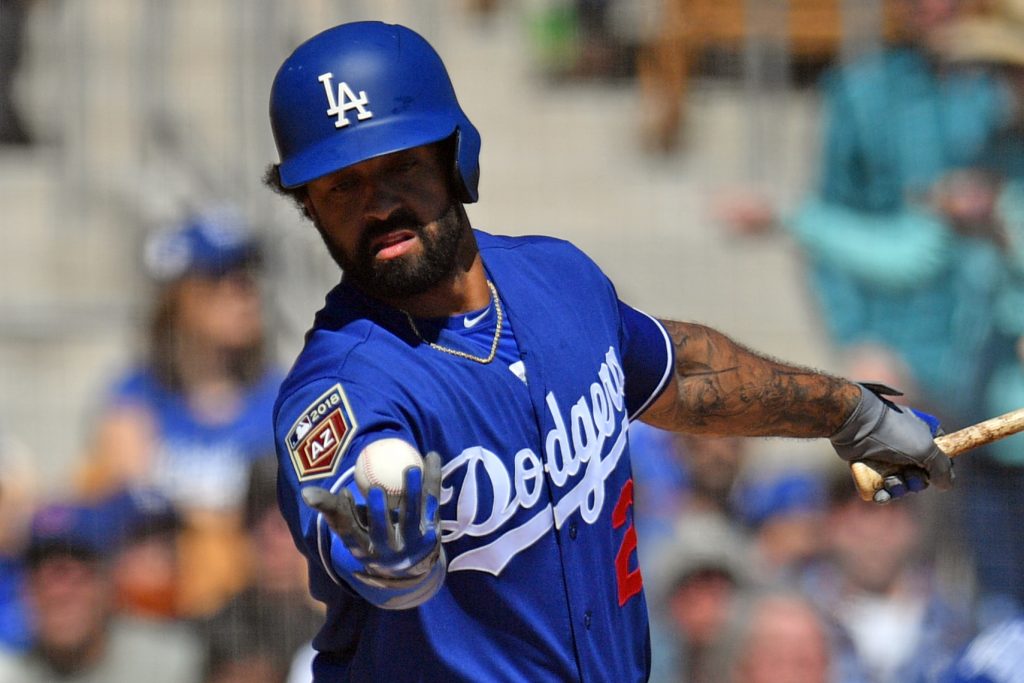 West Notes: Dodgers, Kemp, Rangers, Colon, Rockies
There continues to be in-house "conversation and debate" about what the Dodgers will do in regards to their left field competition, according to Dave Roberts, but the manager seems bullish on veteran Matt Kemp (via Bill Plunkett of the Orange County Register). "When you make the trade and you look at the seasons guys had…


Cotton to have Tommy John surgery
After he was diagnosed with a sprained ulnar collateral ligament earlier this week, A's right-hander Jharel Cotton has decided to have Tommy John surgery.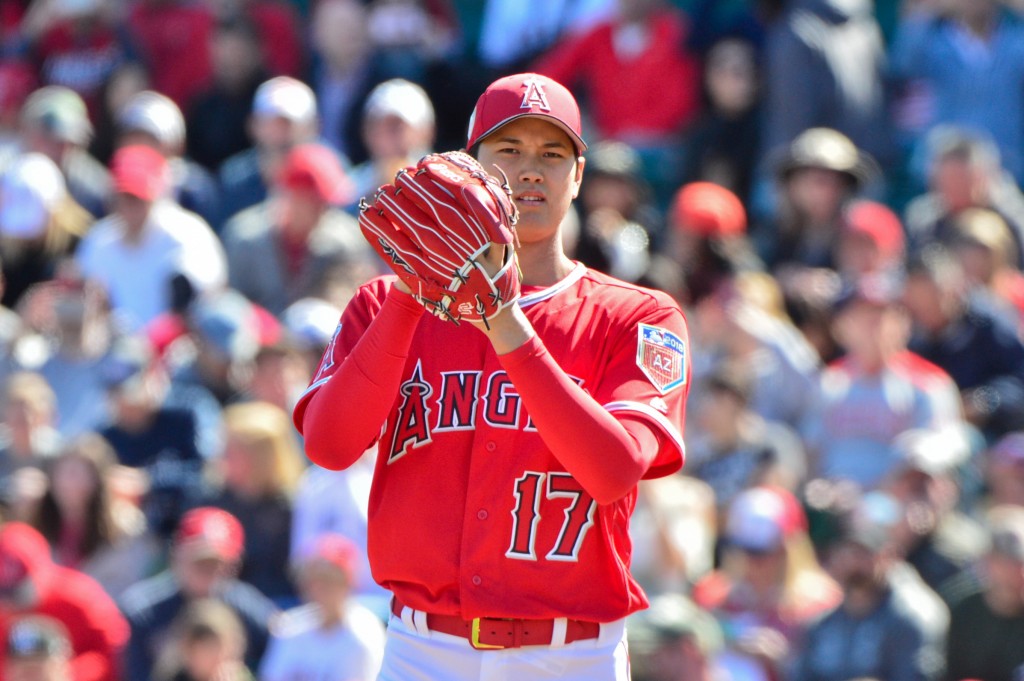 AL West Notes: Ohtani, Vogelbach, Whalen, A's, Cotton, Puk
The struggles of Shohei Ohtani this spring have been well-documented already, and while he's ranked as one of the top prospects in baseball in most publications, scouts have been vocal about some weaknesses in his game. Ohtani would seem to be a significant part of the Angels' plans for 2018, but GM Billy Eppler recently…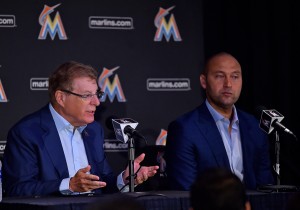 Offseason In Review: Miami Marlins
It's a new era in Miami, but there are sure to be growing pains after a winter of upheaval. Major League Signings Cameron Maybin, OF: One year, $3.25MM Trades And Claims Acquired OF Lewis Brinson, OF Monte Harrison, IF Isan Diaz, RHP Jordan Yamamoto from Brewers in exchange for OF Christian Yelich Acquired RHP Sandy Alcantara, OF…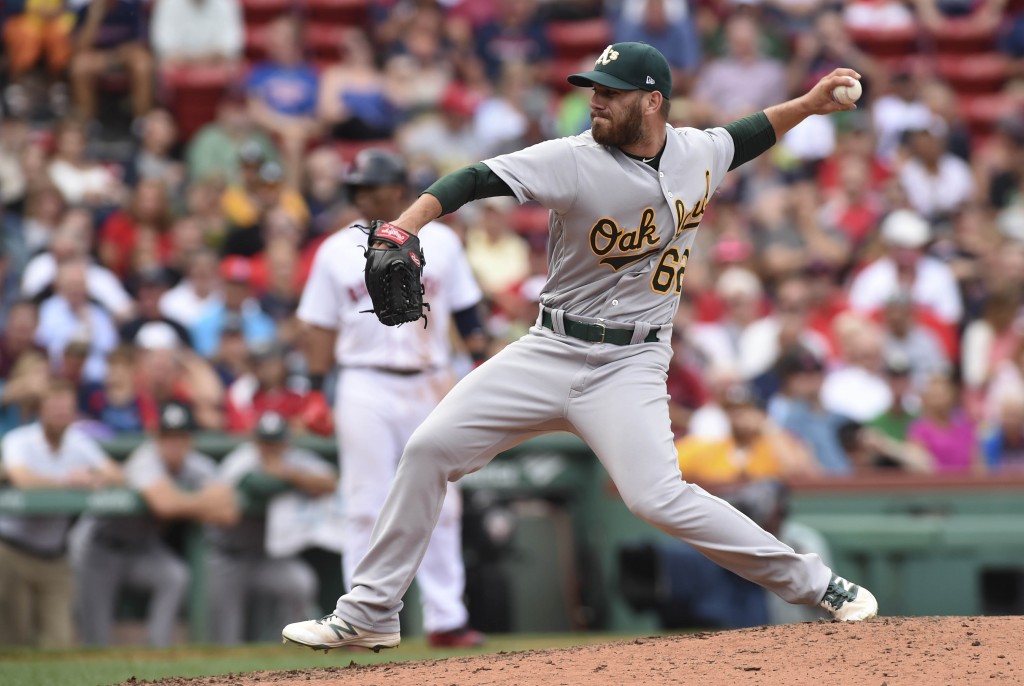 The Blue Jays have claimed lefty reliever Sam Moll off waivers from the Mariners; both teams' PR accounts have announced the move. It's been a busy year for the 26-year-old Moll, who began last season with the Rockies, end it with the Athletics, and has since been the object of a waiver hot-potato game between…