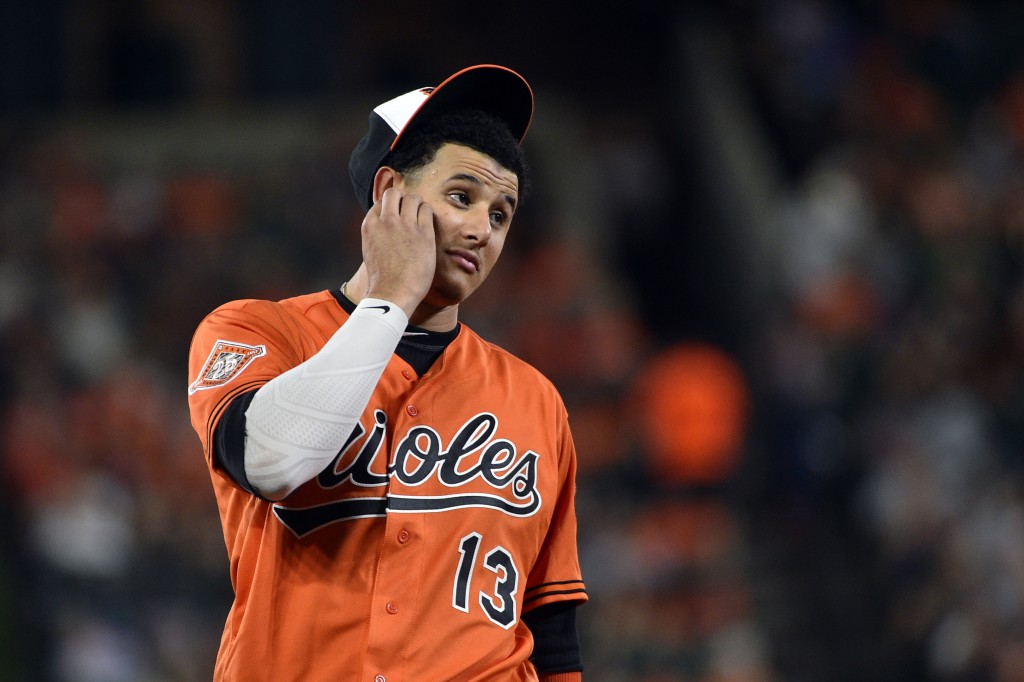 Quick Hits: Cubs, Giants, Franco, T. Frazier, LeBlanc
The Cubs should offer a package centering on shortstop Addison Russell to the Orioles for Manny Machado, Jesse Rogers of ESPN.com argues. While the Cubs would be parting with four years of control over Russell for a season of Machado, the latter would improve their chances enough in 2018 to make it worthwhile, reasons Rogers,…

2017-12-17 05:21:03
`
5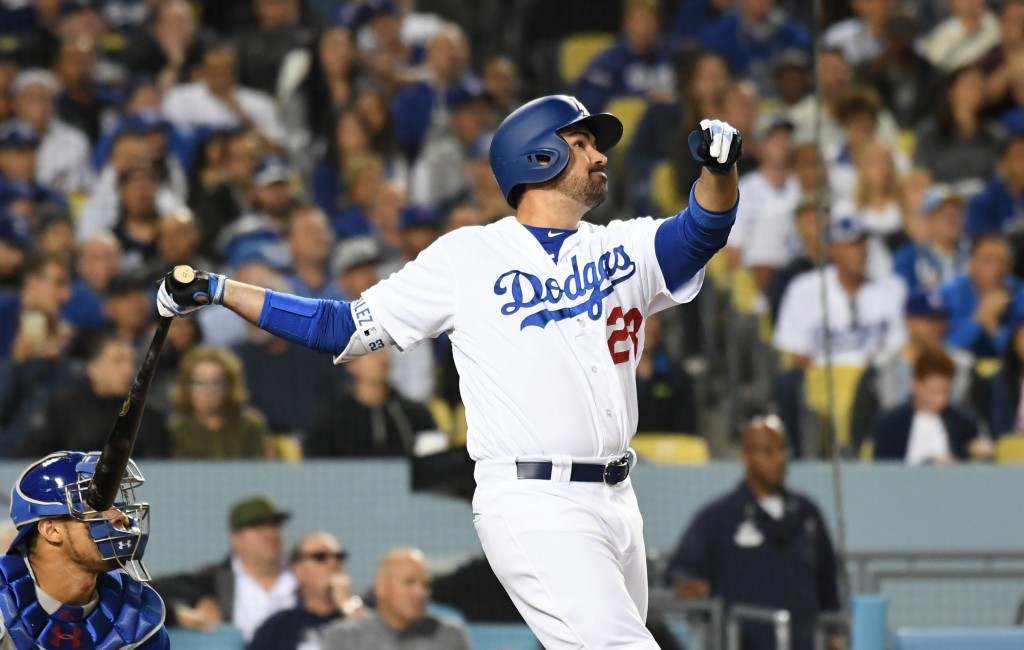 Reactions To And Effects Of Dodgers-Braves Trade
The Dodgers and Braves swung an out-of-nowhere, payroll-geared trade Saturday consisting of five major leaguers, with just one (Matt Kemp) going to Los Angeles in exchange for Adrian Gonzalez, Scott Kazmir, Brandon McCarthy and Charlie Culberson. LA, which made the trade for luxury tax purposes, previously tried to send Gonzalez, Kazmir and McCarthy to the…

2017-12-17 03:22:38
`
5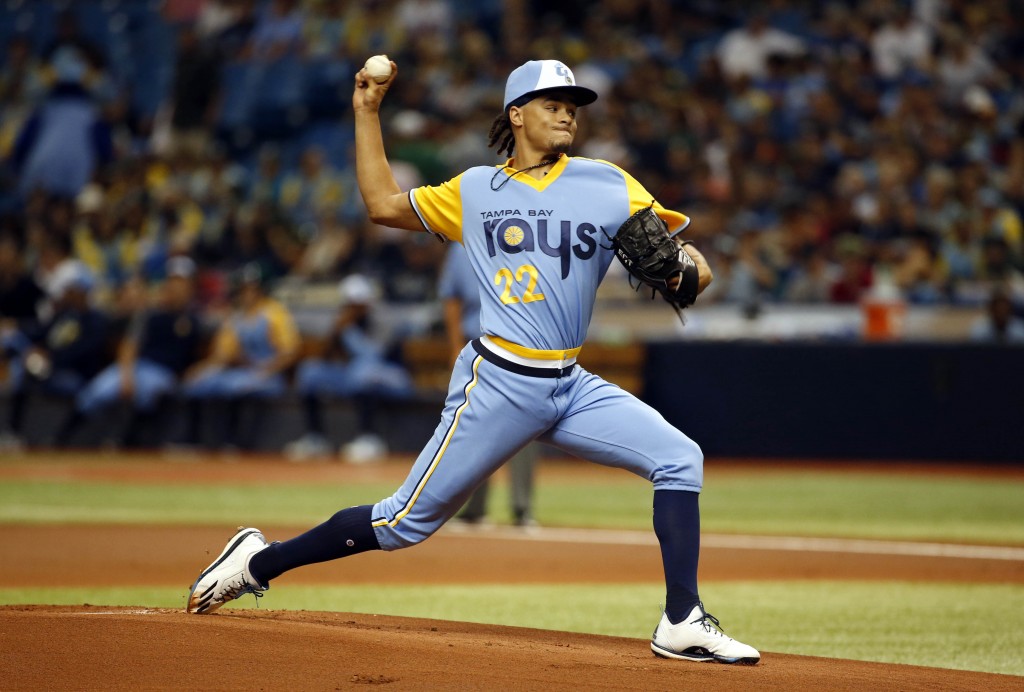 AL Rumors: Rays, Archer, Longoria, Yanks, White Sox, Machado, Red Sox
The Astros and Phillies have interest in Rays right-hander Chris Archer, joining a slew of previously reported clubs, per Marc Topkin of the Tampa Bay Times. The Rays clearly wouldn't have any trouble finding a taker for Archer, thanks to his track record, age (29) and team-friendly contract (four years, $34MM). Teammate and face of…

2017-12-17 01:18:02
`
5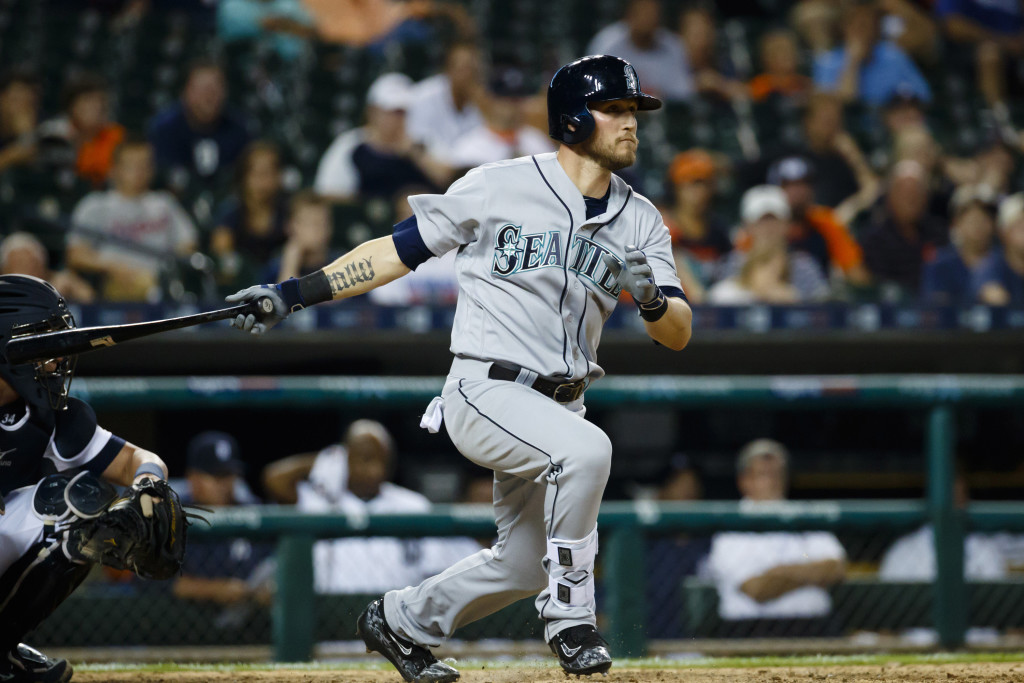 Minor MLB Transactions: 12/16/17
The latest minor moves from around baseball: The Rockies have signed utilityman Shawn O'Malley to a minor league contract with an invitation to big league camp, Bob Dutton of Baseball America reports on Twitter. The switch-hitting, 29-year-old O'Malley has collected 305 major league plate appearances since debuting in 2014, batting a combined .231/.315/.317 with the…

2017-12-17 00:14:21
`
3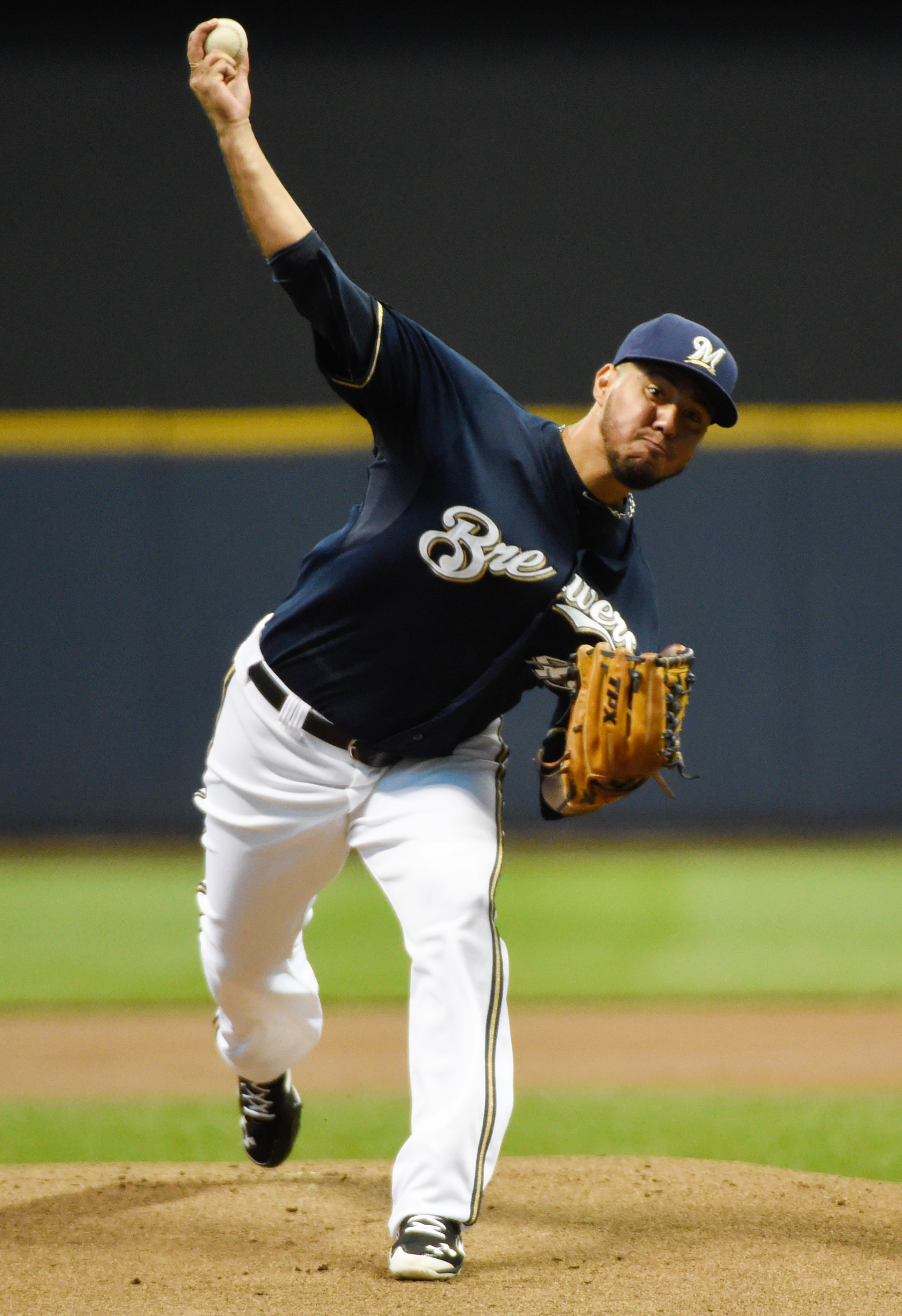 Brewers, Yovani Gallardo Agree To Deal
5:23pm: Gallardo received a major league deal, Jon Heyman of FanRag tweets. It's pending a physical, Tom Haudricourt of the Milwaukee Journal Sentinel adds (via Twitter). 4:53pm: The Brewers and free agent right-hander Yovani Gallardo have agreed to a contract, Ken Rosenthal of The Athletic reports (Twitter link). Details of the pact aren't yet available.…

2017-12-16 23:23:43
`
4
Kemp deal evokes surprising trades in history
At times, it can seem like every single trade possibility is floated as a rumor during Hot Stove season, yet MLB has the capacity for a deal almost no one saw coming.

2017-12-16 22:41:03
`
2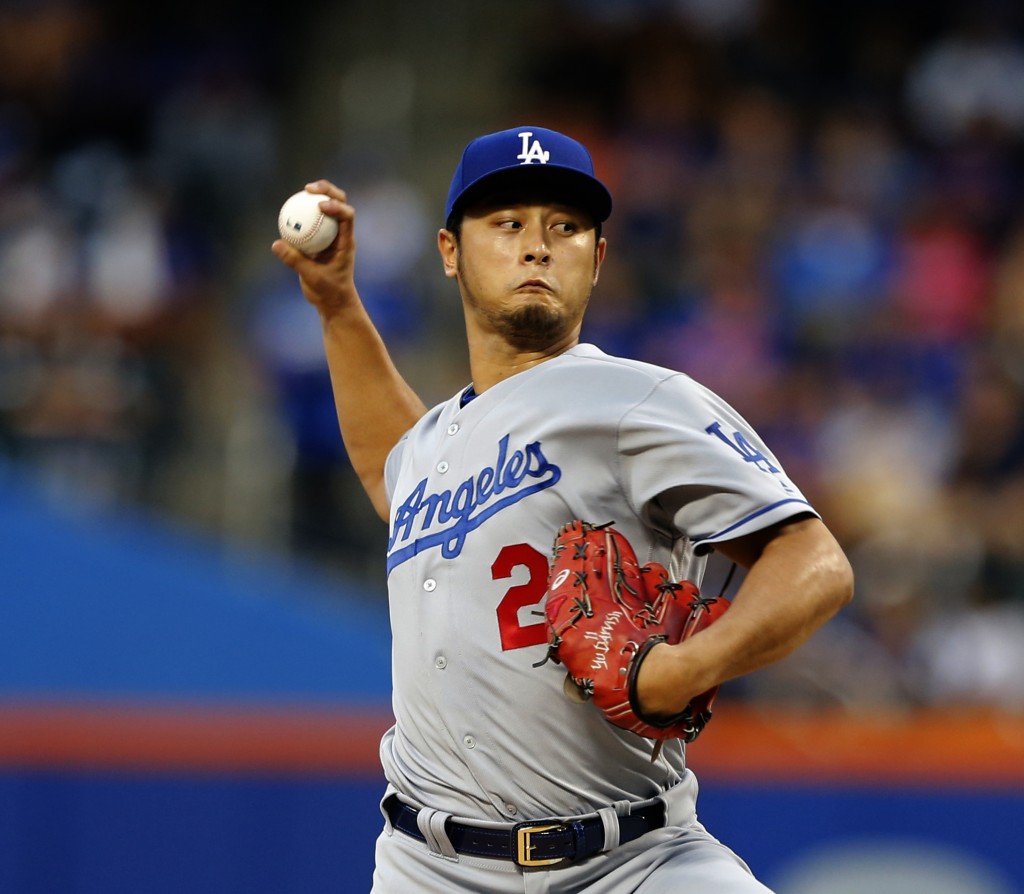 The Cubs have been very active on the pitching market this winter, and now they're looking at the top free agent arm available. The club has interest in right-hander Yu Darvish, Bruce Levine of CBS Chicago reports. He'd be the fifth pitcher the Cubs have signed this offseason, joining two starters (Tyler Chatwood and Drew…

2017-12-16 22:14:33
`
4
Braves land 4 for Kemp; Acuna's path cleared
The Atlanta Braves and Los Angeles Dodgers completed a five-player trade today in which the Braves have acquired pitchers Brandon McCarthy and Scott Kazmir, infielder Charlie Culberson, first baseman Adrian Gonzalez and cash considerations in exchange for outfielder Matt Kemp. The Braves have designated Gonzalez for assignment, putting their roster at 40 players.

2017-12-16 20:31:56
`
2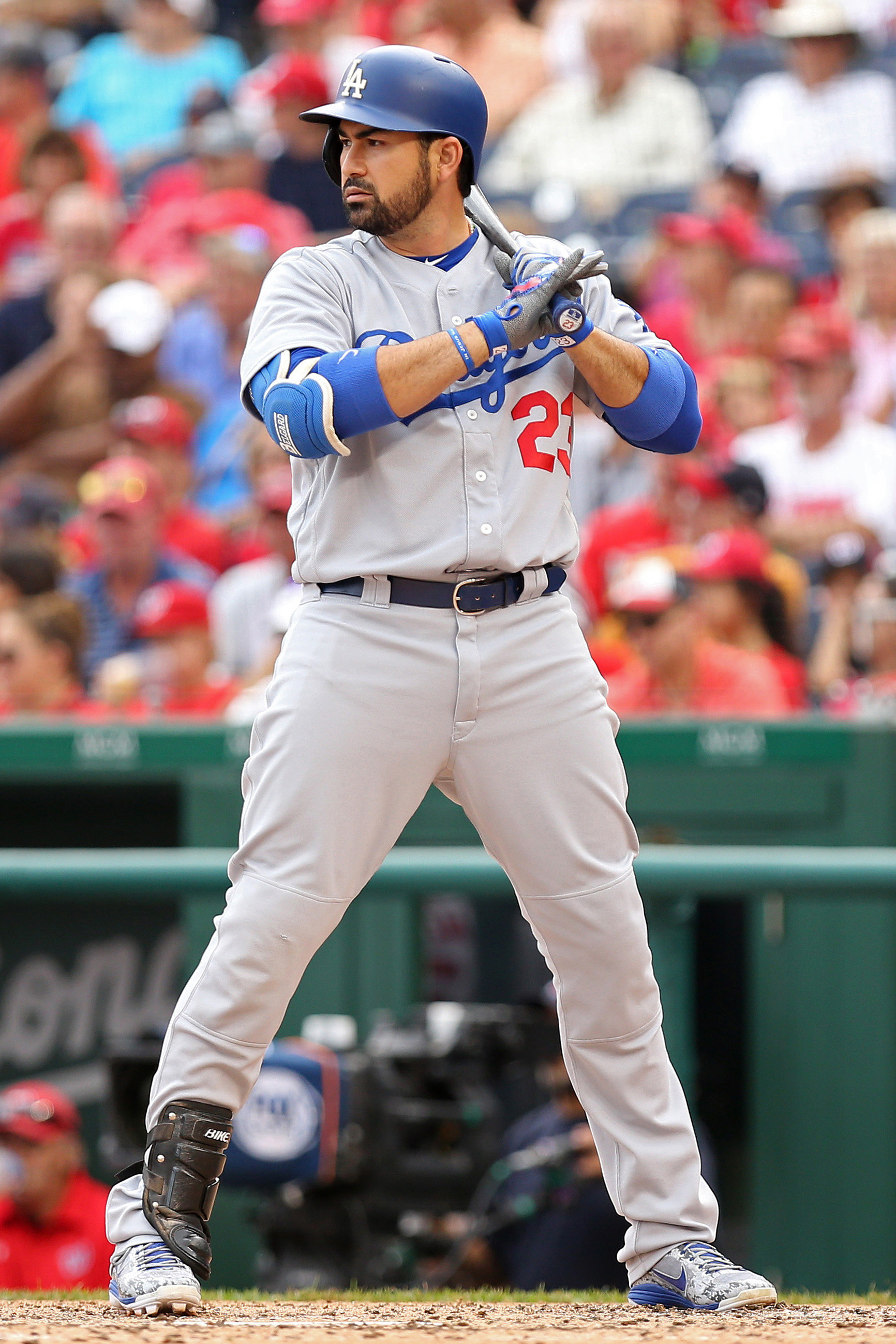 Dodgers Acquire Matt Kemp For Adrian Gonzalez, Kazmir, McCarthy, Culberson
In a stunning swap of big contracts, the Dodgers have traded first baseman Adrian Gonzalez, left-hander Scott Kazmir, right-hander Brandon McCarthy and infielder Charlie Culberson to the Braves in exchange for outfielder Matt Kemp. The Braves will also receive $4.5MM in cash. Ken Rosenthal of The Athletic was the first to report news of the trade. Furthermore,…

2017-12-16 20:12:01
`
4
Before Ohtani, Kieschnick did it all for Brewers
It's every baseball-loving kid's dream. Imagine not only making it to the Major Leagues, but being allowed to do everything you did on those Little League fields with 200-foot fences when you were 9 years old -- hitting, pitching, fielding and hardly ever leaving the diamond.

2017-12-16 20:00:00
`
2
Santana brings history of consistency to Phillies
The Phillies made a splash on Friday, when a source told MLB.com of their three-year agreement with first baseman Carlos Santana. The club has not confirmed the report.

2017-12-16 20:00:00
`
2
Stanton-Judge will be greatest show on Earth
You're going to pay attention when the Yankees come to your city next season. You're going to want to get a look at these two larger-than-life characters. You'll stop what you're doing when they come to bat.

2017-12-16 20:00:00
`
3
Report: Crew to bring back free agent Gallardo
The Brewers are on the verge of a reunion with Yovani Gallardo, according to MLB Network insider Ken Rosenthal.

2017-12-16 19:19:16
`
2
LA gets Kemp, eyes future in 5-player deal with Braves
The Dodgers and Braves completed a stunning mega-salary swap on Saturday, with Los Angeles sending Adrian Gonzalez, Brandon McCarthy, Scott Kazmir, Charlie Culberson and $4.5 million to Atlanta for former Dodger Matt Kemp.

2017-12-16 18:05:43
`
2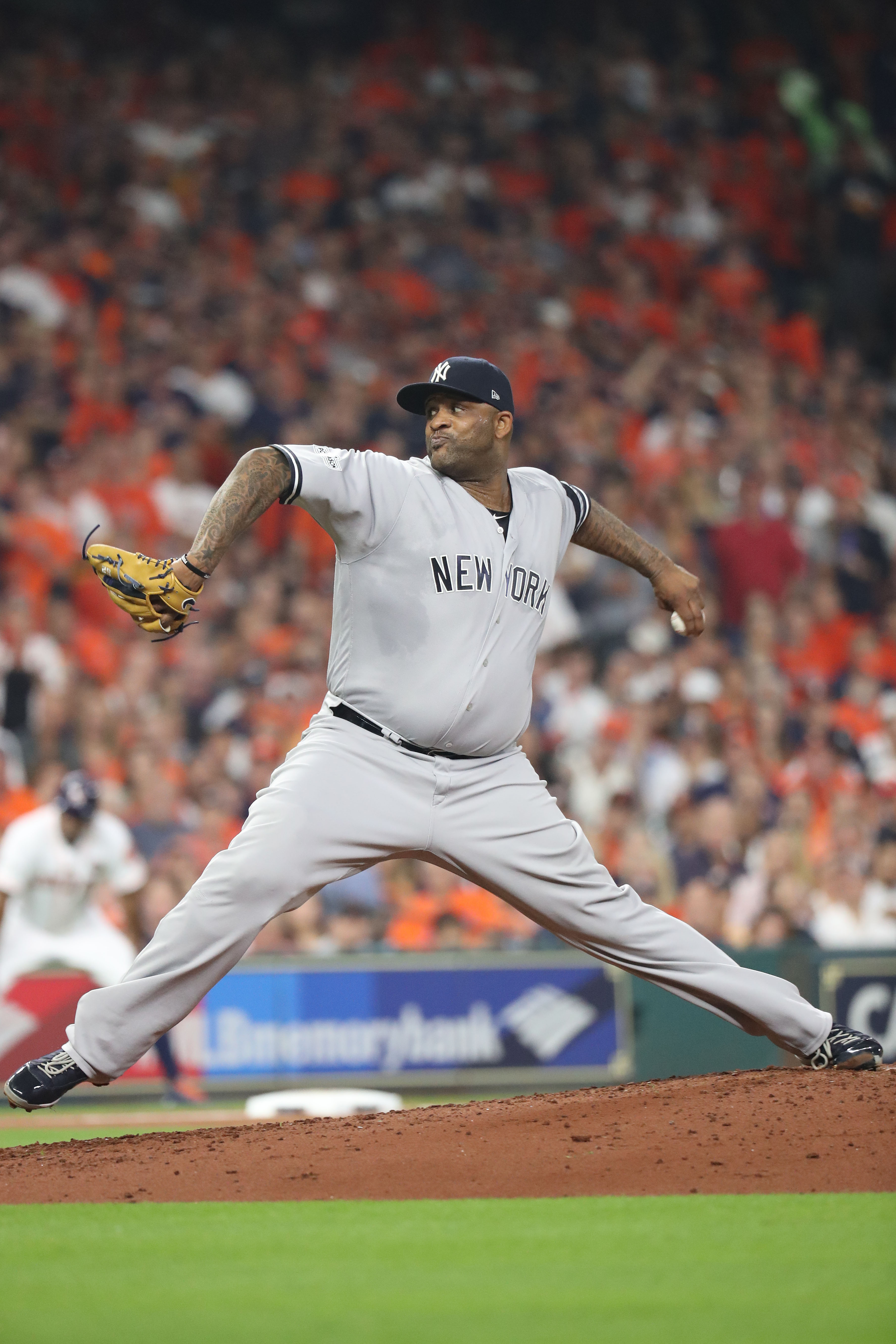 Yankees To Re-Sign CC Sabathia
According to Mark Feinsand of MLB.com, the Yankees have agreed to terms with left-hander CC Sabathia on a one-year contract worth $10MM. The deal is pending a physical, and includes performance bonuses based on innings pitched. Sabathia is a client of Roc Nation Sports. Sabathia has spent the past nine seasons with the Yankees, and he'll return…

2017-12-16 17:47:52
`
3
Murphy in 'good position' with knee rehab
Daniel Murphy needed crutches to walk around the Washington Convention Center floor during Nationals Winterfest on Saturday, although he wore a smile on his face when he talked about how encouraged he was by his rehab process.

2017-12-16 17:26:43
`
1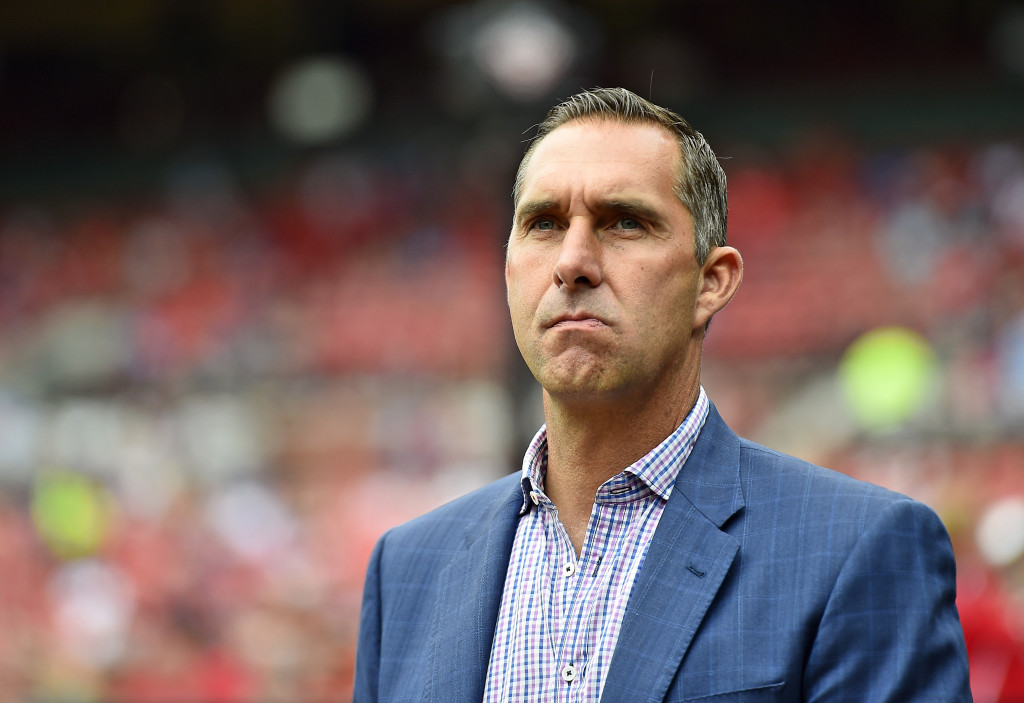 Pitching Notes: Cardinals, Chavez, Stammen, Rodney
John Mozeliak (President of Baseball Operations for the Cardinals) expressed that he's content with his club's rotation, via Ben Frederickson of the St. Louis Post-Dispatch. Carlos Martinez, Michael Wacha, Luke Weaver, and the recently-signed Miles Mikolas are likely to occupy the first four spots in the rotation. Mozeliak says that a lot depends on how Adam…

2017-12-16 16:47:48
`
3
Scherzer's goal: 'Get better every single year'
Max Scherzer just won his third Cy Young Award last month -- and his second in the National League with the Nats -- so what has his offseason been like?

2017-12-16 16:09:47
`
1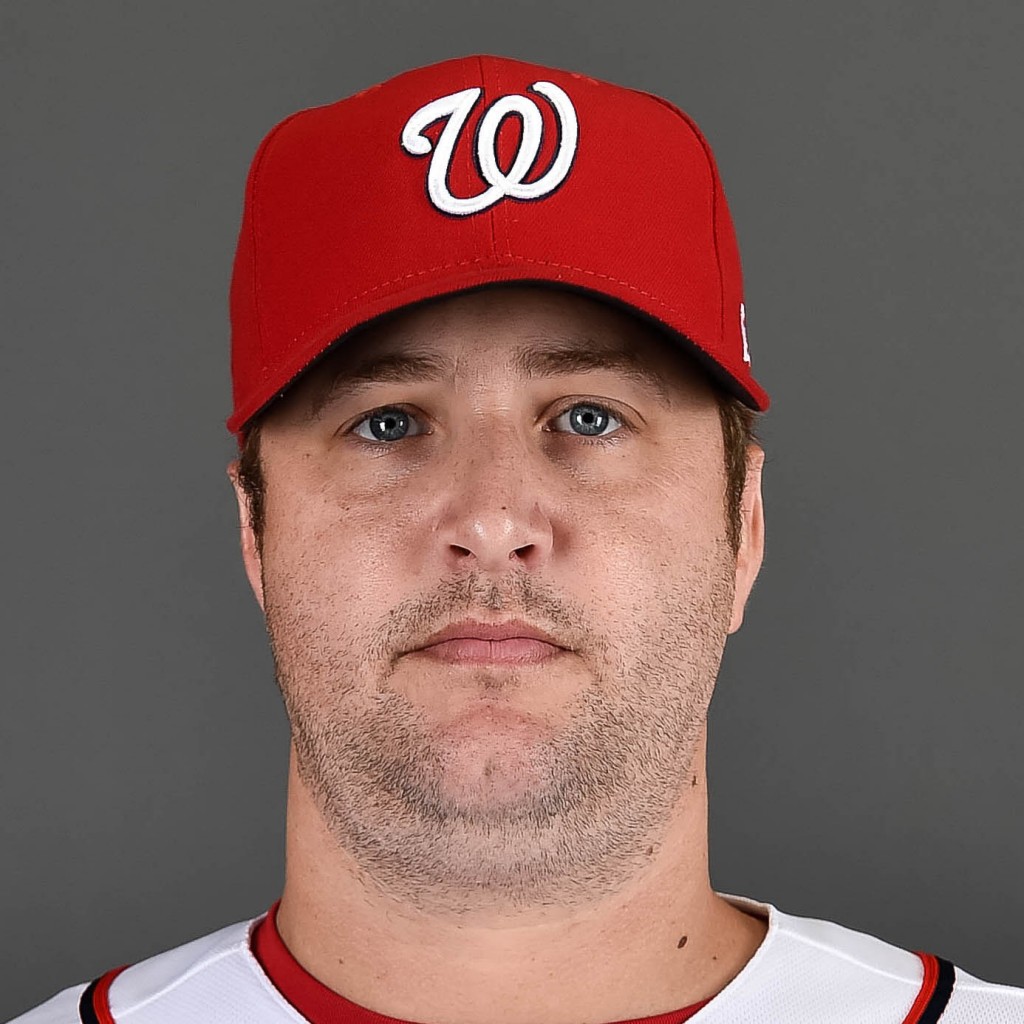 Matt Albers Expected To Sign Next Week
9:42am: Albers does not currently have an agreement in place with an MLB club, Chris Cotillo of MLB Daily Dish reports (Twitter link). Rather, it's simply expected that he will sign a two-year deal with someone within the next week. Darren Wolfson of KSTP adds in a tweet of his own that the Twins have not reached…

2017-12-16 15:42:58
`
7
Source: Sabathia, Yanks agree to 1-year deal
The Yankees have agreed to a one-year deal with CC Sabathia worth $10 million, a source told MLB.com's Mark Feinsand. The deal is pending a physical, which the club has not confirmed.

2017-12-16 15:19:29
`
1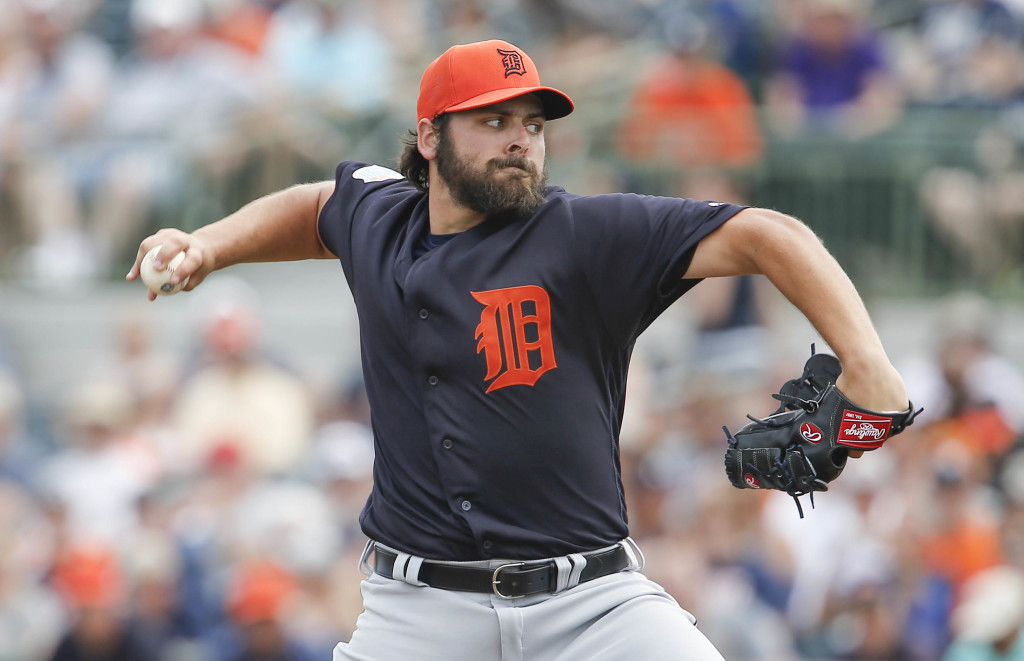 Top 60 Remaining Offseason Trade Candidates
With Giancarlo Stanton joining the Yankees, the offseason's most prominent trade piece is officially off the board. Other significant players have swapped jerseys recently, including former Stanton teammates Dee Gordon and Marcell Ozuna as well as veteran second baseman Ian Kinsler, among others. That said, there are still quite a few significant players left that…

2017-12-16 15:12:37
`
6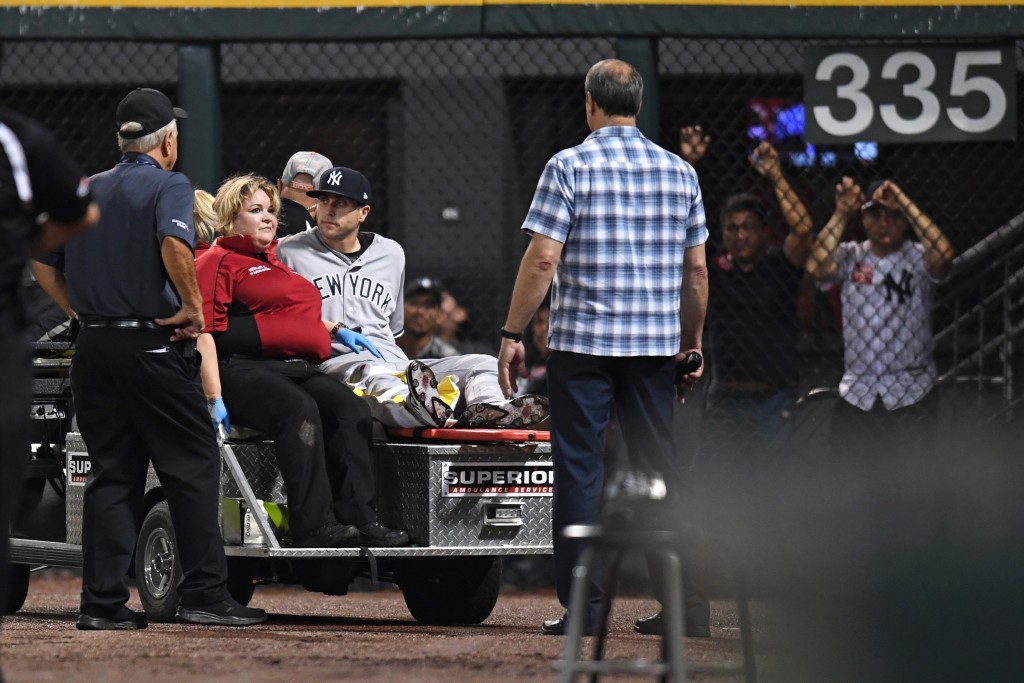 Dustin Fowler Sues White Sox Over Injury
Athletics outfielder Dustin Fowler has brought a lawsuit against the White Sox and the Illinois Sports Facilities Authority relating to the serious knee injury he suffered in June, as Tom Schuba of the Chicago Sun Times reports. Fowler was injured when he collided with an electrical box along the right field wall at Chicago's Guaranteed…

2017-12-16 06:11:12
`
2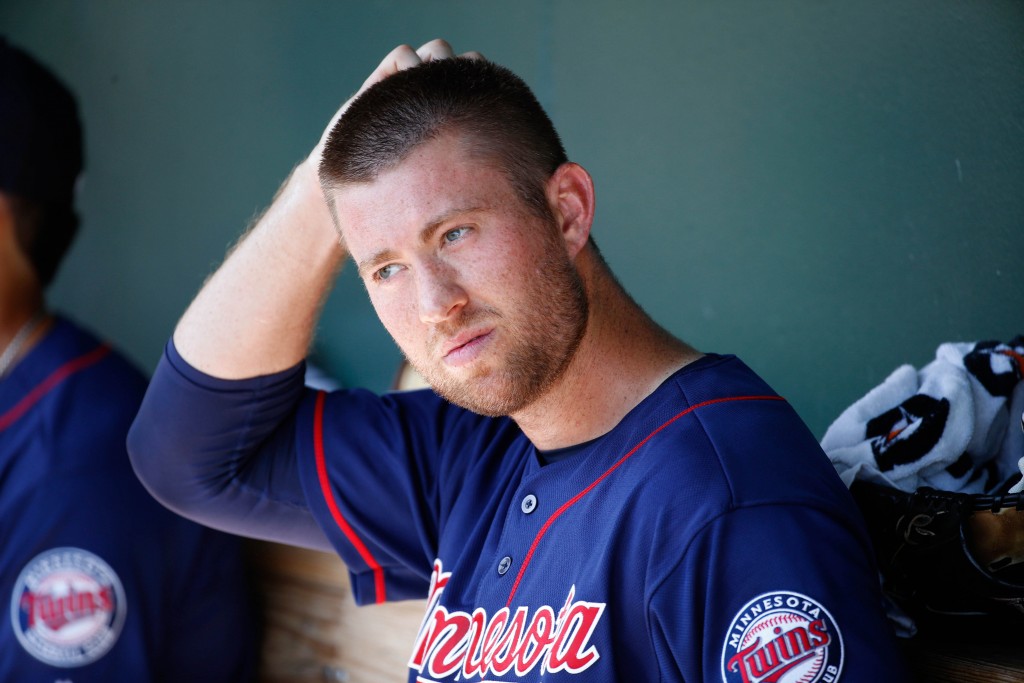 Minor MLB Transactions: 12/15/17
Here are the notable minor moves from the day: Righty Alex Wimmers has signed with the Marlins on a deal that includes a spring invite, MLB.com's Joe Frisaro tweets. The 29-year-old, a former first-round pick, has appeared in each of the past two seasons in the majors with the Twins, but has struggled mightily with his…

2017-12-16 03:54:15
`
4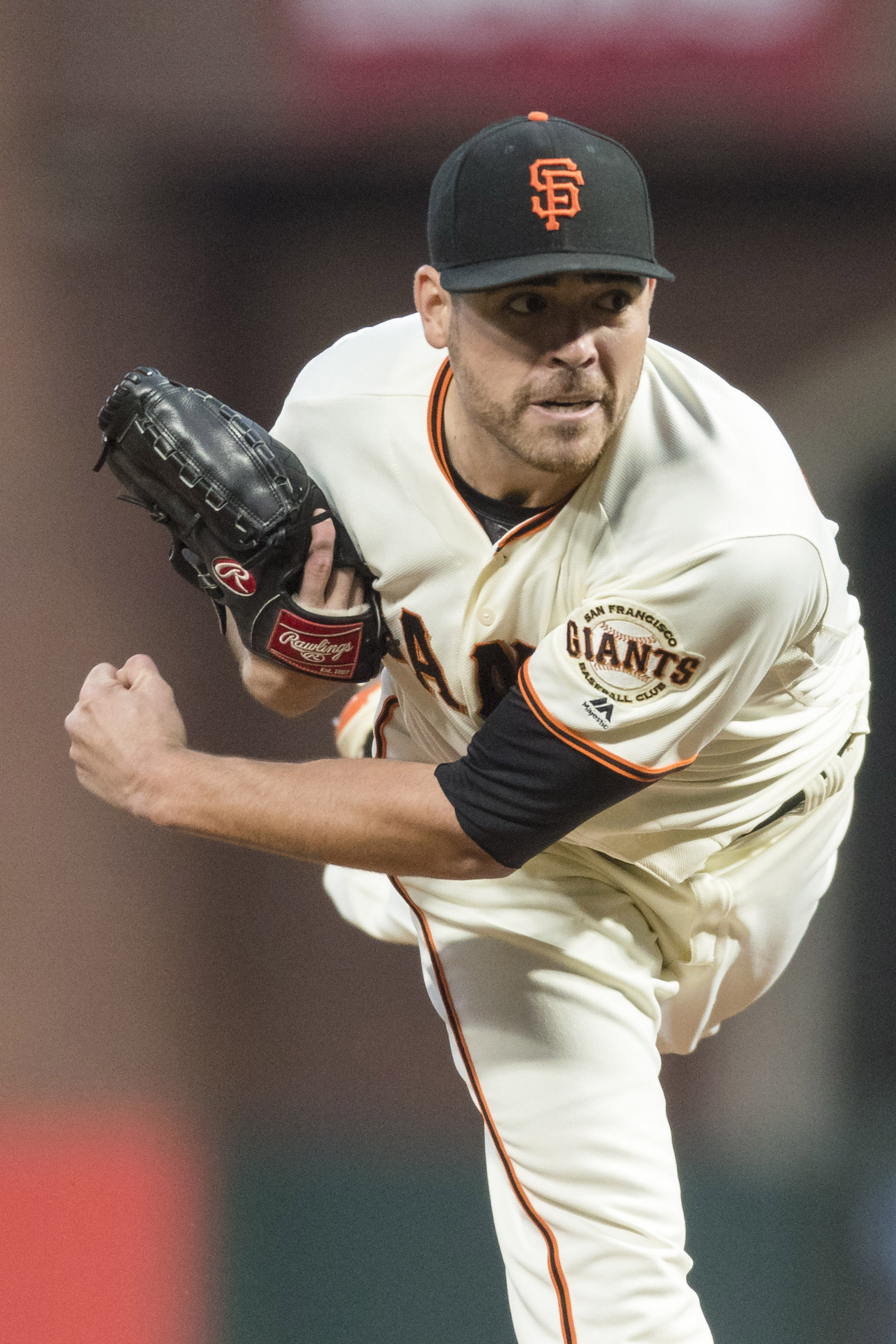 8:40pm: $750K in pool space will go to Texas, per Evan Grant of the Dallas Morning News (via Twitter). 8:24pm: The Rangers have officially acquired lefty Matt Moore from the Giants. Texas will also add an unknown amount of international bonus pool spending capacity while shipping minor-league righties Sam Wolff and Israel Cruz to San Francisco. With the move, the Giants have…

2017-12-16 02:24:58
`
3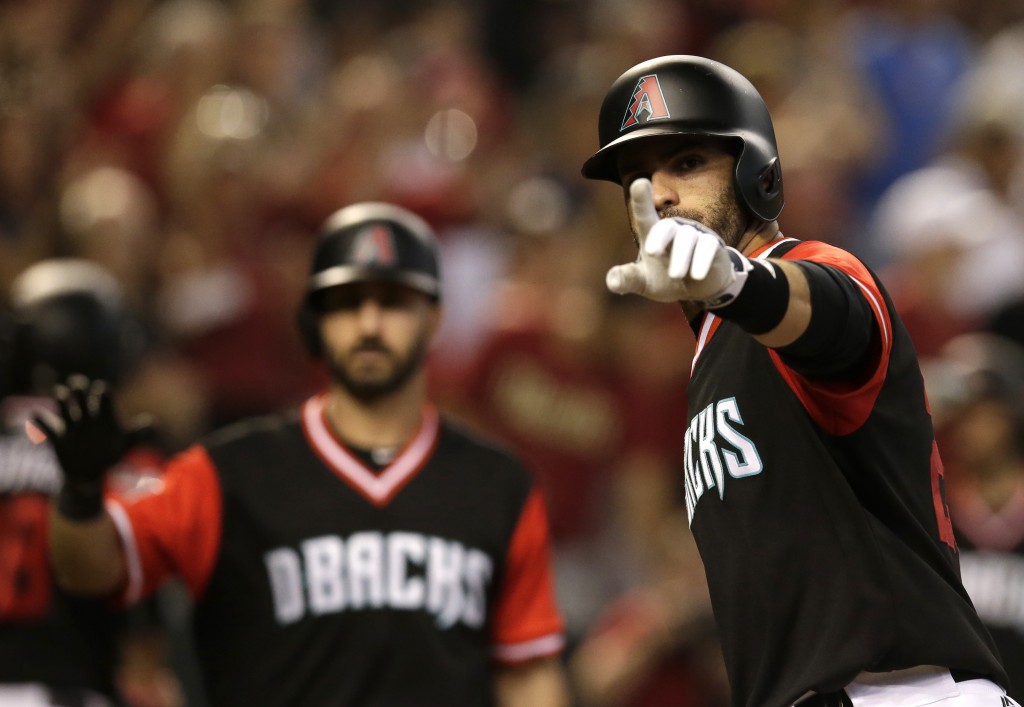 J.D. Martinez Reportedly Prefers To Sign As Outfielder
Free agent slugger J.D. Martinez is informing potential suitors that he would prefer to sign as an outfielder, according to a report from Michael Silverman of the Boston Herald. Just how that will impact the ongoing recruitment process is not yet clear, but the report suggests it could mean the oft-linked Red Sox will need…

2017-12-16 02:00:06
`
4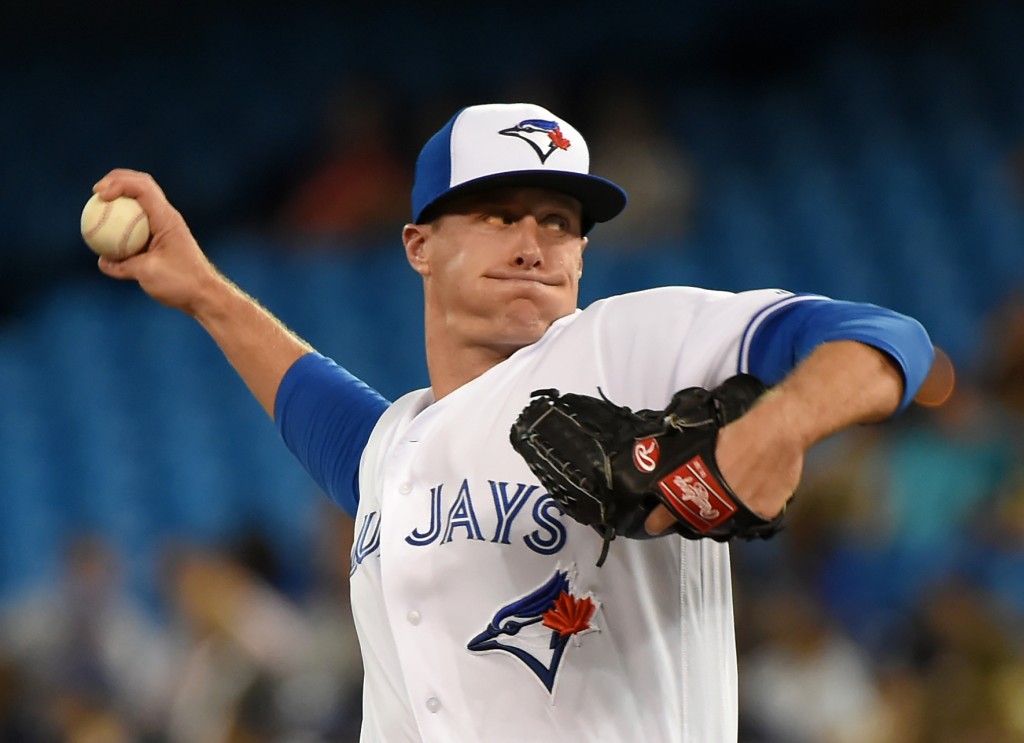 The Dodgers have agreed to a one-year deal with righty Tom Koehler, according to Chris Cotillo of SB Nation (via Twitter). Financial details are not yet known. Koehler is represented by Pro Agents, Inc. Koehler, 31, was non-tendered by the Blue Jays after the 2017 season. He had been projected to earn a hefty $6MM…

2017-12-16 01:07:28
`
4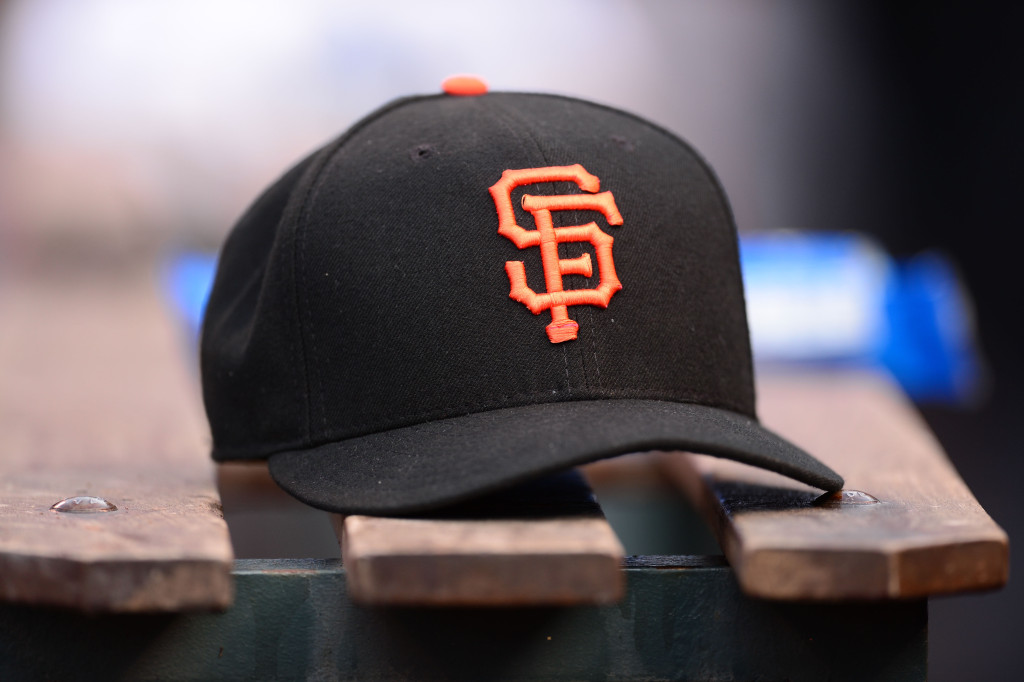 Giants Nearing Trade To Clear Payroll Space
6:52pm: Pence is not in the deal that will send Moore to the Rangers, Evan Grant of the Dallas Morning News tweets. Shea and colleague Henry Schulman (Twitter links) add that, while Pence is not currently being dealt and has not been asked to waive his no-trade clause, it's likely the Giants are trying to move…

2017-12-15 23:55:30
`
6
MLB, clubs spread holiday cheer to community
Major League Baseball's annual Winter Wishes event brought 25 kids to the MLB Network studios for dinner, a magic show and a chance to meet former big leaguers Ron Darling and Dan Plesac.

2017-12-15 23:25:29
`
1
Giants deal Moore to Rangers for Minors arms
Striving to increase their talent surplus and payroll flexibility, the Giants announced Friday night that they traded left-hander Matt Moore and an undisclosed amount of international signing bonus pool money to the Texas Rangers for a pair of Minor League right-handers.

2017-12-15 23:05:21
`
1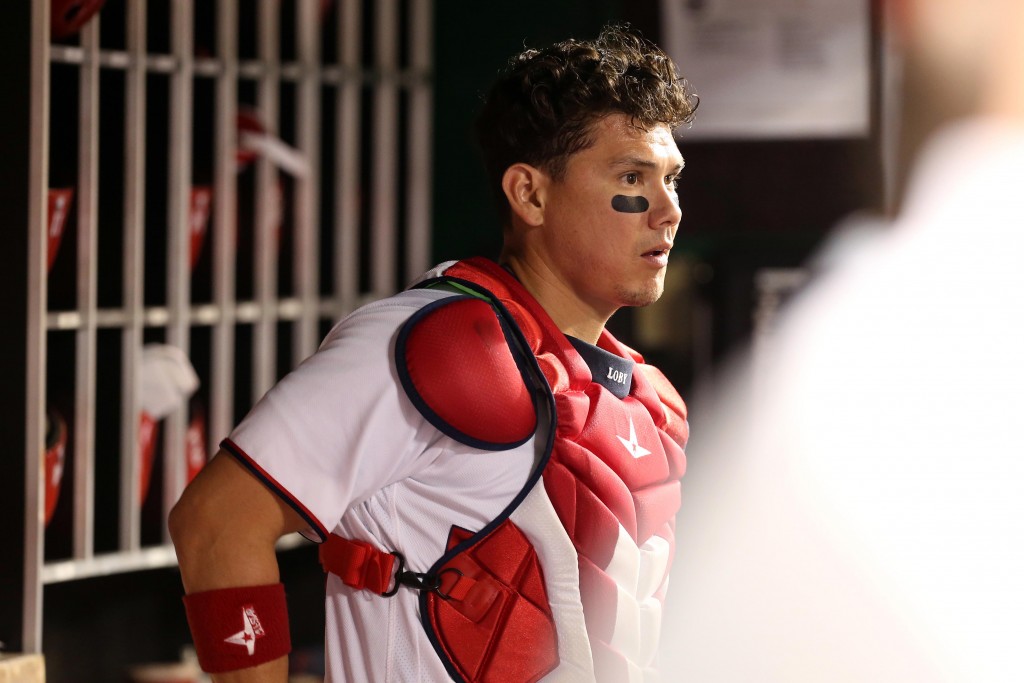 The Mets have inked a minors deal with veteran catcher Jose Lobaton, per a team announcement. He'll receive an invitation to MLB camp next spring. Lobaton, a 33-year-old switch-hitter, has played for the division-rival Nationals for the past four seasons. While he is generally regarded as a reliable asset behind the dish, Lobaton has limped…

2017-12-15 22:17:12
`
3
Mets sign reliever Swarzak to two-year deal
Bent on improving and emphasizing the back end of their bullpen, the Mets on Wednesday struck their first deal of the Winter Meetings, reaching agreement with free-agent reliever Anthony Swarzak on a two-year deal worth $14 million, according to a source. The Mets have not confirmed the deal.

2017-12-15 21:29:13
`
1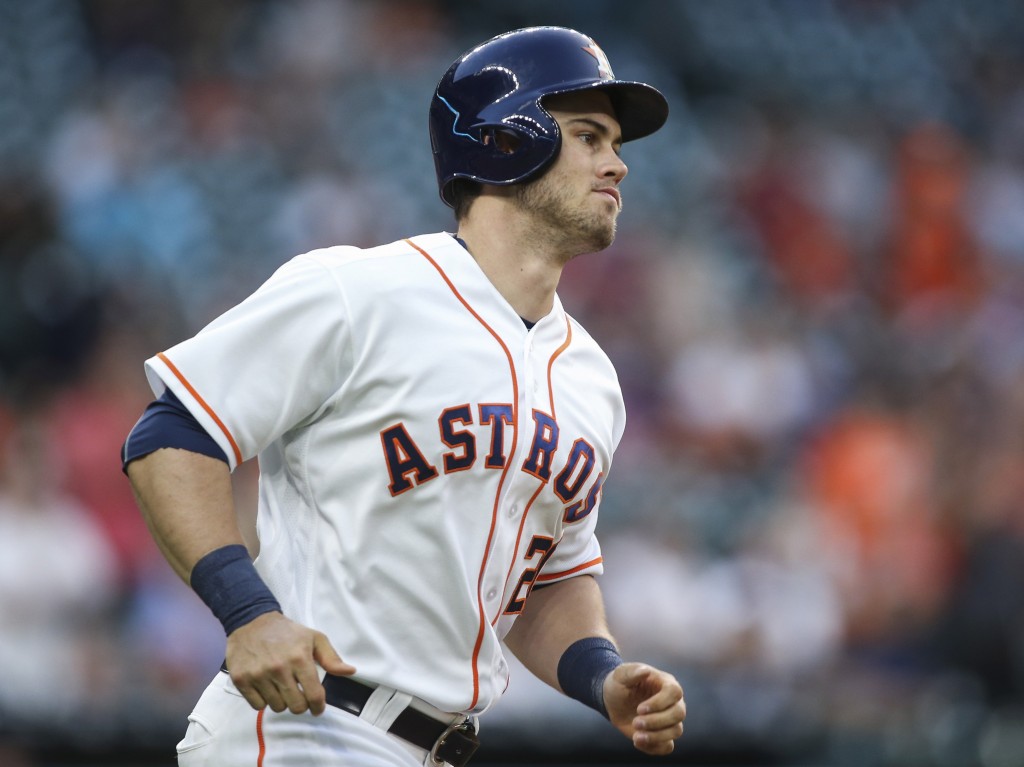 Astros Designate Preston Tucker
The Astros have designated outfielder Preston Tucker for assignment, per a club announcement. His roster spot will go to just-signed reliever Hector Rondon. Tucker, a seventh-round pick in the 2012 draft, has generally posted strong numbers during his rise through the Houston system. He reached the majors in 2015, hitting for enough power (including 13…

2017-12-15 20:45:23
`
3
Angels' stacked lineup a credit to Eppler's skill
Welcome to the offseason of Billy Eppler. The Angels' third-year general manager added Zack Cozart as his third baseman on Friday, capping a frenetic eight-day period that includes the Angels winning the Shohei Ohtani sweepstakes and a trade for second baseman Ian Kinsler, who filled the team's biggest hole.

2017-12-15 20:33:05
`
1
Santana, Cozart deals make waves in market
Prior to Friday, the position player free-agent market had simply been stagnant. That all starts to change now that Carlos Santana and Zack Cozart have agreed to three-year deals with the Phillies and Angels, respectively. Their decisions are going to have ripple effects in a slow-moving market that is finally starting to gain traction.

2017-12-15 20:23:31
`
1
Dodgers reportedly bring righty Koehler into mix
The Dodgers have reached a one-year deal with right-hander Tom Koehler, according to SB Nation's Chris Cotillo. The deal, which has not been confirmed by the club, is reportedly pending a physical.

2017-12-15 20:23:25
`
1
Shaw in, McGee back as part of Rox 'pen plan
Newly signed righty Bryan Shaw, re-signed lefty Jake McGee and Rockies general manager Jeff Bridich spent a warm winter's afternoon at Coors Field dreaming of an almost-loaded bullpen.

2017-12-15 20:20:13
`
1
Rangers to acquire Moore from Giants
The Giants and Rangers have a trade in place to send left-hander Matt Moore to Texas for a package of prospects, according to MLB.com's T.R. Sullivan. Neither club has confirmed the deal, which is said to be pending physicals.

2017-12-15 20:19:40
`
2
Inbox: Will Machado, Britton be on the move?
With the Winter Meetings in the rear-view mirror, what a perfect time to go through the latest batch of your Inbox questions.

2017-12-15 19:24:01
`
1
Hinch will enjoy polished 'pen for repeat quest
As weeks go, the Astros haven't had a better once since, well, you know. This one wasn't quite as dramatic as that one. There were no bear hugs, no World Series trophy. Still, the Astros were thrilled to sign a pair of relievers to shore up the only area of their team that had them concerned.

2017-12-15 19:23:44
`
1
Podcast: Marlins' Denbo knows Yanks' farm
On this week's podcast Jim Callis and Jonathan Mayo discuss the Marlins' haul for slugger Giancarlo Stanton and Gary Denbo's knowledge of the Yankees' system, the news regarding Shohei Ohtani's elbow and more.

2017-12-15 19:12:13
`
1
Houston Sports Awards recognizes Luhnow
After building the Astros into World Series champions, general manager Jeff Luhnow has been named the Houston Sports Awards' Executive of the Year.

2017-12-15 19:06:35
`
1
Impact of Piscotty trade goes beyond foul lines
For weeks, Gretchen Piscotty had been toting around a bag stuffed with the necessary apparel: a few Cardinals t-shirts and a jersey proudly displaying the family name. There was no way this mother of three was going to be caught unprepared whenever Stephen phoned her with the news. The preparation paid off, as Gretchen was in South Dakota attending a wedding when her eldest son called to share that he had been called up to the big leagues.

2017-12-15 19:03:26
`
1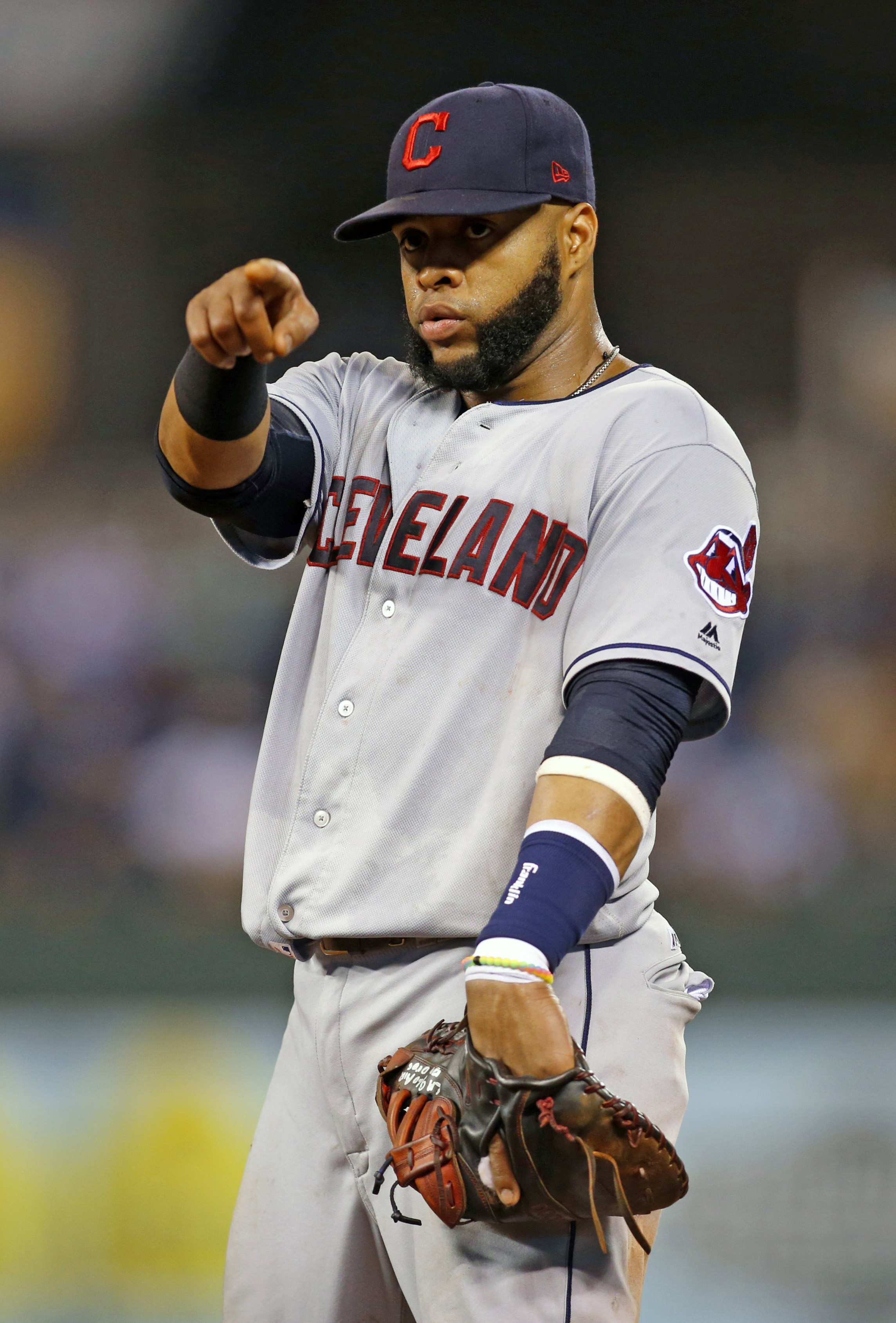 Phillies Agree To Terms With Carlos Santana
12:52pm: Jesse Sanchez of MLB.com reports that Santana's deal also comes with a $17.5MM club option for a fourth season (Twitter link). 12:32pm: In a surprising move, the Phillies have agreed to a deal with first baseman Carlos Santana, reports FanRag's Jon Heyman (Twitter links). It's a hefty three-year, $60MM contract, according to Heyman. Santana is…

2017-12-15 18:52:05
`
4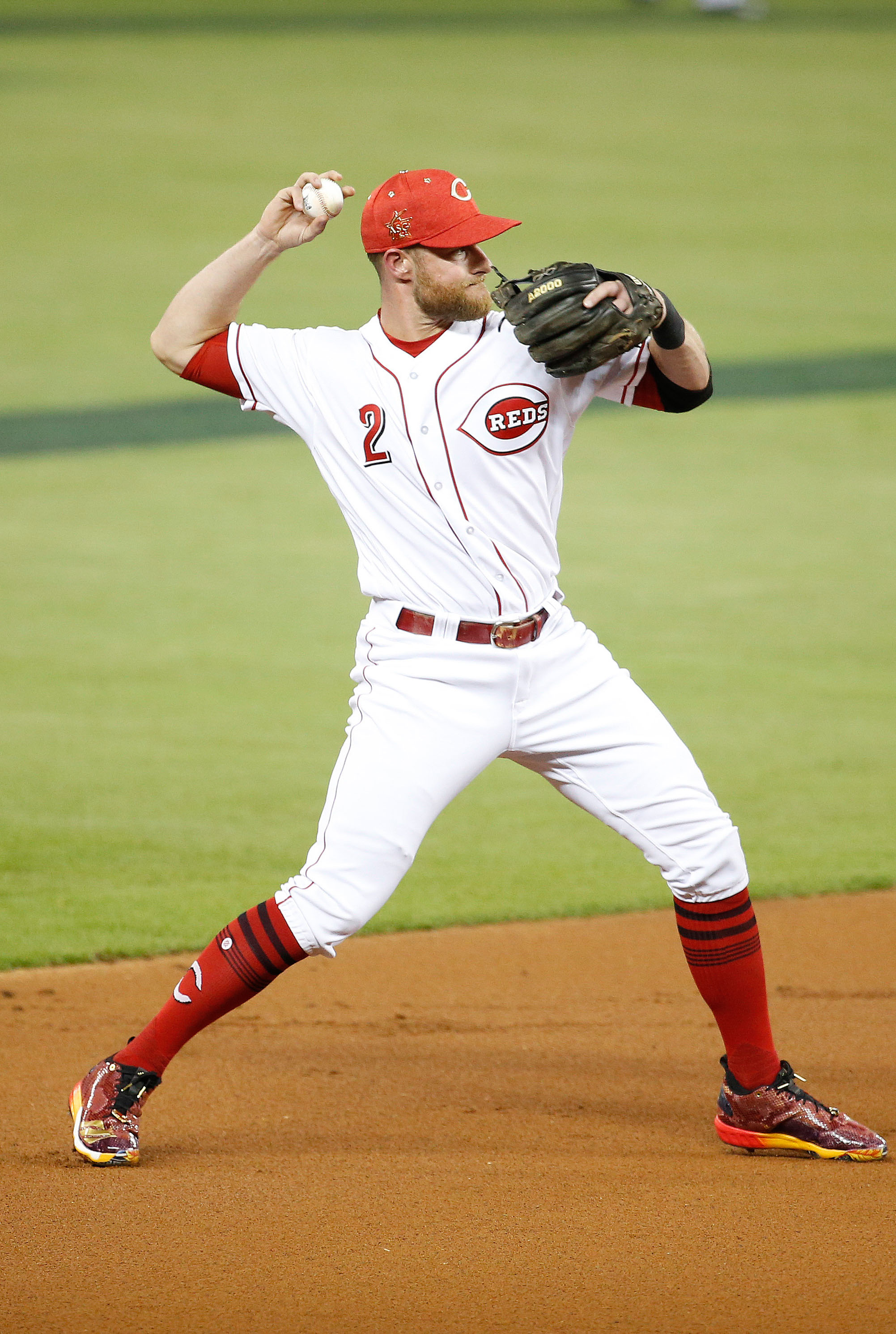 The Angels announced that they've signed infielder Zack Cozart to a three-year contract. It's a three-year, $38MM contract for Cozart, according to Ken Rosenthal of The Athletic (on Twitter). Cozart is a client of Excel Sports Management. By signing with the Angels, Cozart puts to bed any questions as to whether he'd approve a change…

2017-12-15 18:47:18
`
2
Marlins expand NRI list with three additions
The stockpiling of roster depth continues for the Marlins, who have signed three more players with big league experience to Minor League contracts with invitations to Spring Training.

2017-12-15 18:32:35
`
1
Toronto's Bove named East Scout of Year
Sabermetrics have become an integral part of evaluating baseball players, but Russ Bove is proof that the traditional way of discovering young talent is still alive and well. In fact, it's what helped the Blue Jays land top prospect Bo Bichette.

2017-12-15 18:22:48
`
1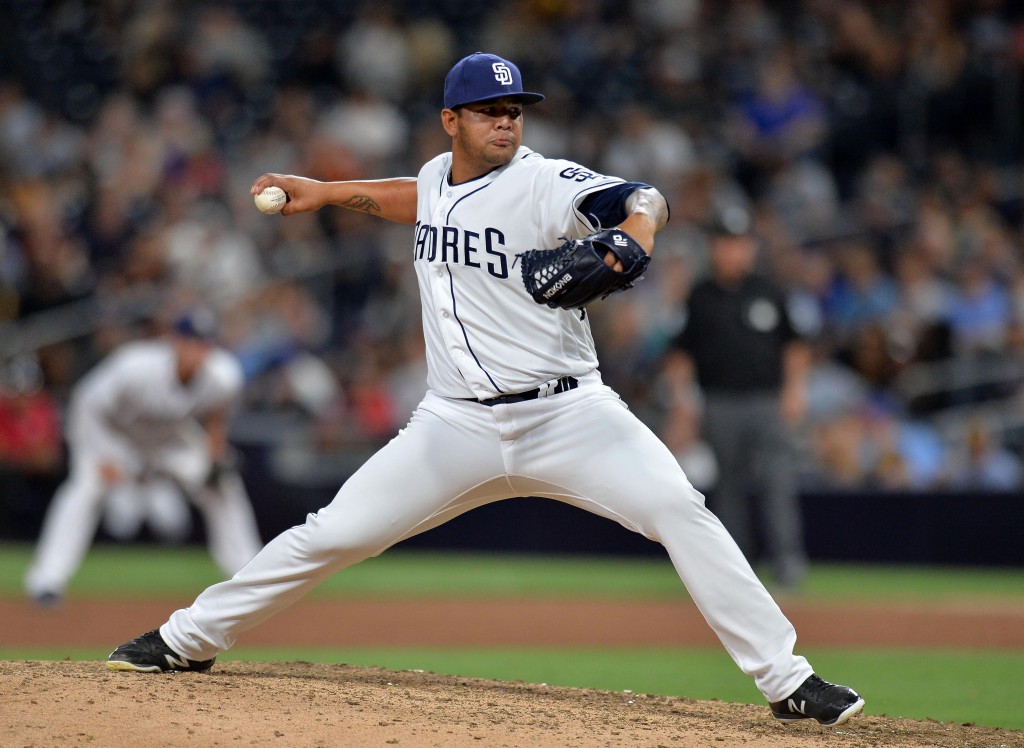 Padres Designate Jose Ruiz For Assignment
The Padres announced that they've designated right-hander Jose Ruiz for assignment. His spot on the 40-man roster will go to shortstop Freddy Galvis, whose trade to San Diego has now been officially announced by both the Padres and Phillies. Ruiz, 23, made the considerable jump from Class-A Advanced to the Majors this season, though he…

2017-12-15 18:15:37
`
5
Angels sign Cozart to three-year deal
On Friday, Zack Cozart agreed to three-year, $38 million deal with the Angels, who continued their busy offseason by adding an All-Star infielder to beef up their lineup and deepen an already impressive defensive unit.

2017-12-15 18:14:40
`
1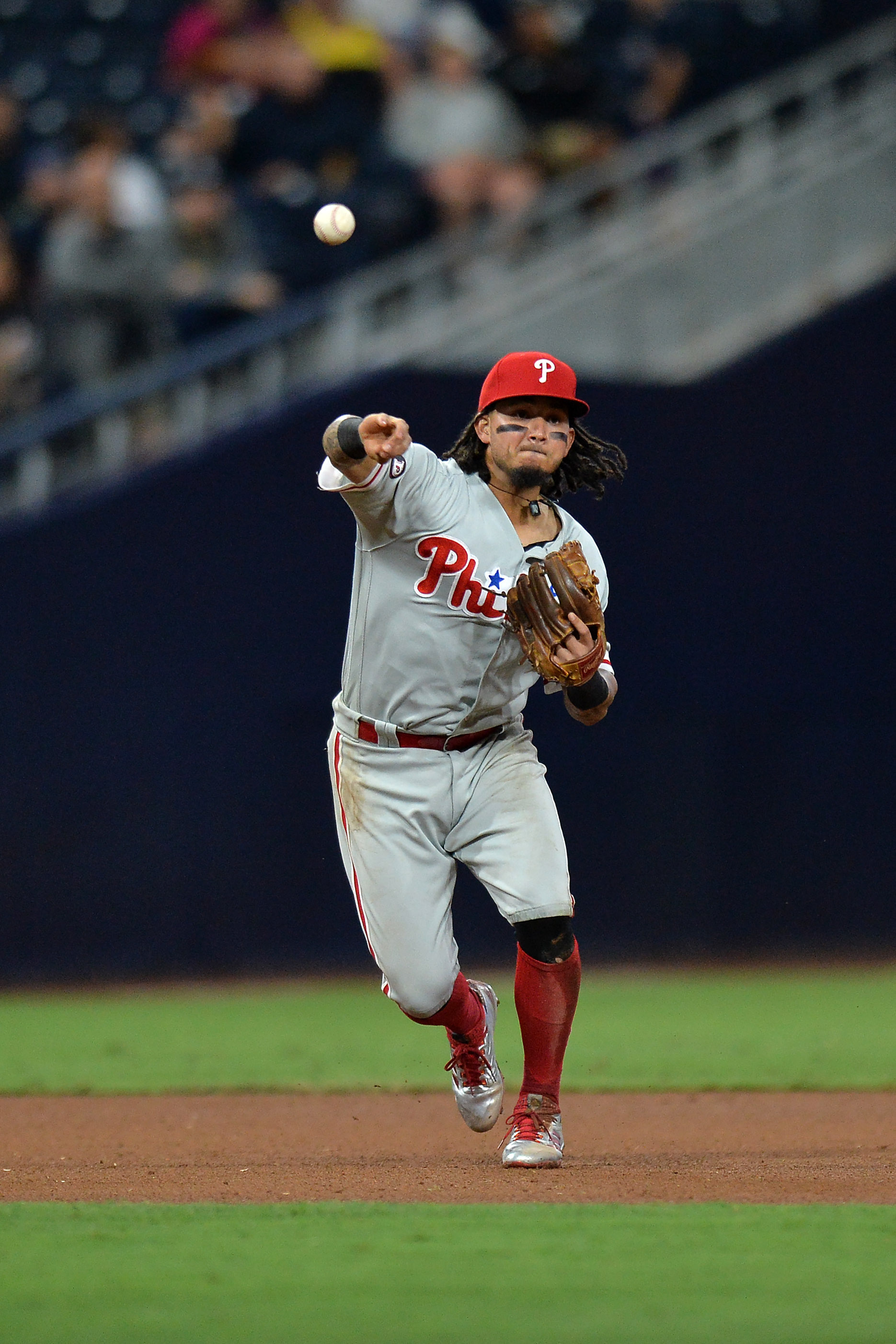 12:10pm: The two teams have announced the trade. 11:15am: The Padres look to have found their shortstop for the 2018 season, as they've reportedly reached a tentative agreement to acquire switch-hitting Freddy Galvis from the Phillies in exchange for minor league right-hander Enyel De Los Santos. The teams have yet to announce the trade. Galvis,…

2017-12-15 18:10:34
`
3
Astros agree with Rondon on 2-year deal
In a move to further bolster their bullpen, the World Series-champion Astros agreed to terms Friday on a contract with free-agent right-hander Hector Rondon, according to sources.

2017-12-15 18:08:49
`
1
For Piscotty, trade to A's a 'dream come true'
Peace of mind can be had by all. The A's have their sought-after outfielder, and Stephen Piscotty has his mom a short drive away. Both are bettered, together.

2017-12-15 17:05:11
`
1
Sources: Santana joining Phils on 3-year deal
Sources: The Phillies and free-agent slugger Carlos Santana agreed Friday on a three-year contract worth $60 million.

2017-12-15 16:53:21
`
1
Sox focus on J.D., Hosmer as FA market moves
The Red Sox still haven't landed their coveted bat this offseason, but the free-agent market finally moved on Friday.

2017-12-15 16:31:43
`
1
BBWAA to hand out hardware at annual dinner
Each January, the baseball world gathers the best of the best in midtown Manhattan for the annual New York BBWAA Awards Dinner, putting a bow on the 2017 season while getting pumped up for the start of Spring Training.

2017-12-15 16:02:50
`
1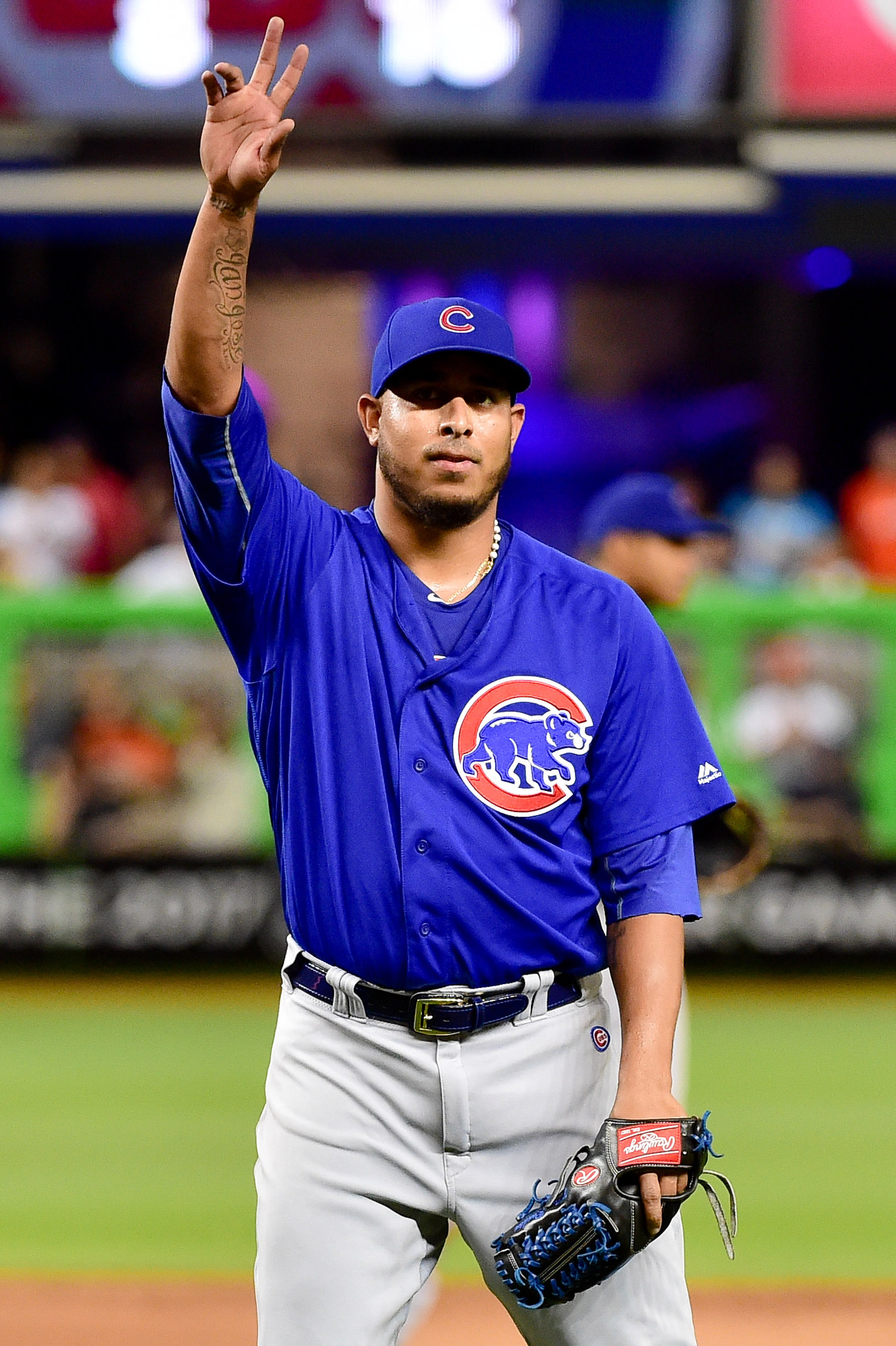 Astros, Hector Rondon Agree To Two-Year Deal
9:50am: Rondon has agreed to a two-year deal, tweets SB Nation's Chris Cotillo. 9:24am: The Astros have agreed to terms with free-agent righty Hector Rondon, reports Ken Rosenthal of The Athletic (on Twitter). Rondon, an Octagon client, was non-tendered by the Cubs earlier this month. He'll give Houston an arm with closing experience to help…

2017-12-15 15:50:06
`
5
Ozuna: Playing for Cardinals 'a blessing'
They had laughed about the possibility before, with Yadier Molina and Carlos Martinez telling Marcell Ozuna that they were going to find a way to get him to St. Louis. And sure enough, they did.

2017-12-15 15:33:12
`
1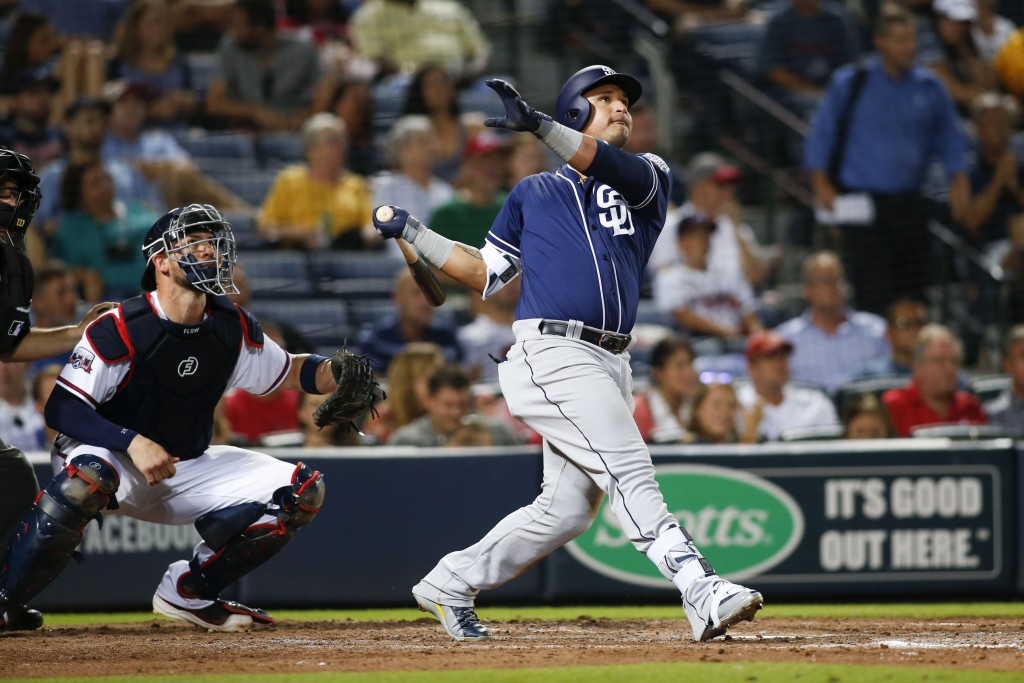 Oswaldo Arcia To Sign With Japan's Nippon Ham Fighters
Free agent outfielder Oswaldo Arcia has agreed to a deal with the Hokkaido Nippon Ham Fighters in Japan, FanRag's Jon Heyman tweets (citing Arcia's agent, Martin Arburua). The former top prospect will take home a $1.7MM salary plus up to $300K worth of incentives on a one-year deal that contains a mutual option for the…

2017-12-15 14:31:25
`
5
Kipnis not letting rumors affect offseason focus
The Indians are the only organization that Jason Kipnis has known. Cleveland drafted him eight years ago, developed him as a second baseman and watched him turn into a two-time All-Star, a clubhouse leader, fan favorite and one of the faces of the franchise during its recent run of success.

2017-12-15 13:31:18
`
1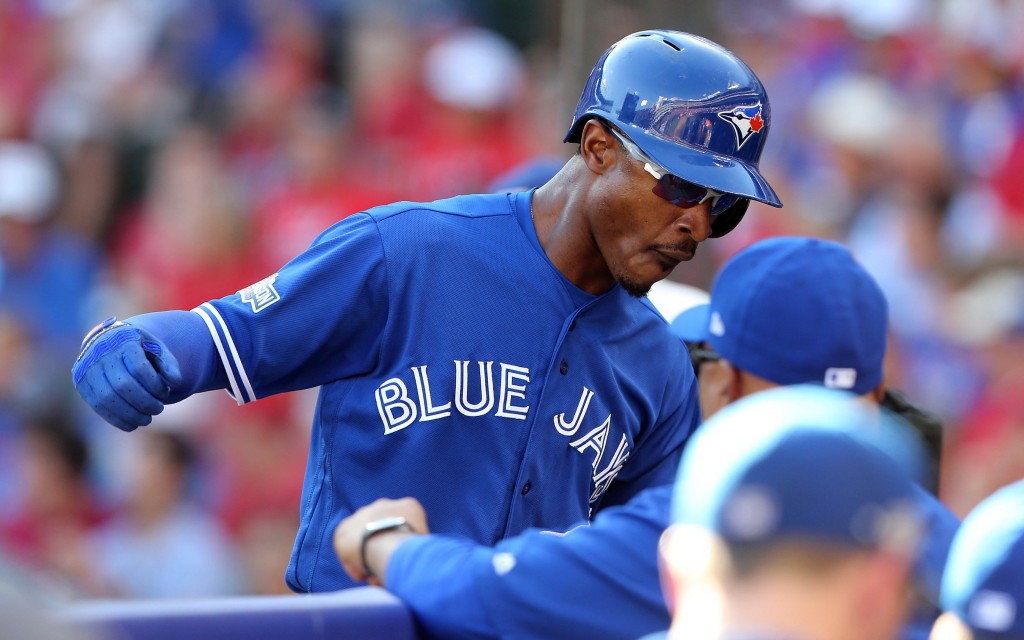 Indians Agree To Minor League Deal With Melvin Upton Jr.
The Indians have agreed to a minor league contract with veteran outfielder Melvin Upton Jr., reports Ken Rosenthal of The Athletic (on Twitter). Upton has already passed his physical, tweets USA Today's Bob Nightengale, adding that the deal comes with a $1.5MM base salary in the Majors. Upton is represented by Reynolds Sports Management. Upton,…

2017-12-15 13:23:11
`
5
Source: Phils near deal with Padres for Galvis
Shortstop Freddy Galvis could soon be on his way to San Diego. The Padres are nearing completion of a deal with the Phillies to acquire Galvis, source has confirmed to MLB.com's Todd Zolecki. According to the source, the Phillies will receive right-hander Enyel De Los Santos, which was first reported by USA Today. Neither club has confirmed the report.

2017-12-15 12:27:54
`
2
Two-time 20-game winner Lary dies at 87
Frank Lary, a two-time 20-game winner who was victorious 123 times during parts of 11 seasons with the Tigers, died Wednesday in his hometown of Northport, Ala. He was 87.

2017-12-15 11:57:58
`
1
Top 10 prospects traded this offseason
Following a relatively quiet Winter Meetings compared to recent years, Jim Callis ranks the 10 best prospects traded since the World Series ended.

2017-12-15 11:36:07
`
1
Astros sign former Cubs closer Rondon
In a move to further bolster their bullpen, the World Series-champion Astros agreed to terms Friday on a contract with free-agent right-hander Hector Rondon, according to sources.

2017-12-15 10:40:03
`
1
Source: Indians, Upton Jr. agree on Minor League deal
On Friday morning, sources confirmed to MLB.com that Cleveland agreed to a Minor League contract with veteran outfielder Melvin Upton Jr., who will receive an invitation to attend Spring Training with the big league club. MLB.com's Mark Feinsand reported that Upton will receive a base salary of $1.5 million with incentive bonuses available based on plate appearances. The Indians have not confirmed the deal.

2017-12-15 08:50:42
`
1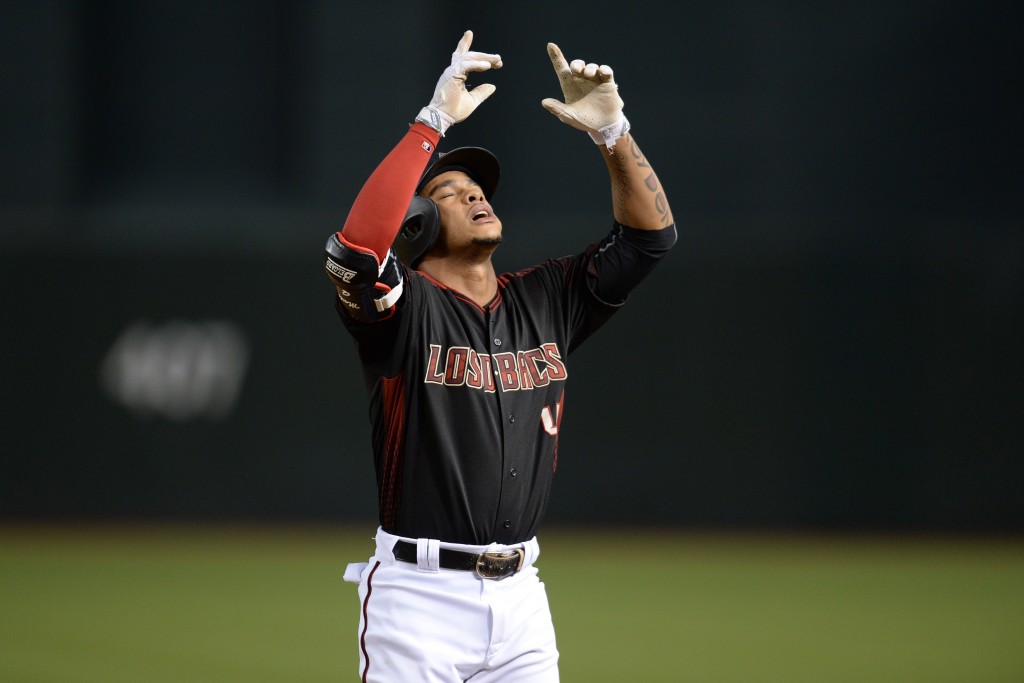 D'Backs Notes: Marte, Drury, Rodney
The latest from the desert, as per Nick Piecoro of the Arizona Republic… According to a source on a rival team, Ketel Marte is the only infielder that the Diamondbacks aren't willing to consider in trade offers.  Splitting his first season with the D'Backs between Triple-A and the big leagues, Marte tore up minor league…

2017-12-15 06:12:15
`
2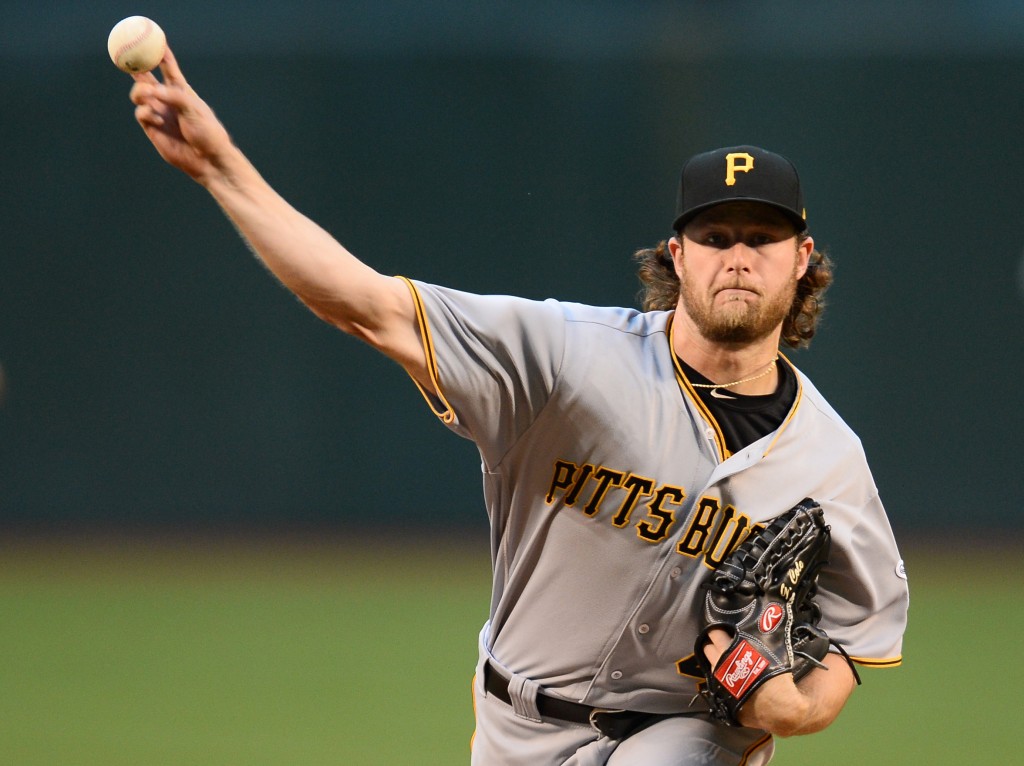 Yankees, Pirates Discussing Gerrit Cole Trade
The Pirates and Yankees are discussing a trade that would send right-hander Gerrit Cole to the Bronx Bombers in exchange for a trade package that includes outfielder Clint Frazier, George A. King III of the New York Post reports.  The Bucs are also reportedly looking for a young starting pitcher who is on the verge…

2017-12-15 05:03:08
`
3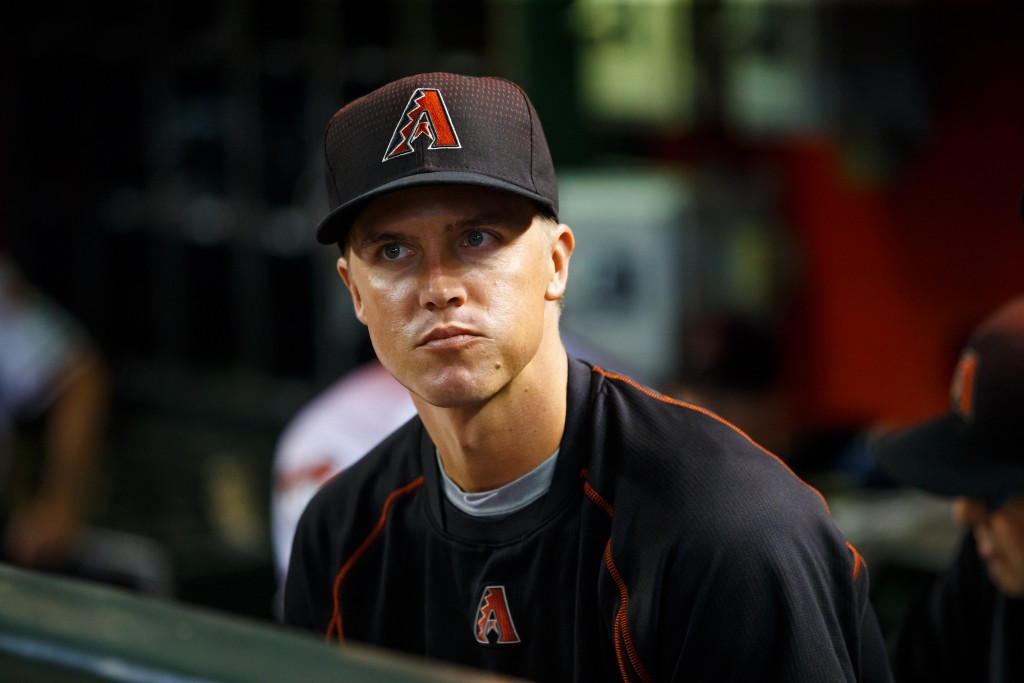 Pitching Notes: Greinke, Makita, Holland, Kintzler
The latest rumblings on the starting and relief pitching fronts… Talks between the Rangers and Diamondbacks regarding Zack Greinke are "mostly dead," according to Jon Heyman of FanRag Sports (via Twitter).  Three other teams, however, have some interest.  The Phillies and Yankees have both reportedly checked in on Greinke, though it isn't clear if either is one…

2017-12-15 04:14:05
`
5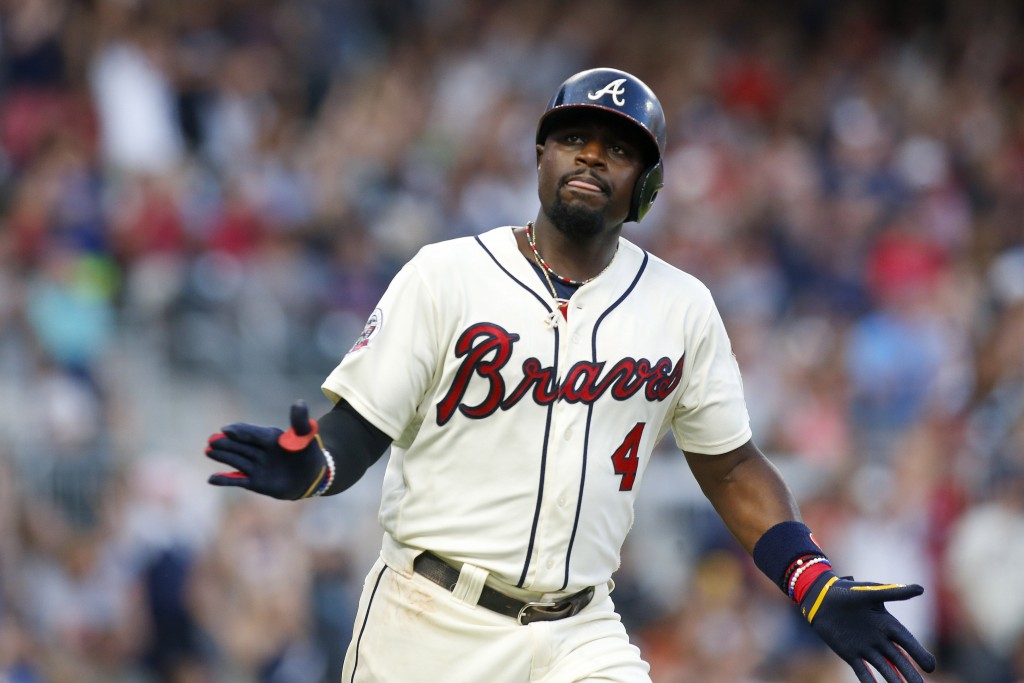 NL East Links: Phillips, Mets, Second Base, Kipnis, Nats, Flores
The Braves don't seem to have interest in bringing Brandon Phillips back to his hometown team, David O'Brien of the Atlanta Journal-Constitution reports (Twitter link).  Phillips spent the first five months of the 2017 season with the Braves, hitting .291/.329/.423 over 499 PA before his production fell off after an August 31 deal to the…

2017-12-15 02:48:41
`
3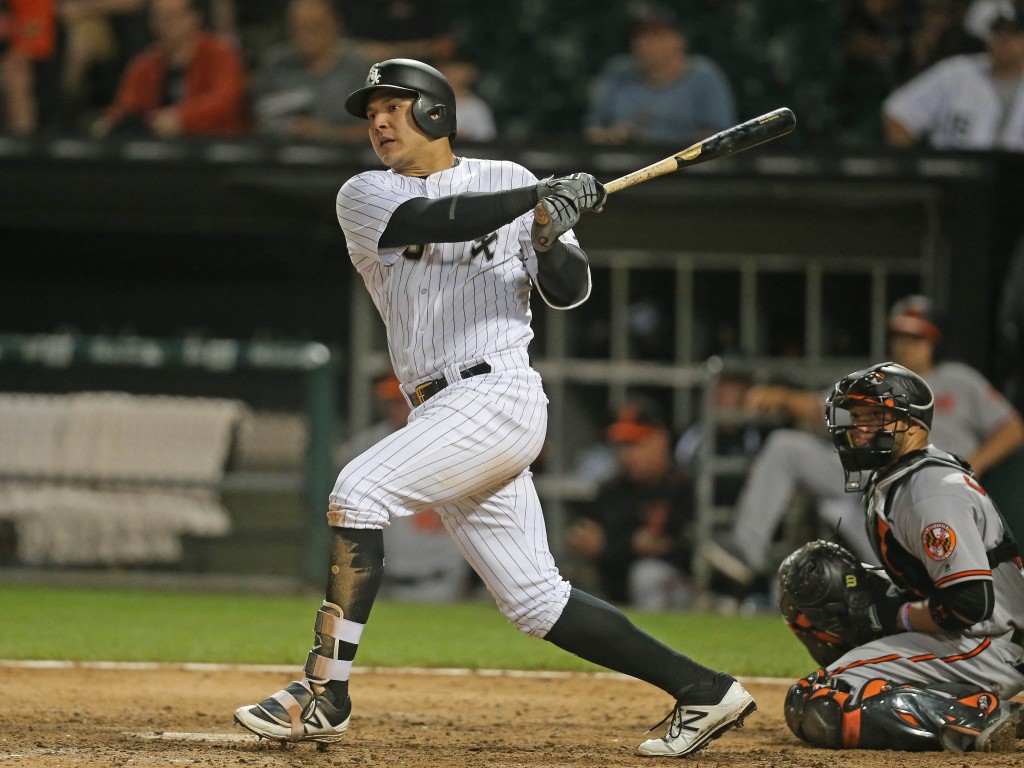 AL East Notes: Ellsbury, Avisail, Blue Jays, JDM, Red Sox, Orioles
Jacoby Ellsbury's name was mentioned in trade talks between the Yankees and Diamondbacks, NJ Advance Media's Brendan Kuty reports, and though "nothing is believed to be off the table," Arizona didn't have much interest in the veteran outfielder due to his big price tag.  Ellsbury is owed over $63.3MM through the 2020 season, plus a…

2017-12-15 01:46:38
`
6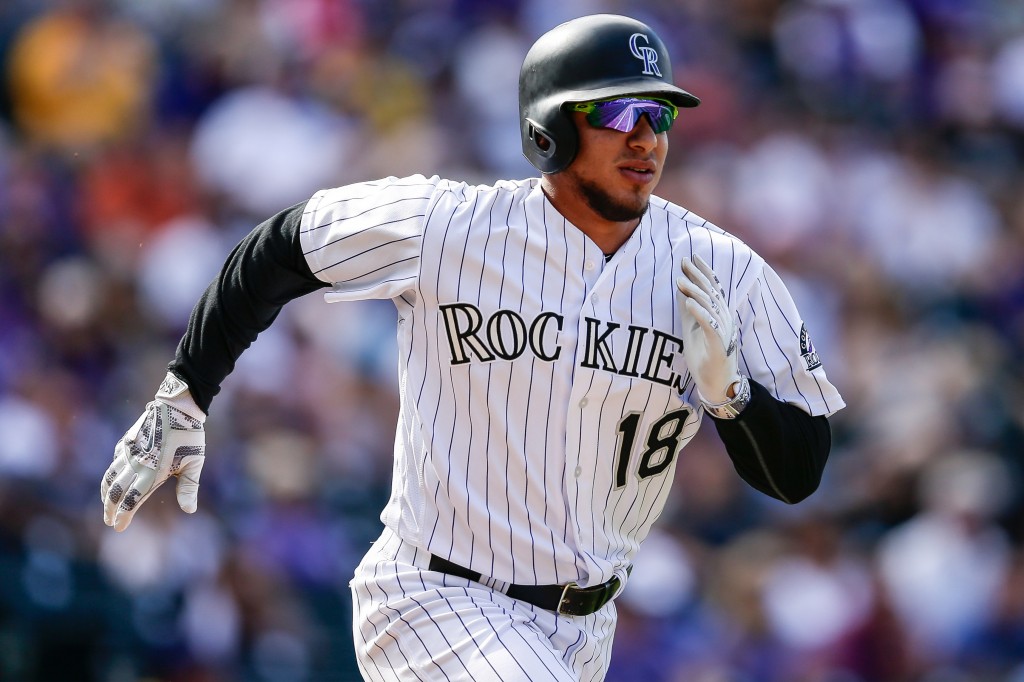 Minor MLB Transactions: 12/14/17
Here are the latest minor moves, with newer signings at the top of the post… Latest Transactions The Royals officially announced the minor league signings of both Broadway and third baseman/outfielder Cody Asche via their official Twitter feed.  Asche has a .234/.293/.376 slash line over 1349 career PA from 2013-17, as he has yet to…

2017-12-15 01:09:46
`
6
Manaea hopes to weigh in with big year for A's
Sean Manaea's second big league season didn't go according to plan, but the A's still view the big lefty as a frontline man in the making. Manaea figures to slot into the No. 2 spot in the rotation behind right-hander Kendall Graveman, and there's a thought that his potential could soon translate to ace status.

2017-12-15 00:13:23
`
1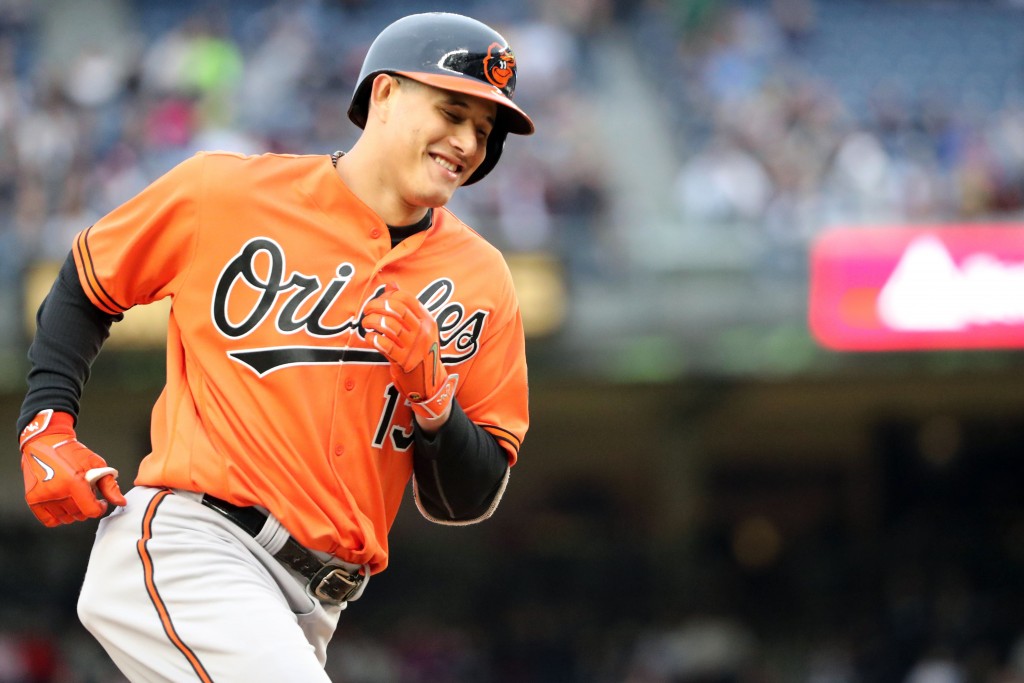 Trade winds continue to swirl around Manny Machado, as the Orioles' apparent willingness to consider dealing its star third baseman was one of the major storylines of the Winter Meetings.  The Orioles have received ten "legitimate offers" for Machado, USA Today's Bob Nightengale reports, though the quality of those offers and the number of teams…

2017-12-15 00:11:02
`
6
Paxton's progression key for Mariners in '18
Felix Hernandez has anchored the Mariners' rotation as the ace of the staff for the past decade, serving as the club's Opening Day starter for 10 of the past 11 years and establishing himself as one of the top right-handers in MLB.

2017-12-15 00:04:39
`
1
Upton key cog to vault Halos' offense
Three months ago, on the day the Angels were eliminated from postseason contention, manager Mike Scioscia identified one hole that he believed would demand the club's focus this offseason.

2017-12-15 00:00:55
`
2
Series MVP Springer entering his prime
Astros outfielder George Springer started for the American League in the All-Star Game and was the Most Valuable Player of the World Series. Could the best still be yet to come for him?

2017-12-15 00:00:00
`
2
Odor key to improving Rangers' offense
The Rangers have spent much time this winter trying to improve their pitching staff. Their offense could use a little help, too, but much of that will have to come from internal improvements and the continued development of their young players.

2017-12-15 00:00:00
`
2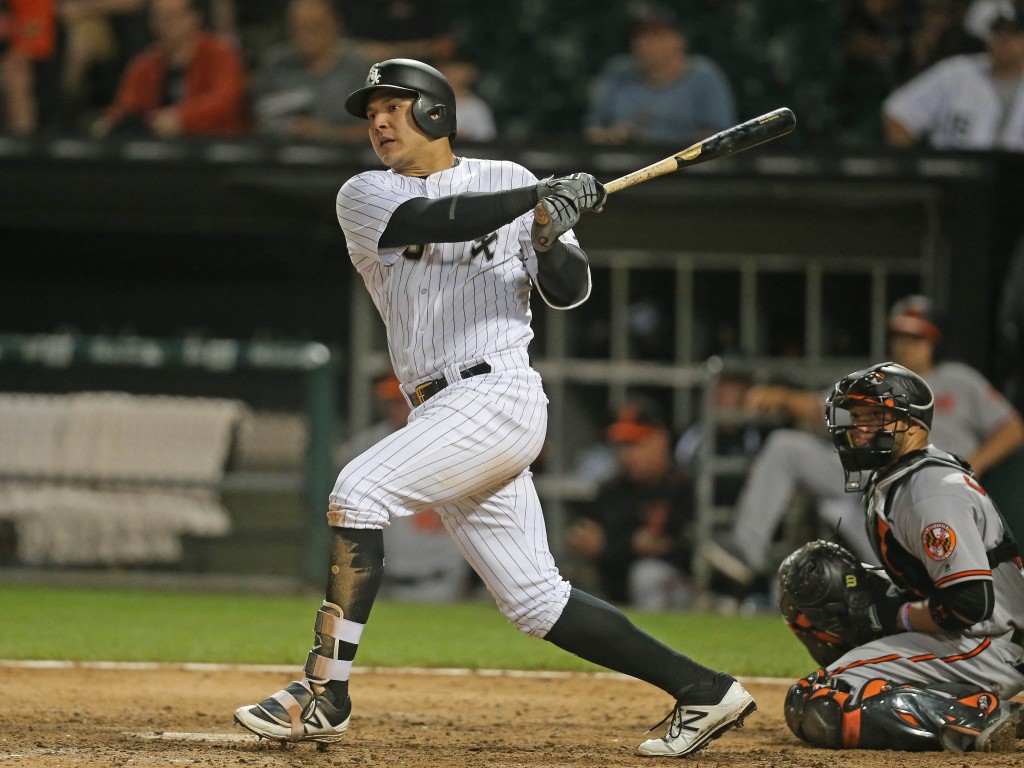 Giants Notes: Avisail, Coaches, Ramos, Hamilton
Here's the latest out of San Francisco… The Giants "checked in" on Avisail Garcia as part of their search for outfield help, NBCSports.com's Alex Pavlovic reports.  The White Sox outfielder is coming off a breakout season, and he'd fit the Giants' needs as a right-handed hitter who comes at a relatively inexpensive price (arbitration-controlled through…

2017-12-14 22:42:23
`
5
No Stanton, no problem: Ozuna packs punch
On Thursday, St. Louis officially traded a quartet of prospects to Miami for Stanton's former teammate, Marcell Ozuna. The 27-year-old isn't Stanton, but between him and 2017 breakout artist Tommy Pham, the Cardinals now feature arguably the hardest-hitting pair of outfielders in the National League.

2017-12-14 20:02:54
`
2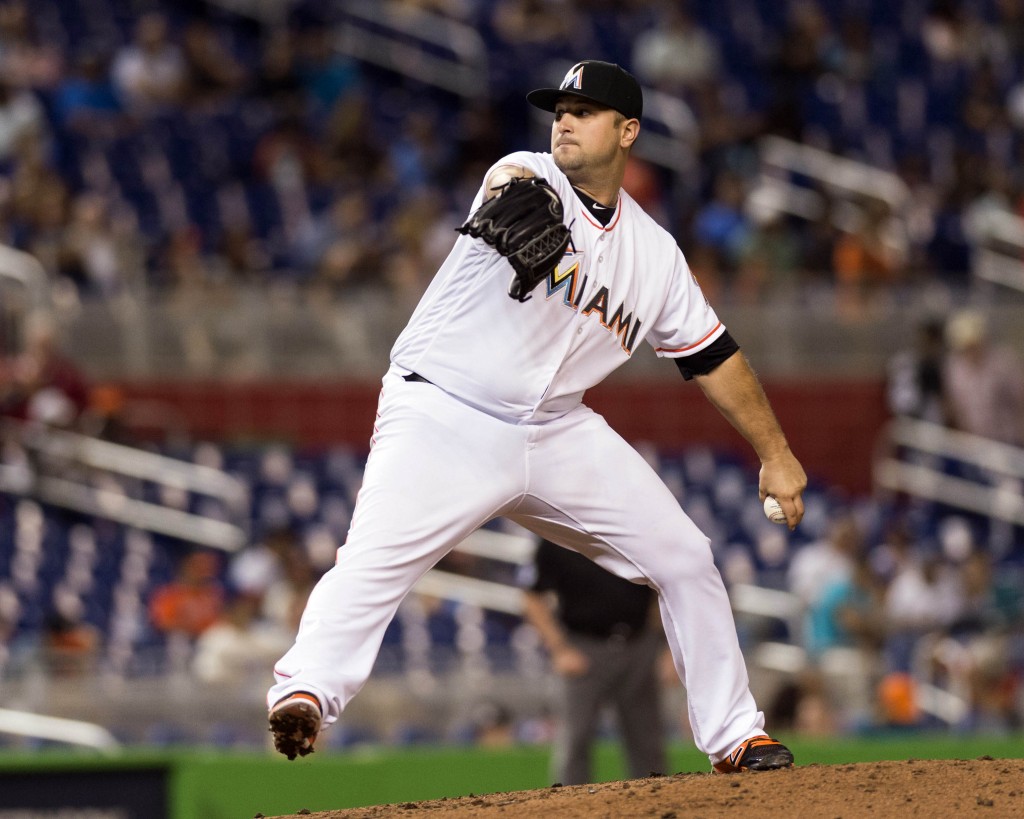 Marlins Designate Hunter Cervenka
The Marlins have designated lefty Hunter Cervenka for assignment, per a club announcement. His roster spot was needed to make way for the team's just-announced trade. Cervenka, who'll soon turn 28, came over in an August 2016 swap with the Braves but has seen fairly minimal MLB action in Miami. He took the ball only…

2017-12-14 19:40:26
`
3
Mariners promote Mather to president/CEO
The Mariners announced several front office promotions on Thursday.

2017-12-14 19:32:21
`
2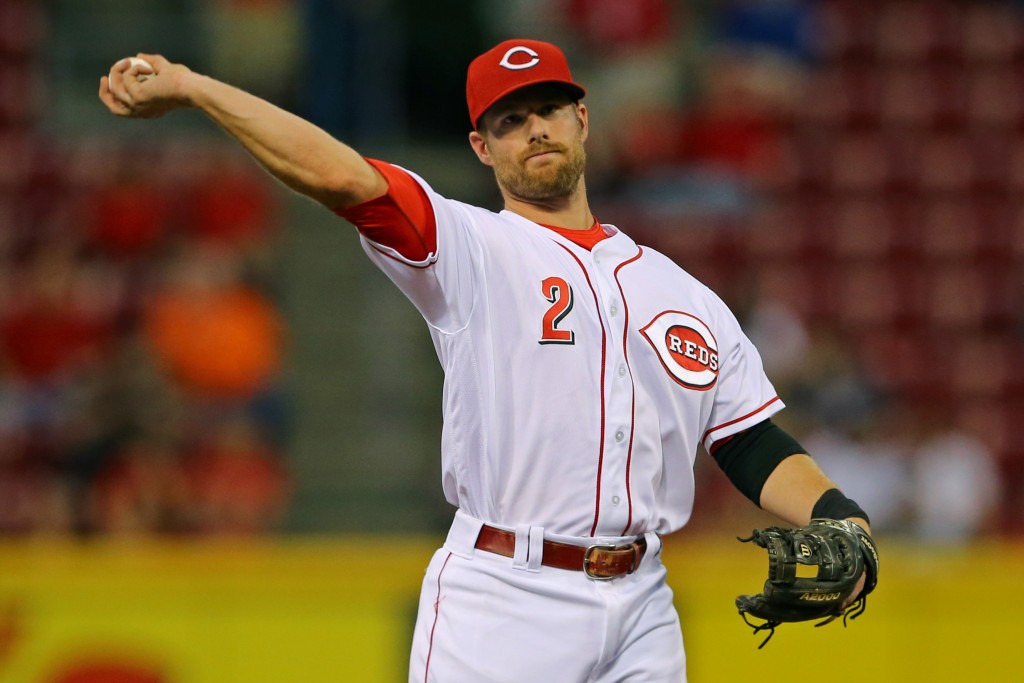 Latest On Angels' Options At Third Base
It has been a highly productive offseason thus far for the Angels, who re-upped Justin Upton, signed Shohei Ohtani, and most recently dealt for Ian Kinsler — a swap in which the organization benefited from the fact that they were the preferred destination of Kinsler, whose carefully constructed partial no-trade list gave him ample leverage.…

2017-12-14 19:21:13
`
5
Castrovince: Biggest post-Meetings questions
Ultimately, these Winter Meetings created more questions than they answered. So let's run through five prominent ones here.

2017-12-14 19:11:07
`
3
Joc, Barnes a hit with kids at holiday party
Joc Pederson and Austin Barnes fit right in with the 300 local schoolchildren who earned an invitation to the Dodgers' annual Children's Holiday Party on Thursday afternoon at Dodger Stadium.

2017-12-14 19:02:16
`
2
Tigers to retire Trammell's No. 3, Morris' No. 47
The Tigers will retire the jersey numbers of newly elected Hall of Famers Alan Trammell and Jack Morris in separate ceremonies in August, the team announced on Thursday.

2017-12-14 18:59:15
`
2
Leitch: Cards' plans coming to fruition
What is most remarkable about the trade for Marcell Ozuna is that it might just be the beginning … and maybe not even the biggest trade they make.

2017-12-14 18:58:06
`
4
Lupica: Piscotty trade to A's both near & dear
Stephen Piscotty is with the A's now. It is a bittersweet story, in so many ways. But it is one that will do in baseball this December. He goes home for Christmas.

2017-12-14 18:58:06
`
1
Glanville sets course to bring social change
Beginning next month, Doug Glanville will be teaching a class on "Communication, Sports and Social Justice" at Penn's Annenberg School for Communications. Glanville, who is African-American, developed the concept for the course guided by his own experiences with racial profiling.

2017-12-14 18:32:52
`
2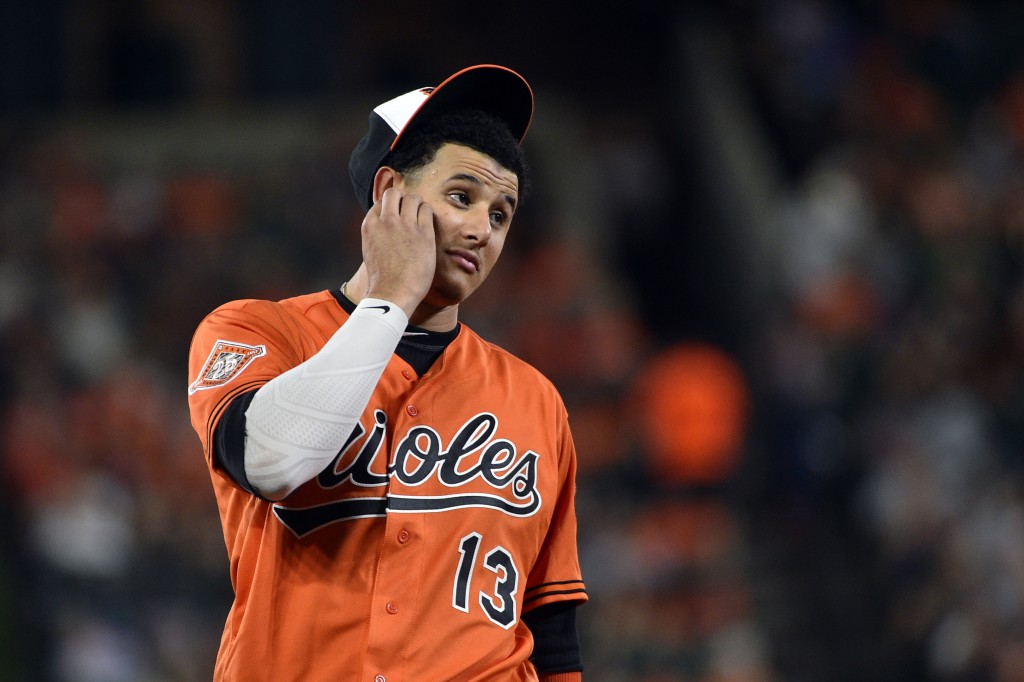 Position Player Rumblings: Red Sox, Machado, White Sox, Cards/Donaldson, Jays/Cain, Mets
The Red Sox have designs on adding the two top position players on the free agent market, according to the Boston Herald's Michael Silverman, with ongoing pursuit of both J.D. Martinez and Eric Hosmer. Interestingly, Silverman notes that Boston would likely look to shed some of its obligations to Hanley Ramirez by dealing him away in…

2017-12-14 17:43:19
`
5
Don't touch that smile: Hot Stove just starting
If you love the Hot Stove -- and let's be honest, who doesn't? -- the Winter Meetings delivered the best kind of news. There's more left. Lots more.

2017-12-14 17:08:26
`
3
Hahn mum on any White Sox-Machado talks
White Sox general manager Rick Hahn would not comment on his team's trade pursuit of Baltimore third baseman Manny Machado during Thursday morning's media session on the final day of baseball's 2017 Winter Meetings.

2017-12-14 16:53:28
`
2
Astros address biggest need at Meetings
The Astros addressed their biggest -- and perhaps only -- major need at the Winter Meetings when they signed free-agent right-hander Joe Smith to a two-year, $15 million deal on Thursday, adding a quality arm to their bullpen.

2017-12-14 16:41:23
`
2
Phillies hire Flores to complete coaching staff
The Phillies completed their 2018 coaching staff under new manager Gabe Kapler on Thursday by adding Jose Flores as first-base coach and infield/baserunning instructor.

2017-12-14 16:31:53
`
2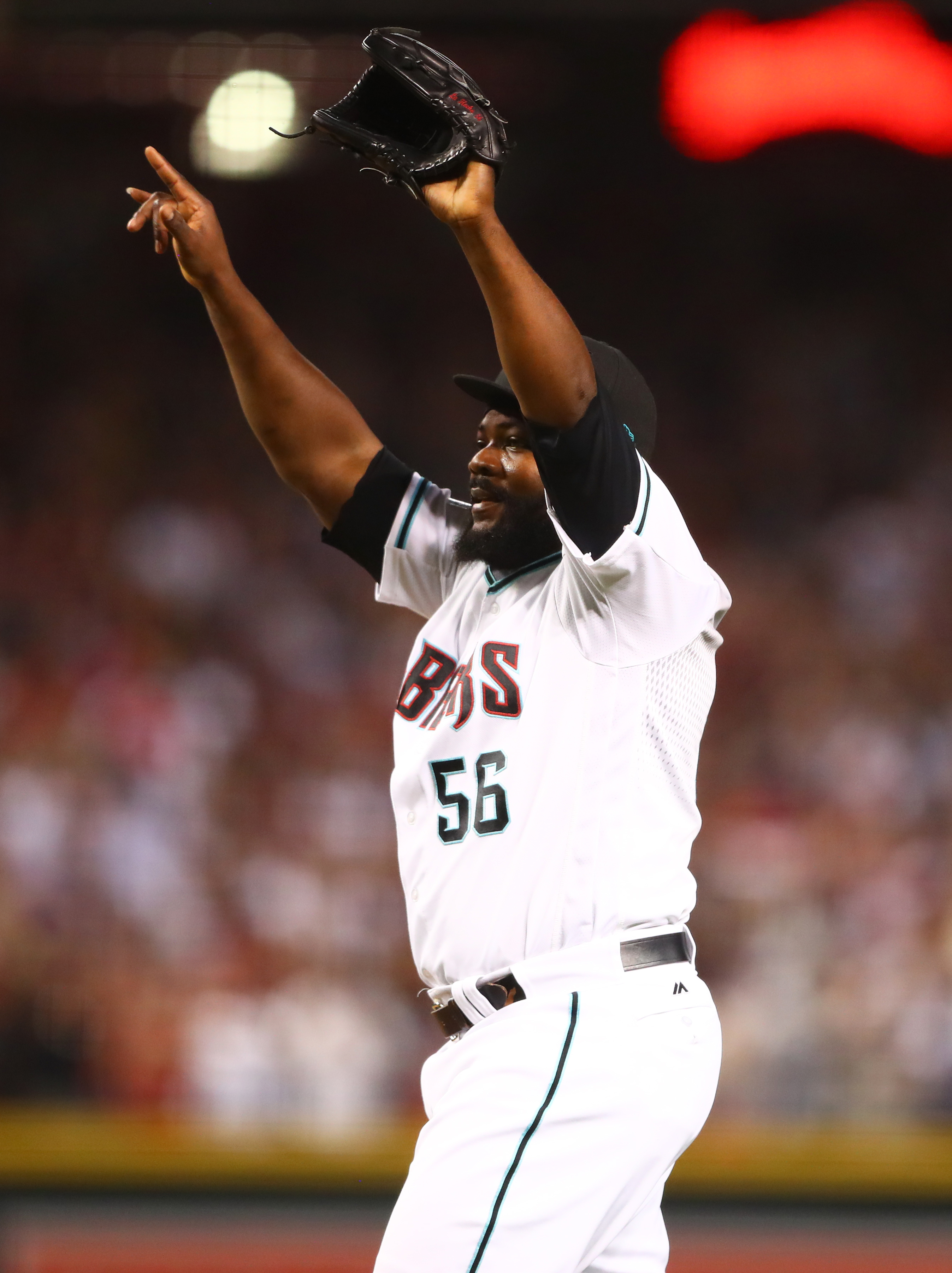 10:35am: Mish now corrects his report (via Twitter): Rodney is only promised $4.5MM and can earn another $1.5MM via incentives, it turns out. There's also an option for the 2019 season, Rhett Bollinger of MLB.com tweets. 10:28am: The Twins have struck a deal with free agent righty Fernando Rodney, according to Craig Mish of MLB Network Radio (Twitter links).…

2017-12-14 16:28:10
`
4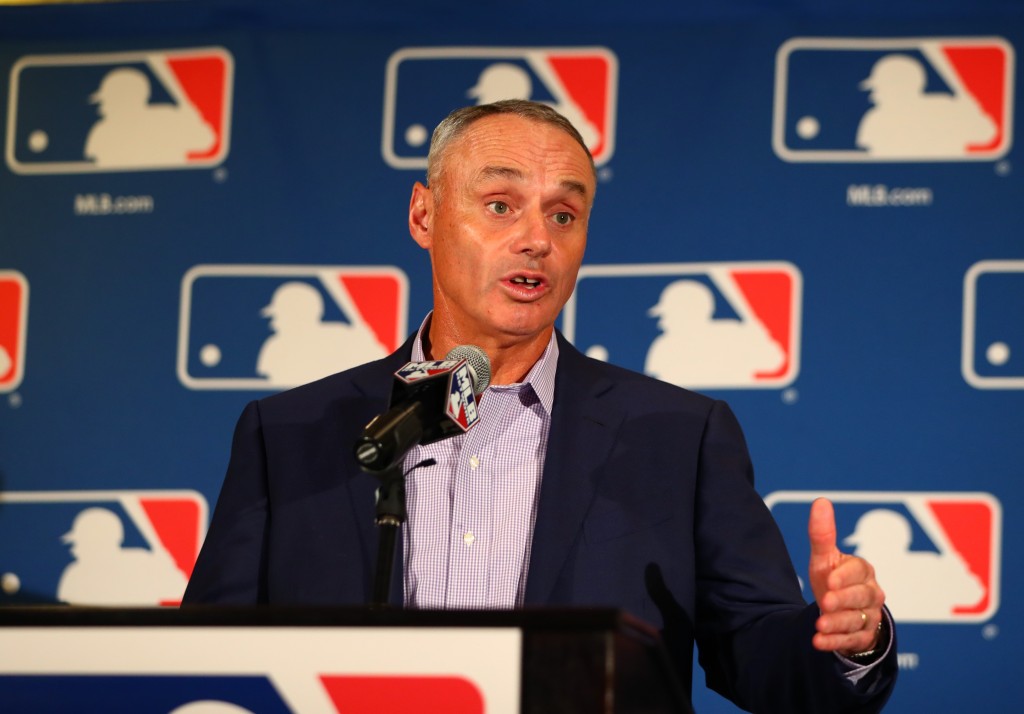 MLB To Investigate Leak Of Ohtani Medical Information
Major League Baseball has opened an investigation into the recent leaking of medical information regarding new Angels signee Shohei Ohtani, according to Buster Olney of ESPN.com (via Twitter). It seems the league is concerned that a MLB organization was behind the release of the news that Ohtani has been diagnosed with a sprained ulnar collateral…

2017-12-14 16:15:30
`
6
Kinsler trade fuels Angels' fruitful Meetings
General manager Billy Eppler and his staff now heads back to Southern California with just a few items left on their offseason shopping list.

2017-12-14 16:13:05
`
3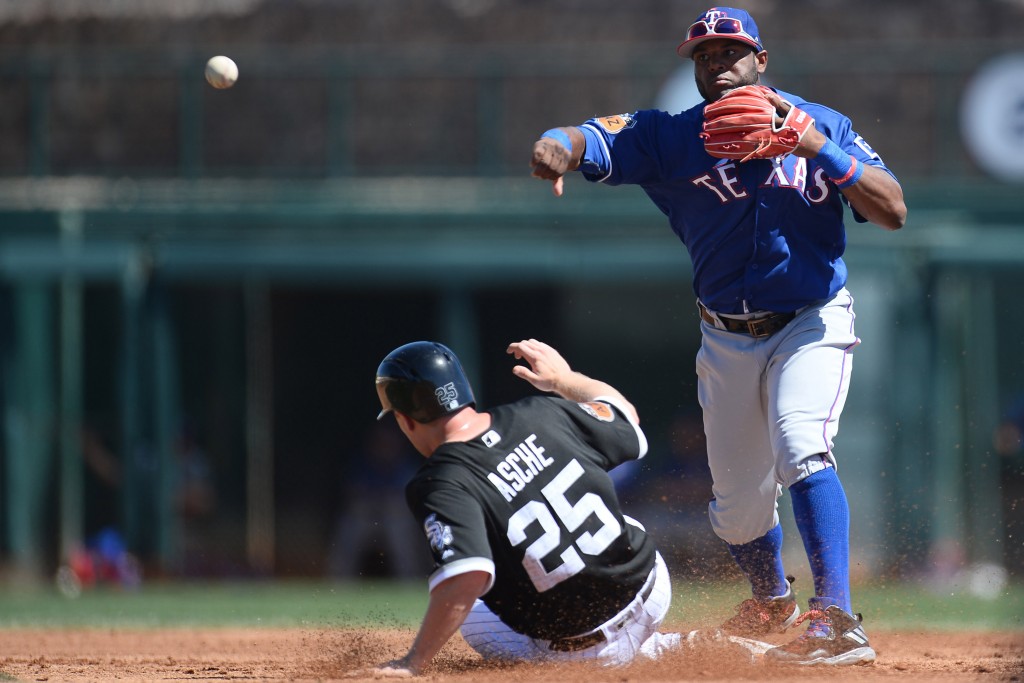 Rangers Agree To Minors Deals With Hanser Alberto, Kevin Jepsen
The Rangers have announced minor-league pacts with infielder Hanser Alberto and righty Kevin Jepsen. Both will receive MLB Spring Training invitations. The 25-year-old Alberto was non-tendered by the Rangers earlier in the offseason, but he'll remain with the only organization he has known. Alberto missed the bulk of the season due to a shoulder issue…

2017-12-14 15:39:33
`
8
Winter Meetings shake up fantasy landscape
While the 2017 Winter Meetings did not present a large volume of major transactions, the moves that were made will alter 2018 fantasy drafts. Owners who hope to stay ahead of their competitors need to look no further for a complete recap of the key moves.

2017-12-14 15:26:35
`
3
Scouting reports for 2017 Rule 5 Draft picks
Though pitchers dominated the Rule 5 Draft, the Tigers kicked things off by spending the top choice on an outfielder. Jim Callis provides scouting reports on all 18 players selected in the big league phase of the draft.

2017-12-14 15:26:21
`
4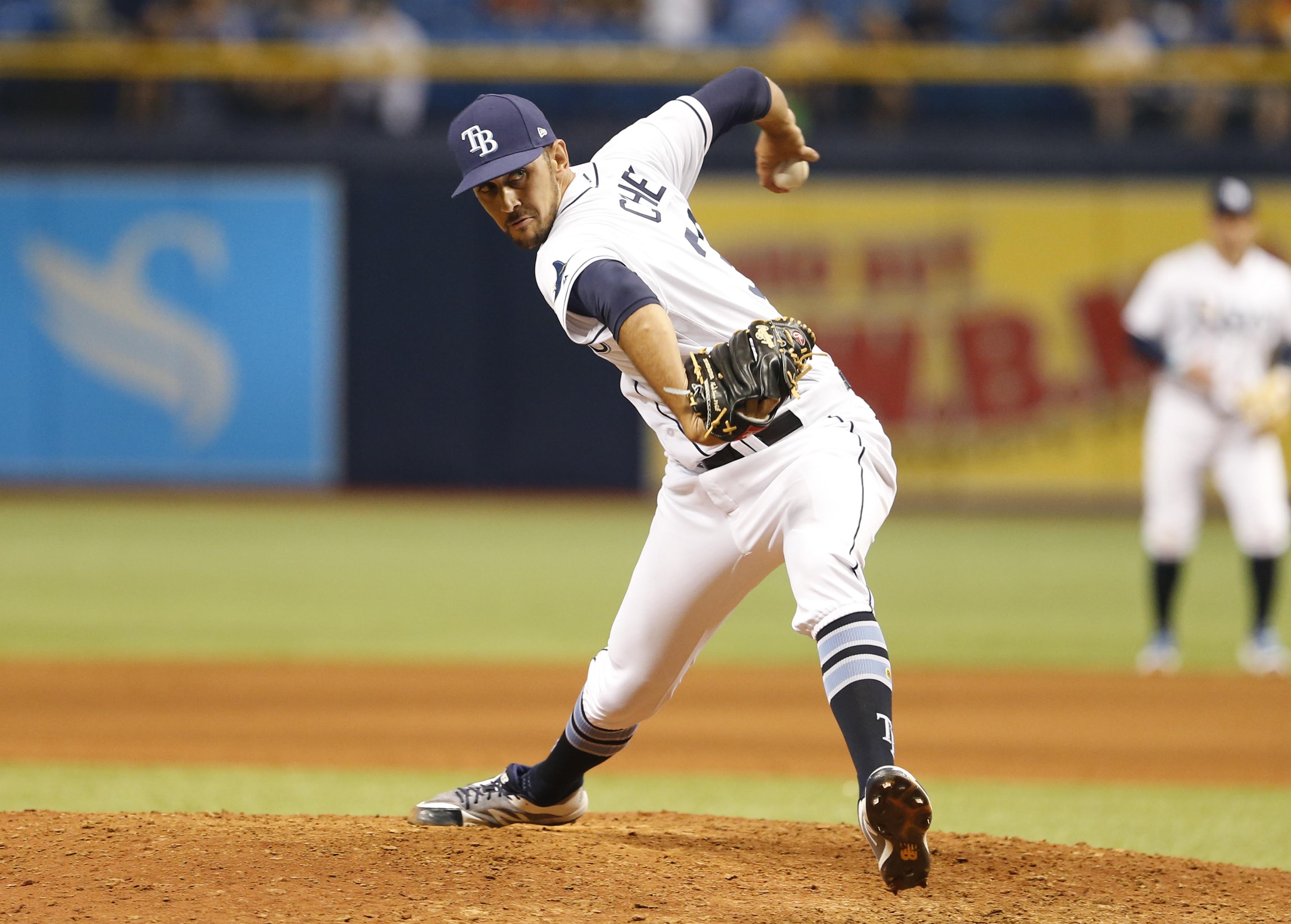 The Cubs have agreed to terms with righty Steve Cishek, according to Ken Rosenthal of The Athletic (via Twitter). Once he passes a physical, the Jet Sports Management client is expected to receive a two-year deal worth somewhere in the range of $12MM to $14MM, per ESPN.com's Jerry Crasnick (via Twitter). Cishek, 31, has had…

2017-12-14 15:22:42
`
6