Cavs' Nance Jr. to wear father's retired No. 22
Larry Nance Jr. announced Thursday night that the NBA has worked it out so he can switch from No. 24 to his father's retired No. 22 with the Cavaliers. Larry Nance Sr.'s jersey was retired by the Cavaliers in 1995.


Russia's Zagitova, 15, takes figure skating gold
Alina Zagitova, 15, edged friend and rival Evgenia Medvedeva after a thrilling free skate Friday in Gangneung, South Korea, to give the Olympic Athletes of Russia team its first gold medal of these Winter Games.


Panthers honor school shooting victims in win
On a night when the Panthers honored the victims of last week's shooting at nearby Marjory Stoneman Douglas High School, goalie Roberto Luongo delivered a stirring speech to the crowd during a somber pregame tribute.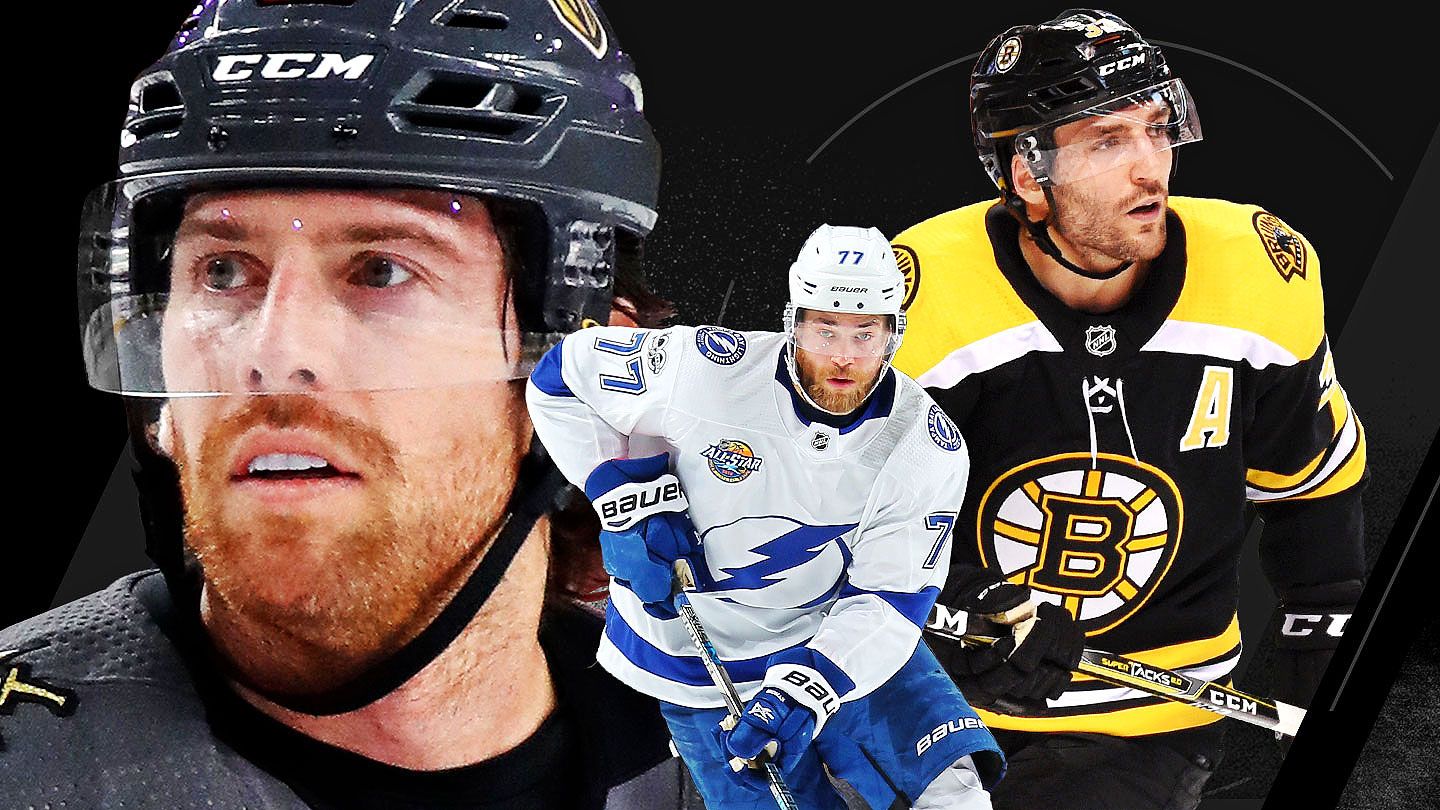 Power Rankings: A trade deadline to-do list for every team
Should the Golden Knights go for it all and keep James Neal? Could the Lightning land Erik Karlsson? Will the bullish Bruins snag another blueliner? This week, we prescribe what moves -- or non-moves -- every franchise should make by Monday's deadline.


Jackson case inactive; cops think WR a victim
Tampa Police says the case involving DeSean Jackson's wrecked vehicle being found abandoned with bullets and marijuana inside is inactive, and that they believe the wide receiver was a victim and had no role in the incident.


Shiffrin gets silver in combined; Vonn skis out
Mikaela Shiffrin won silver in the women's Alpine combined on Thursday, finishing between Swiss skiers Michelle Gisin and Wendy Holdener. Lindsey Vonn, in perhaps her final Olympic race, failed to medal.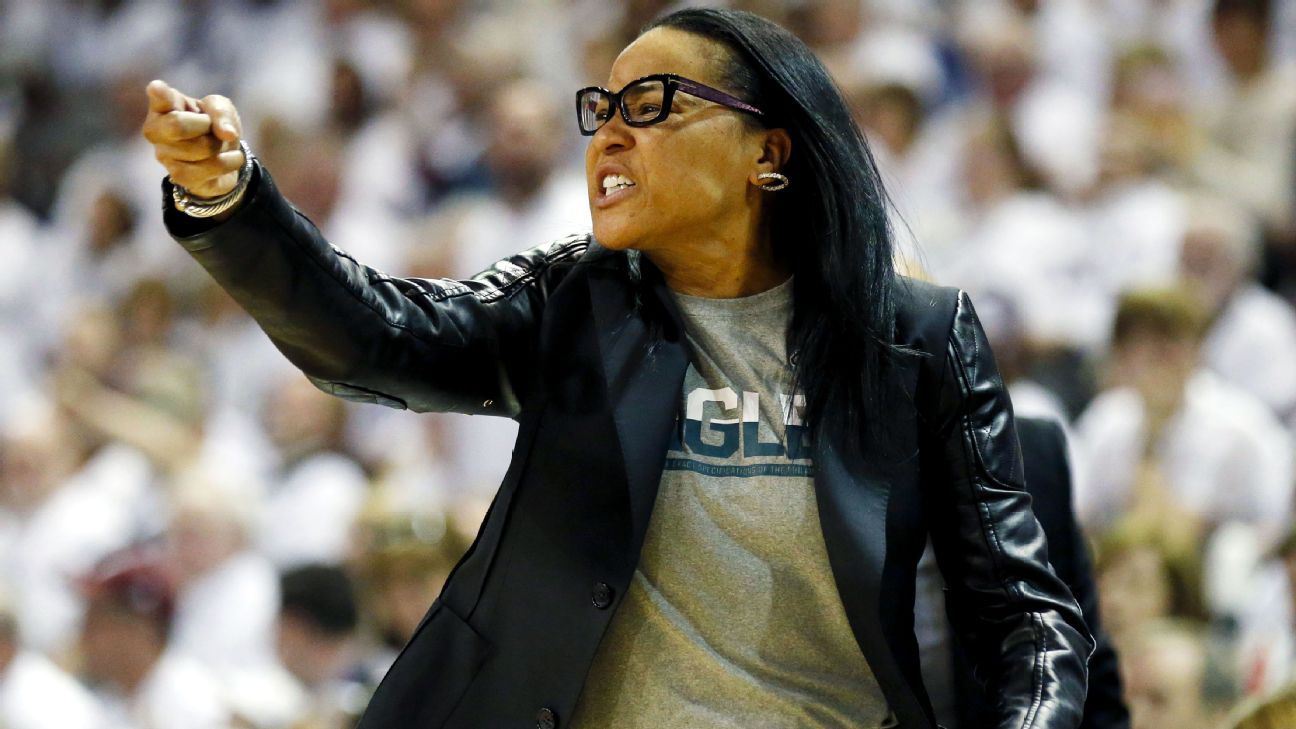 Staley sues Missouri AD, who is fined by SEC
Dawn Staley filed a defamation lawsuit against Jim Sterk for accusations the Missouri athletic director made last month against the South Carolina coach. The SEC, meanwhile, reprimanded Sterk and fined him $25,000.


Marshall's Aaron dies from NYE gunshot wound
Marshall defensive tackle Larry Aaron has died, the school announced Thursday. Aaron, 19, was hit in the back by stray gunfire during a New Year's Eve party in Severn, Maryland.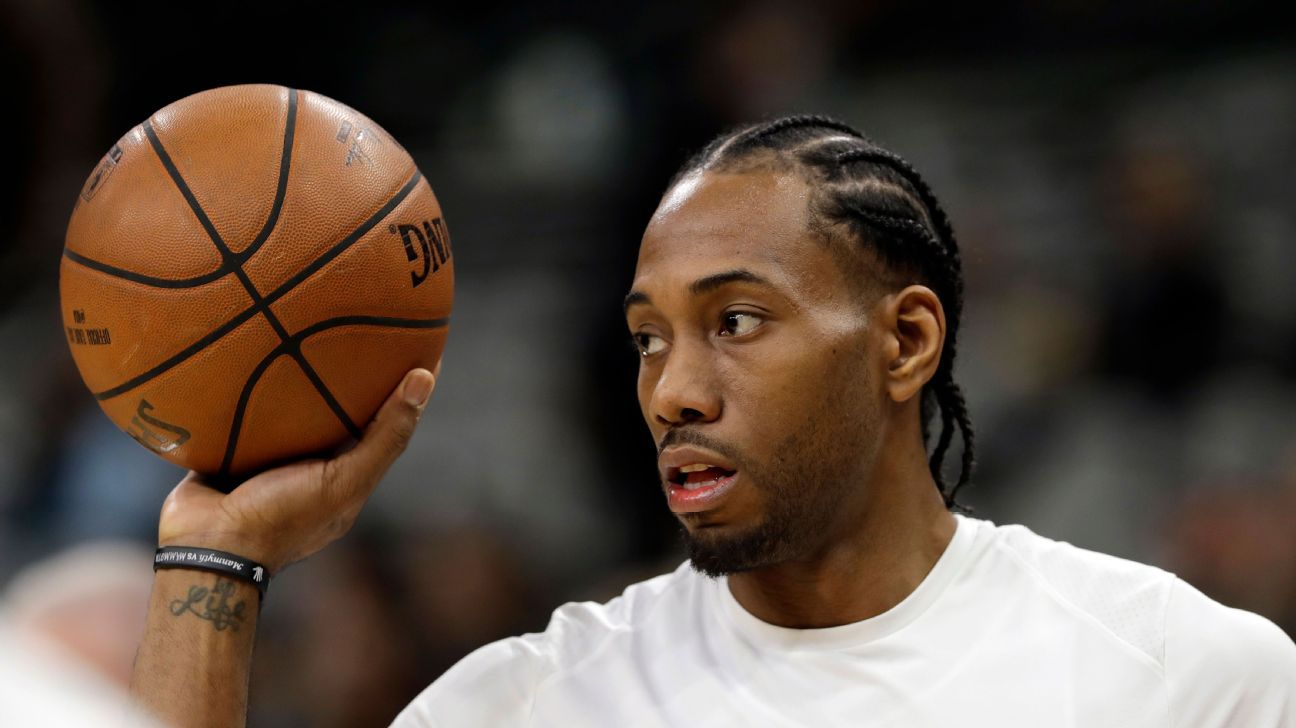 Sources: Kawhi has final say, opts to stay out
Spurs star Kawhi Leonard has been medically cleared to return from a right quad tendinopathy injury, but he has elected against returning to the active roster after consulting with a specialist to get a second opinion, sources told ESPN.


Sources: GSW to hang with D.C. kids, not prez
With their one trip to Washington, D.C., this season, the reigning champion Warriors will spend time with area kids, according to sources, having been uninvited from the customary trip to the White House.


Cashman: Yanks are 'Little Engine That Could'
New York Yankees general manager Brian Cashman compared his team to "The Little Engine That Could" after being asked how he viewed the Yankees in relation to their American League East rival, the Boston Red Sox.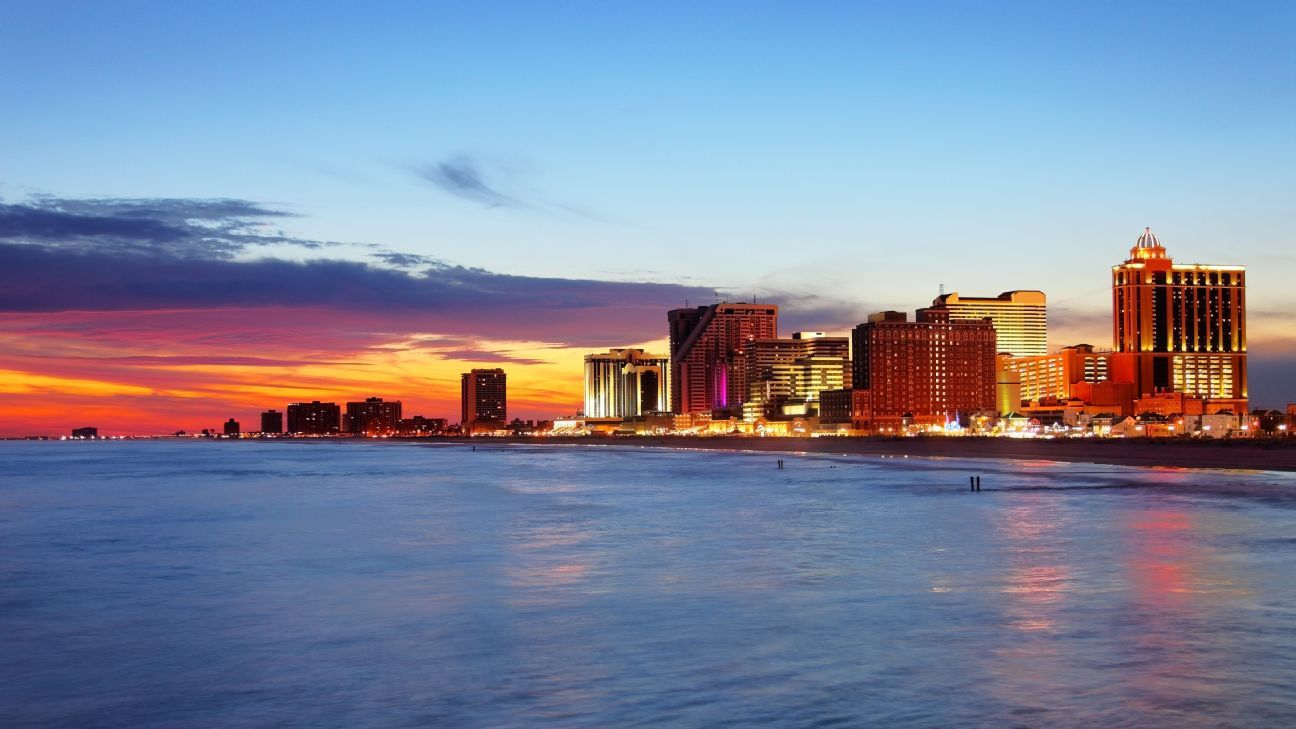 How close is my state to legalizing sports betting?
With the gambling world still waiting for the Supreme Court ruling in New Jersey, Ryan Rodenberg checks in on where each U.S. state (and Washington D.C.) stands in likelihood of legalizing sports betting.


Cuban: 'Horrible mistake' to keep ex-employee
Mavericks owner Mark Cuban told ESPN that he regrets keeping former employee Earl K. Sneed on staff after two separate domestic violence incidents. "I made the decision ... in hindsight, I would probably do it differently," Cuban said.


5 reasons Team USA was humbled at the Olympics
The U.S. men, a hockey superpower, were sent home before the medal round by the Czech Republic. How did this happen? A blown power play, lack of time to prepare and not enough college players were all factors.


Wilder on Ortiz: 'Once a cheat, always a cheat'
Deontay Wilder was very unhappy when Luis Ortiz tested positive for a banned substance last fall, forcing their anticipated fight to be canceled. While Ortiz says that's in the past, Wilder has his reservations ahead of their March 3 bout.


Steelers' Shazier says he plans to play again
Speaking on a teammate's podcast, Steelers linebacker Ryan Shazier said he plans to play football again, adding that he wants to become a Hall of Famer. Shazier is recovering from a severe spinal injury suffered in December.


Zagitova sets record in women's short program
Alina Zagitova achieved a world-record score of 82.92 points to pass teammate Evgenia Medvedeva in Wednesday's short program, giving the Russians the top two spots heading into the women's figure skating free skate.


Report: Ex-Mavs CEO accused of misconduct
The Mavericks notified the NBA about misconduct allegations against former team president Terdema Ussery and said they have hired outside counsel to conduct an independent investigation into the claims.


Vonn third in likely final Olympic downhill race
American skier Lindsey Vonn took bronze in the women's downhill in what was likely her final Olympic downhill race. Italy's Sofia Goggia grabbed gold, while Ragnhild Mowinckel of Norway claimed silver.


Luck: 'Ship has sailed' on 2nd shoulder surgery
Colts quarterback Andrew Luck said he felt "a bit of relief" in knowing that shoulder surgery isn't an option for him now. "The one thing I know in my heart is that I am getting better, and I'm feeling great," he said.


Jay Bilas' early guide to March
There's a lot to get your head around as March approaches. Is Duke back? Which teams do you trust -- and we mean really trust? The Bilastrator comes with all the answers.


Trade sends Drury to Yanks, Souza to D-backs
The Yankees have added versatile infielder Brandon Drury via a three-team trade with Arizona and Tampa Bay. Steven Souza Jr. heads to the Diamondbacks, with the Rays acquiring two prospects and two players to be named.


Source: Bears release twice-banned Freeman
The Bears have released linebacker Jerrell Freeman, a source told ESPN's Adam Schefter. Freeman was suspended twice -- for a total of 14 games -- during his two-year tenure in Chicago.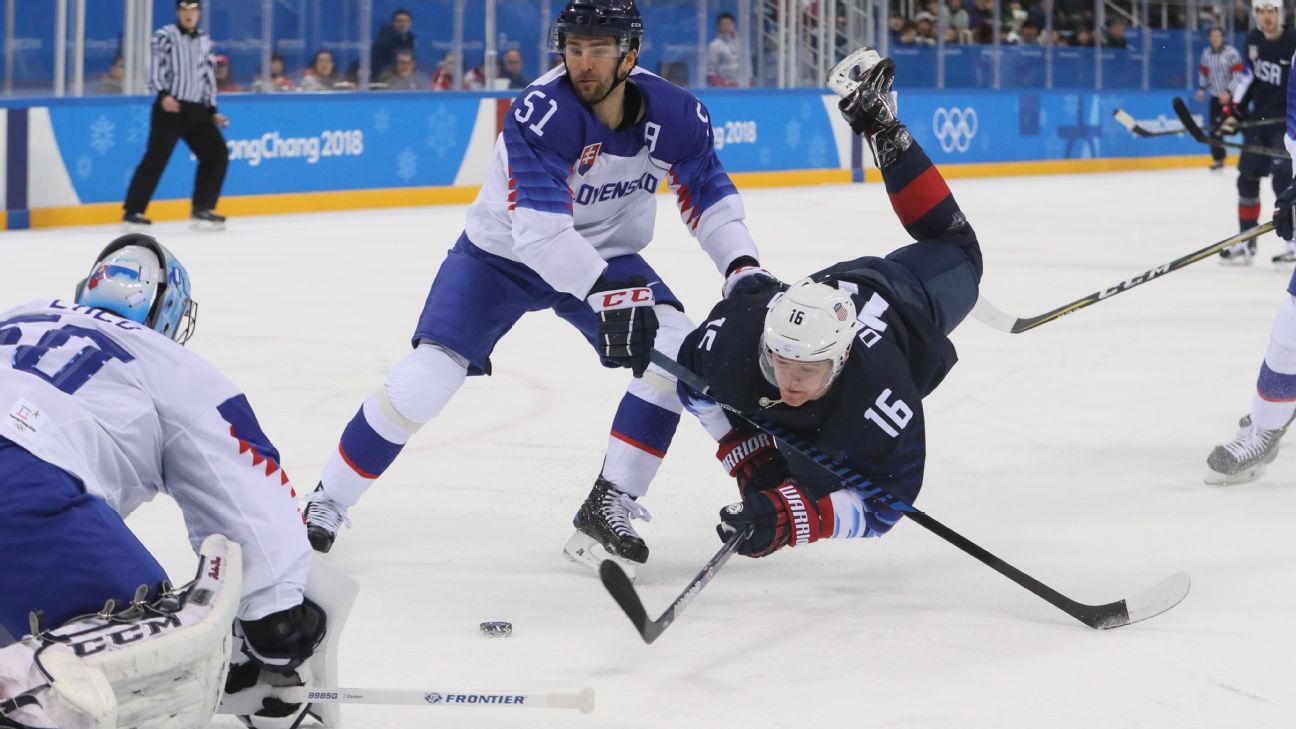 Can college kids lift U.S. men into medal round?
Team USA is finally getting some offense, just in time for another must-win game. The U.S. needs collegians like Ryan Donato to come up big again against the Czech Republic in the quarterfinals.